Hi how are you? Are you car-enthusiasts or you're not interested in that at all? Well, let's take a rest while looking at the "Supercar" in the world for the time being?
Since this year, we people all over the world have been infected by the new coronavirus, many people have died, and the rapid spreading of the infection has not stopped, and here in Japan too it is resurgence as of late July 2020.
So in ordr to stop it from spreading, we have to be refraining from going out unnecessarily, and self-restraining every day, it seems that we really feel depressed.
When there was such a depression, there was an article that would refresh the mood from a certain car magazine, so today I excerpt a part of it and summarize it into three divisions in this blog.
First, world's fastest accelerating car
The world's fastest accelerating car ranking is the supercar produced by a surprising company "Aspark" in Osaka in Japan.
"Aspark", which developed and announced this Owl, is a company of the Osaka head office whose main business is mainly human resource development and dispatch, strangely not a real car manufacturer.
The Japanese-made hypercar "OWL", whose development had been announced for several years, has been finally released on the market.
It is announced that the final spec is 0-100km/h acceleration (0-60mph, to be exact 0-96km/h) 1.69 seconds.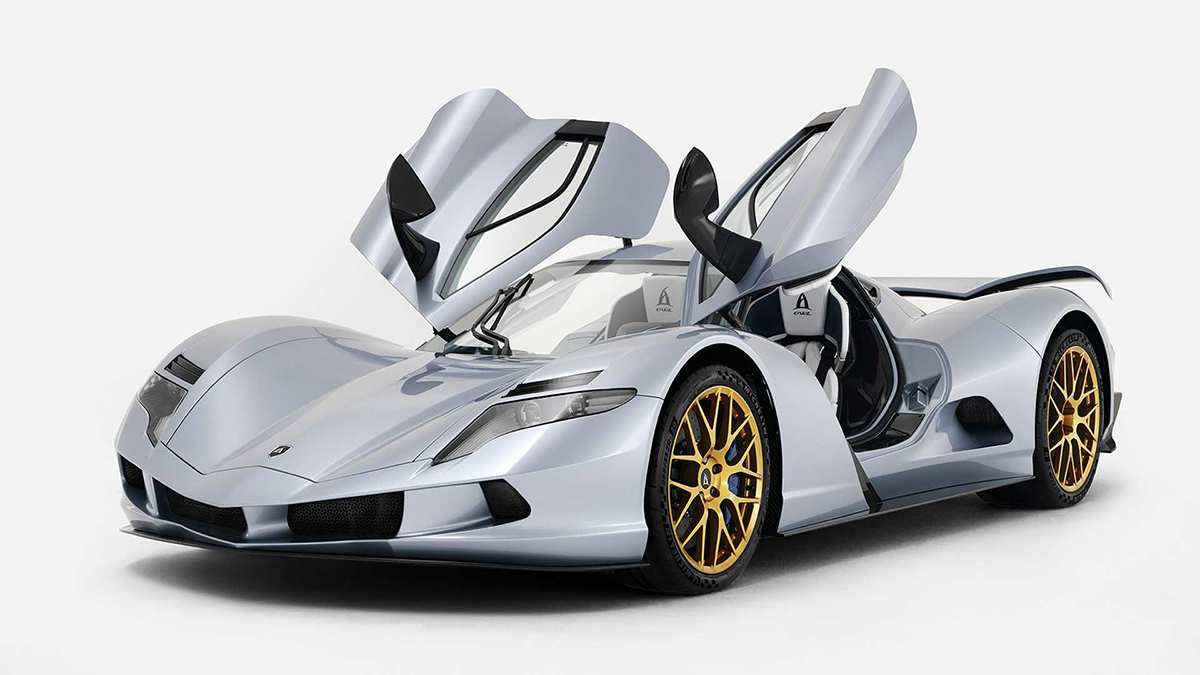 【CRAZY FAST!!!!! Japanese ASPARK OWL ELECTRIC HYPERCAR DOES 0-60MPH IN 1.9 SECONDS】
Owl is a pure electric car (BEV) with 4 motors, but this is more than the target time "1.8 seconds" Tesla puts on the new roadster, and "1.85 seconds" that Limac claims to achieve with the latest model
Therefore, it is a faster, and when it comes to the electric cars excluding gasoline and hybrid vehicles, it is "the fastest in the world in any car".
By the way, the output of Awl is 2,012 horsepower, which is also over 1,900 horsepower of Limac C_Two and Pininfarina Battista.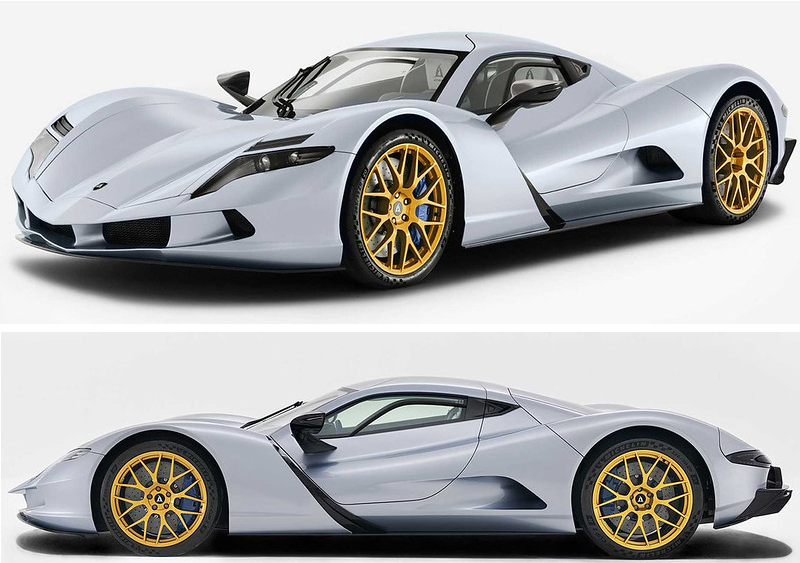 World's fastest Japanese hypercar "OWL" output of which is 2012 horsepower, 0-100km/h acceleration is 1.69 seconds, maximum speed is 400km/h
The real value of Aspark Owl is not only acceleration, but also its "highest speed".
It is said that it will reach 400 km / h, and although it is not the "world's fastest", it is an undeniable fact that only a small number of cars can reach it (and only a few cars are EVs).
In addition, thanks to the 64kWh lithium-ion battery, the mileage per full charge is 450km (NEDC), and it boasts sufficient practicality.
If there is a person who uses this car on a daily basis, they will also supply a large battery.
The battery power is 1300kW (800V) and the charging time is 80 minutes.
The main body structure is a carbon fiber monocoque (weighing only 120 kg), and it is reinforced with a stainless steel roof and subframe.
Its vehicle height is only 99 cm while the overall height of Lamborghini Aventador, which is the lowest class on the market, is 1,136 mm.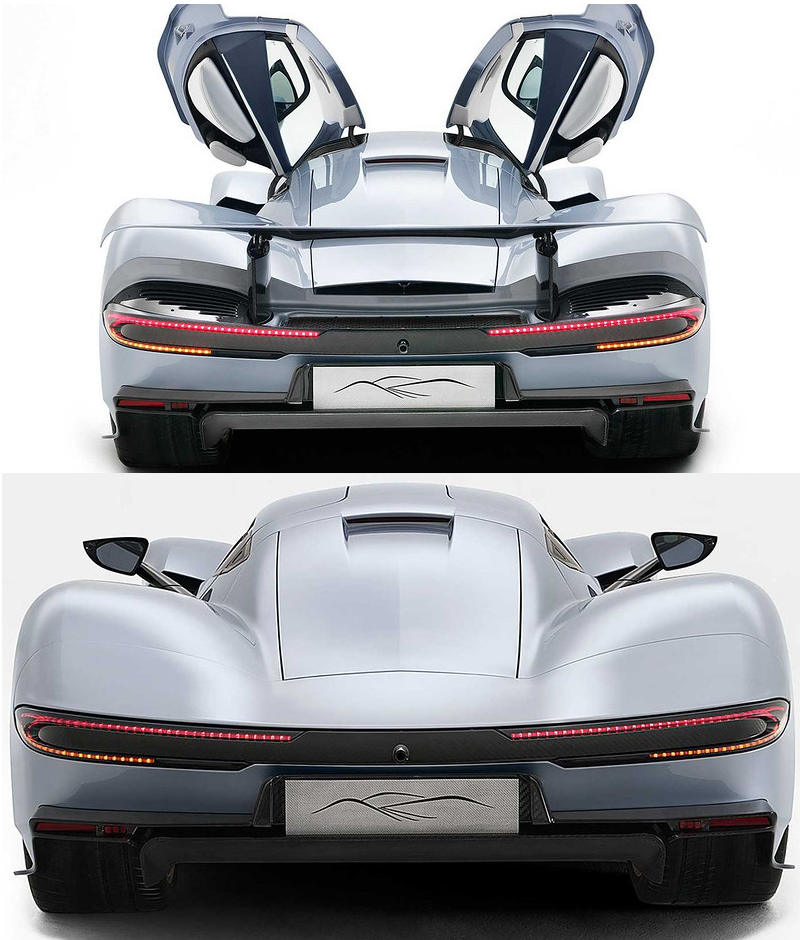 The rear wing is a pup-up type, which can be deployed automatically or manually with a switch (If it is automatic, it will be deployed at 150 km/h and stored at 100 km/h.
At the center of the tail lamp, there is a rear confirmation camera.
Body size is 4,791 mm long, 1,935 mm wide, 993 mm high.
Body weight is 1,900 kg.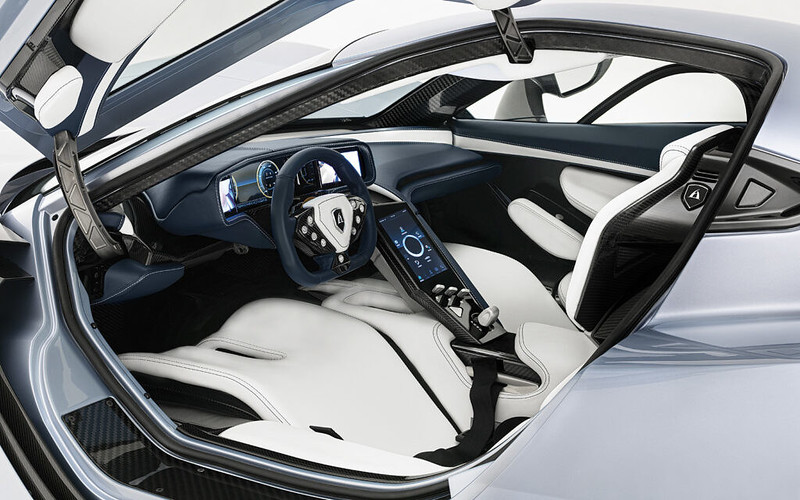 It is said that the interior was aimed at "modern" and "luxury", and each component was designed to "float".
The main meter is fully digital, the center console has a liquid crystal panel that seems to be a touch type, and the pillars, seats, and center console are made of visible carbon.
The minimum ground clearance can be adjusted in 3 steps (80-160 mm) and there are 4 driving modes.
The hip position is quite low, and it is likely that you will have a V-shaped abdominal muscle that "throws your legs up" like a formula car.
It starts selling at 350 million Yen!
The sales of Aspark Owl will be limited to 50 units, and all individuals will be "made to order".
It is produced in Italy by Manifattura Automobili Torino.
The price is JPY 350 million in Japanese currency which is approximately EUR 2.9million, US$3.5million per unit, and a deposit of EUR 50,000 and US$60,000 is required to place an order.
The Japanese hypercar aspark "owl" currently has more than 20 business negotiations.
However, from the point of view of sales dedication and financing, it seems that it will not be exhibited at the motor show since 2019.
Favorite car ranking in USA
Automobile information site I.C. Cars has announced the number of cars that have long been used in the United States.
The rankings have been announced up to 15th place, but it is the result that Japanese brands such as Toyota occupy all the car models.
The survey targeted the 350,000 vehicles that were put on the market in the second-hand market in 2019, and compiled the proportion of the first owners who have been riding for 15 years or more by model.
The percentage of individuals who have been onboard for 15 years or longer was 7.7% on average for all car models, but one model that shined 1st was more than doubled, exceeding 18%.
The surprise result is that almost one in five purchasers will continue to ride for over 15 years.
We'd like to announce from the top to third place as follows,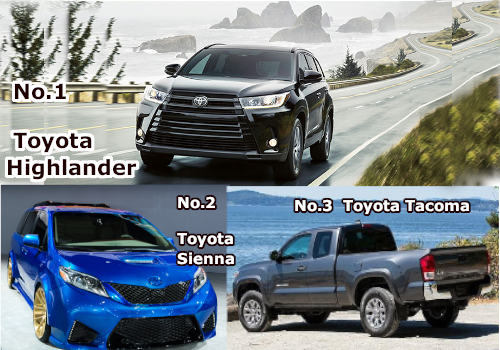 World's Most Instagrammed Cars
Photos of cars are amongst the most popular on Instagram, with proud owners sharing snaps of their ride, as well as those that they could only ever dream of owning that are shown from the top to third place as follows,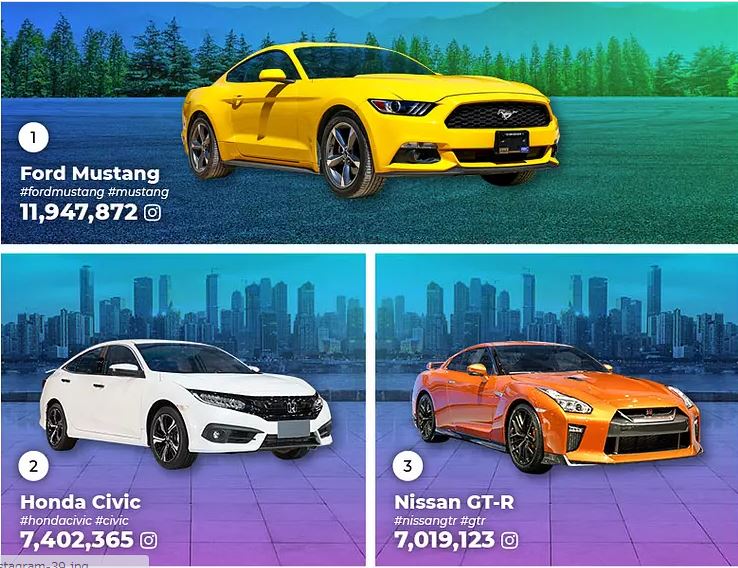 Finally, we enjoy riding these cars in the scenic road on a fine day for fun!, thanks