On the 23rd, one year before the start of the Tokyo Olympics, Rikako Ikee, a competitive swimmer who sent a message to the world at the National Stadium where Olympic would be held, spoke powerfully while holding a lantern with a torch.
After finishing the big role, she left the venue, wiping away the overflowing tears, from that she was convinced by the words that overlapped her circumstances.
Good evening, how are things going? Today's topic is a report from the new National Stadium from where issued the messages to the world on July
23, Thursday, exactly one year before the start of the games.
Olympic stadium
At the event, held without spectators to prevent the spread of the new coronavirus, prominent Japanese swimmer Rikako Ikee, aiming for the 2024 Olympics in Paris after recovering from leukemia, said, "One year from today, I hope a flare of hope will shine here in this place."
The full message of hers is as follows,
"I am Rikako Ikee.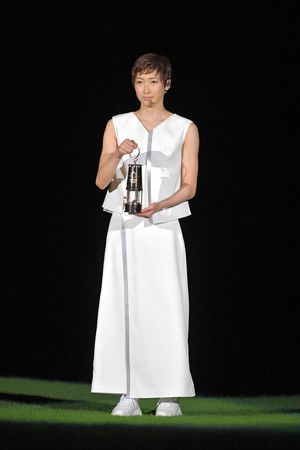 Today, let me talk a little as an athlete and as a human being.
To tell the truth, the opening ceremony of TOKYO 2020 would have been brilliantly held at this national stadium around tomorrow.
I also dreamed of going to this tournament.
The Olympics and Paralympics are special to athletes.
I think the sudden disappearance of that big goal in front of us was an awfully sense of loss that athletes could not describe.
I understand athletes' shock well because I also had a big disease called leukemia.
The future that I thought changed like another world overnight. It was a very tough experience.
In such a situation, it was supported by many medical professionals such as doctors and nurses who saved us. I realized how hard it is to look close to them.
And now we're fighting a new enemy named Corona. I really have nothing but gratitude. Thank them very much.
Having experienced a special year of 2020, I learned that sports are by no means something that athletes can do alone.
Sports exist on the support of various people. I really think so.
One year from now. I think how wonderful it would be if the world could host the Olympics and Paralympics.
Now rejoicing, now worrying , but I sincerely hope that a peaceful daily life will come back as soon as possible.
I think sports give people courage and bonds. During my fight against illness, I got a lot of help from the efforts of fellow athletes.
Even now.
I cannot catch up with everyone in practice. I'm disappointed.
But it is the power to move forward, including such thoughts.
Today, we consider a year starting here to be "plus one" rather than just a one-year delay.
I thought it was a very future-oriented and positive way of thinking.
Of course, it is understood well that there is a negative voice to talk about sports at such a difficult time in the world.
But on the other hand, I think that
When it goes up from adversity, it is that the power of hope is absolutely necessary.
Because hope is shining in the distance, no matter how difficult it may be, you can look forward and do your best.
In my case, I want to go back to the pool again.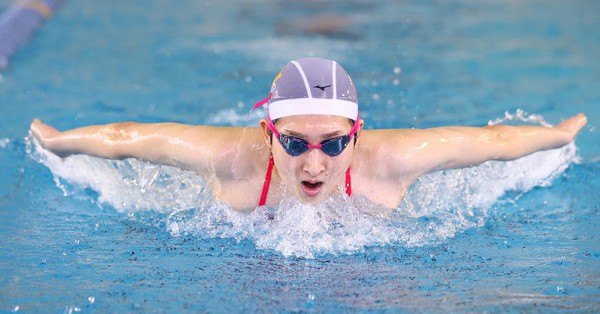 With that in mind, I was able to overcome the painful treatment.
With athletes from around the world,
For everyone who gets the courage from that athlete.
Today, a year later, I hope the flames of hope shine in this place.
Thank you very much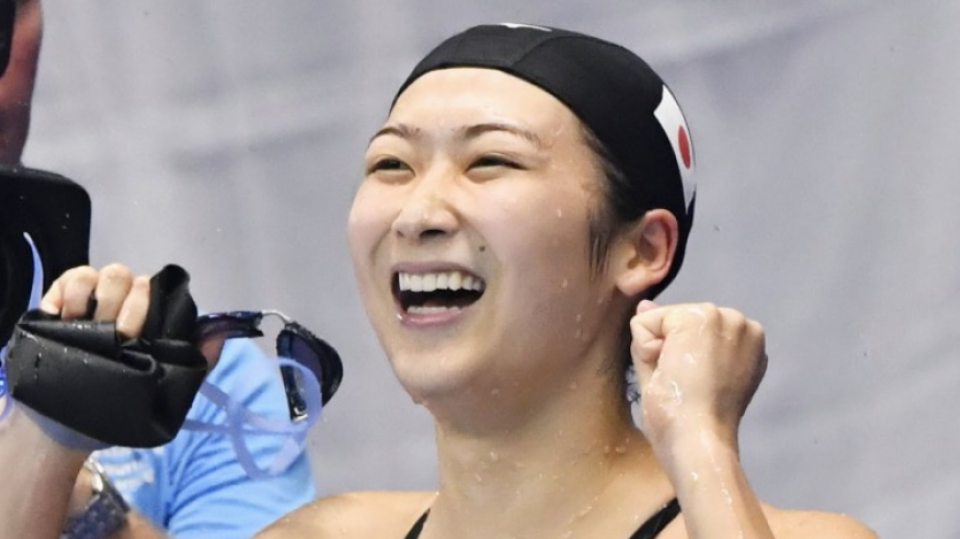 Finally, we want to see her full-smiling in the swimming again soon.