Hi everyone how are you?  Today's topic is about the first Non-Japanese Geisha, the caucasian Geisha in the notoriously secretive profession in almost 400 years.
The day of December 19, Ms Fiona Caroline Graham from Australia who made her debut as a geisha in Dec.19, 2007 in the Asakusa district of Tokyo under the name Sayuki and consequently it is the 11th anniversary of Geisha career of her in Japan.
I read an article in the paper about her life in Japan that she entered the unusual line of work – a 400-year-old tradition – after a lifelong passion for all things Japanese.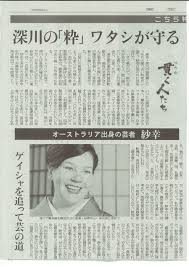 the article in the paper about her
But her refusal to stick to tradition has ruffled feathers in the tight-knit world of the ceremonial tea servers.
Upon reading I was impressed by her perseverance and strong passion for Geisha, so I started to write it to post here.
Who's Fiona Graham, Non-Japanese Geisha?
Sayuki was born in Melbourne, Australia, and first traveled to Japan for a student exchange programme, when she was 15. She attended school for a year before returning home. 
At that time, she became fascinated with Japanese culture and school there. She attended school for a year before returning home.
Her first degrees in psychology and teaching were taken at Keio University. She completed an M.Phil. in 1992 and a D.Phil.
2001 in social anthropology focusing on Japanese corporate culture at the University of Oxford. She has been a lecturer on Geisha studies at Keio and Waseda Universities since 2008.
Before Geisha and after that, her activities
On 19 December 2007, Graham formally started as a geisha under the name Sayuki, which she states means "transparent happiness", after a year of preparation and training.
She initially became a geisha as a year-long academic project. After she got her doctorate in Social Anthropology from Oxford, she started working on programs for broadcasters including NHK, the BBC or National Geographic Channel.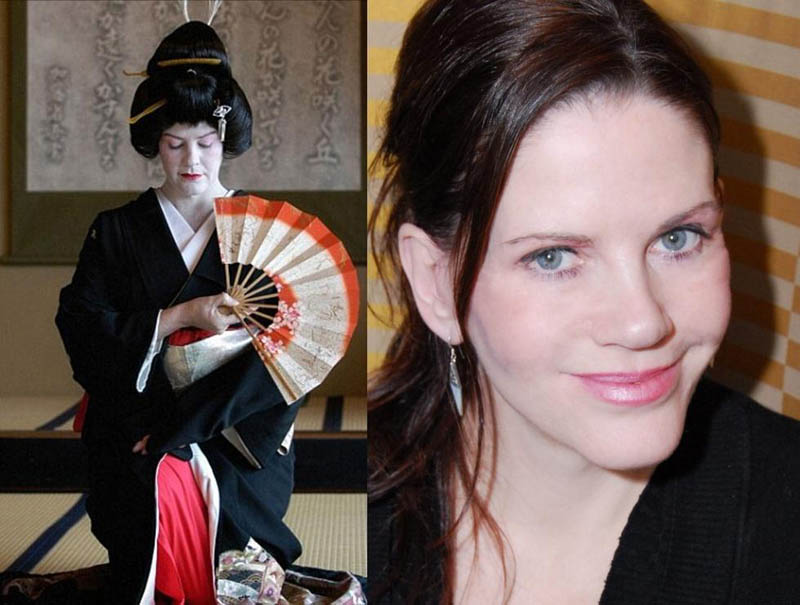 Miss Graham pictured left, putting on her geisha regalia and right, before geisha
Her formal debut and membership of a geisha house distinguishes her from American scholar Liza Dalby, who researched geisha and attended banquets as a geisha in the 1970s, but did not formally debut.
Sayuki did a short apprenticeship of 11 months. She had taken lessons in tea ceremony, and as of 1 August 2011, was taking lessons in shamisen, singing, and her main art of yokobue(flute), which she chose after playing the flute for many years.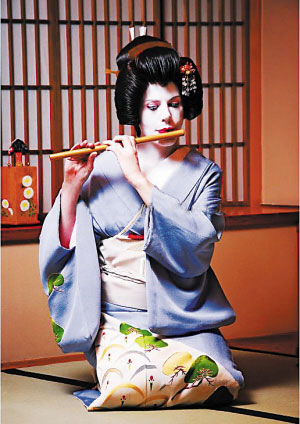 Graceful: Miss Graham underwent basic training in the tea ceremony, dancing and music – specialising in the bamboo flute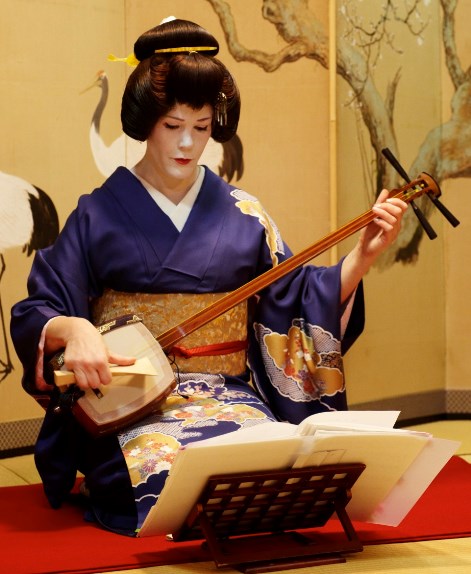 After being in an Asakusa geisha house for four years, Sayuki applied for permission to have her own geisha house as her geisha mother was retiring due to illness but although Asakusa had allowed a foreigner to become a geisha, they would not allow a foreigner to become a geisha mother.
That led to Sayuki leaving and having her own independent geisha house. Since 2012, Sayuki has had nine trainees.
In February 2011, Sayuki ceased to be associated with the Asakusa Geisha Association.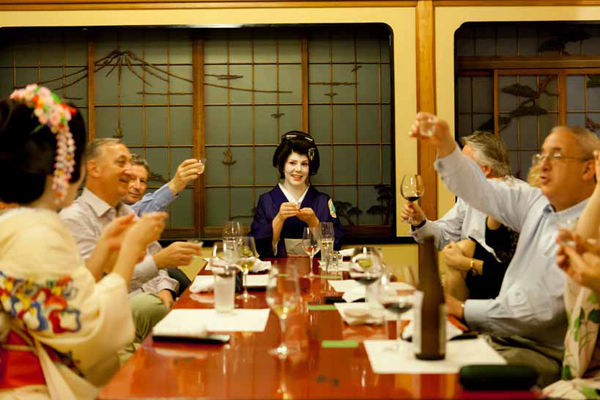 The Wall Street Journal reported that one anonymous person had said that she was asked to leave "because her actions disgraced the reputation of the association".
The Daily Telegraph cited an anonymous insider who claimed that she had failed to follow customs and show proper deference to more experienced practitioners, as well as spending too much time on self-promotion.
However, apart from this one anonymous person the Asakusa Geisha Association never stated that she had to leave because of that.
According to other reports, she had requested permission to operate independently from December 2010 after the "mother" of her geisha house fell ill and retired.
Sayuki claims that she was not allowed to become a geisha mother on the grounds of being a foreigner.
She denied falling out with other geisha. According to a representative of the Asakusa Geisha Association, the Association only gave special dispensation for her to be a geisha "as part of her study" and "did not expect her to want to become an independent geisha to begin with".
In 2011, Sayuki opened a kimono shop in the Asakusa district of Tokyo. In July 2013, she performed at the Hyper Japan festival in the United Kingdom. In the same year, she also visited Dubai and Greece.
In 2013 she was running her own independent house in Yanaka, an old-world district in Tokyo, where she was training four apprentices.
In 2014, she opened a bar in Kutchan, Hokkaido. In 2015, she was invited to Brazil to train for six weeks and then participate in the Carnival.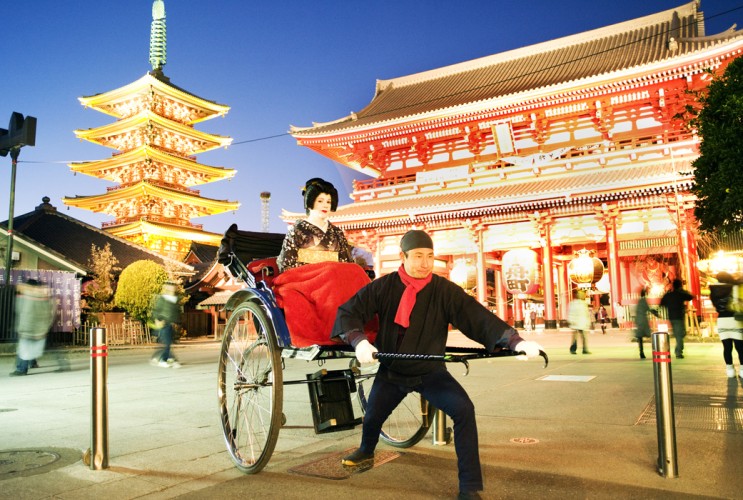 What's Geisha?
A geisha is a woman highly trained in the arts of music, dance and entertaining. Geisha is Japanese for "person of art."
She spends many years learning to play various musical instruments, sing, dance and be the perfect hostess in a party of men. A geisha, when she is working, is just that: the illusion of female perfection.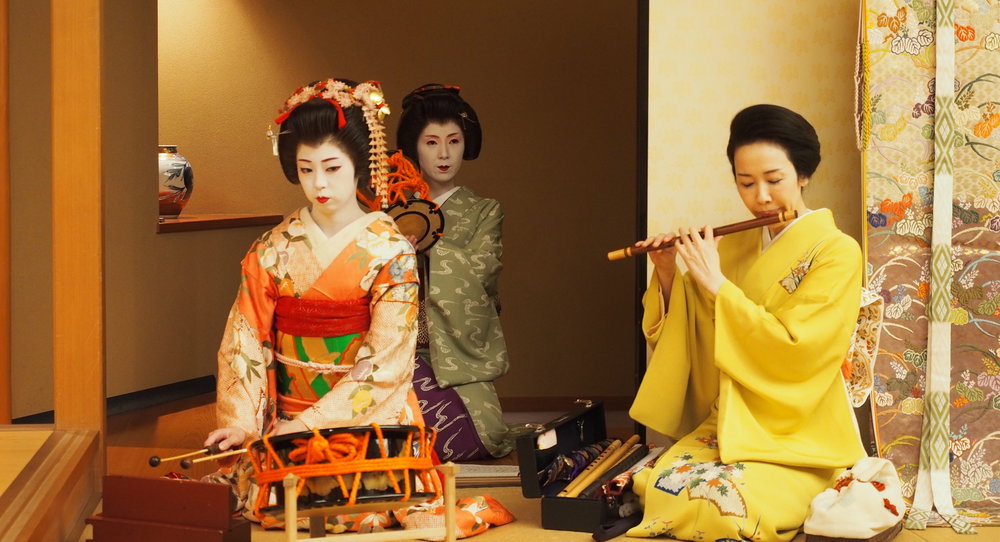 A geisha's makeup, hair, clothing and manner are calculated to indulge a man's fantasy of the perfect woman, and men pay huge sums of money to have geisha attend to their every whim.
Geisha are Japanese female entertainers following traditions that started around 400 years ago.
They perform specific ceremonial duties, such as serving drinks in a tea ceremony, talking to their clients, dancing, singing and playing instruments such as the three-stringed shamisen or the bamboo flute.
Geisha have to learn how to sit for hours in the seiza position (sitting straight)– with their legs tucked painfully under their bottoms.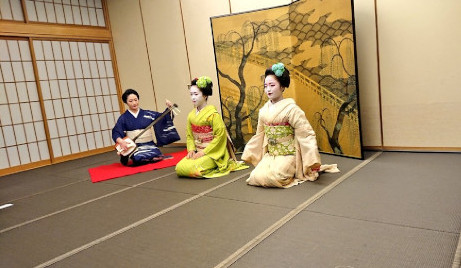 The beautiful kimono gowns they wear for ceremonial occasions can be worth tens of thousands of dollars.
Rather than being seen as escorts, they are strictly entertainers. The profession started in the 17th century to act as cultured, educated female company.
Geisha are also savvy businesswomen who charge around $400 to host parties for businessmen, politicians and people of money.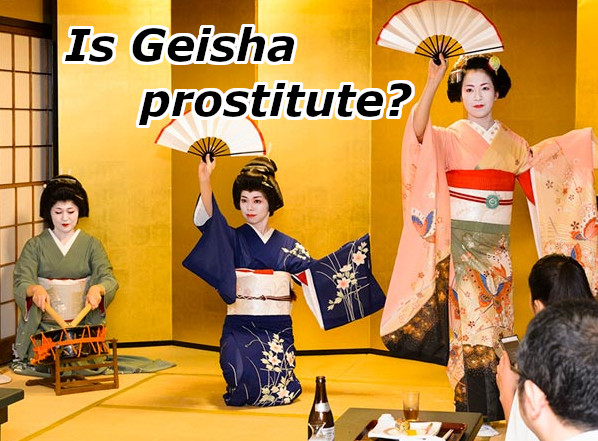 The number of geishas is concerned, however, it has shrunk drastically from 80,000 in 1920 to much less than 1,000 in 2018.
We have three other blogs related to Geisha; "Geisha", "Maiko", and "2020 New Year's Resolution & Hospitality of Geisha from Kyoto & Tokyo" to be well worth to browse, thanks