Happy New Year 2020! how's your New Year holidays?  I'd like to report you about "Geisha's resolutions, hospitality for New Year 2020".
One is a resolution of Geisha from Kyoto and the other is hospitality from Tokyo as follows,
I'm sure as you can imagine how hard training is necessary to become a full-fledged Geisha.
Would you browse following blogs so that you would be more understandable.
we have "Geisha" and "A beautiful life, a Geisha from Australia", and "Maiko" being well worth to visit, thanks
In this Olympic year, geisha, 'maiko' renew vow of artistry
Geisha and their apprentices pledged Jan. 7 to perfect their art at ceremonies in major "kagai" (geisha district or entertainment quarters) held to welcome the New Year.
Though they make the vow annually, the pressure is on more than ever since the eyes of the world will be on Japan for the Tokyo Olympics this year.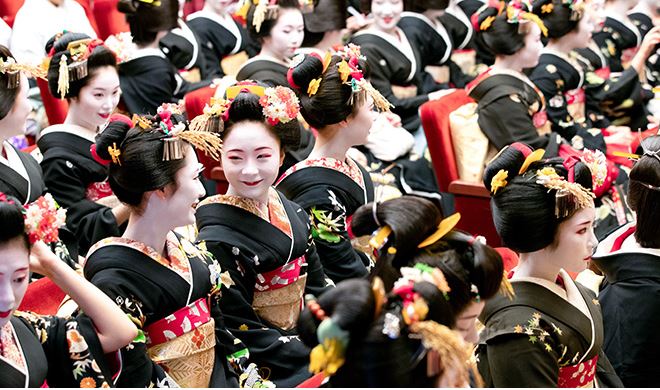 quote from : https://www.asahi.com/
Geisha and "maiko" chat with one another at a ceremony to welcome the New Year in Kyoto on Jan. 7.
"The Olympics and Paralympics give us a rare chance to show our traditional performances and kagai to the world," said Yoshio Tateishi, who heads the Kyoto Traditional Art Foundation.
"I hope from the bottom of my heart that you will show off your skills beautifully and with dignity while improving your artistic ability."
About 100 geisha and "maiko" apprentices from the Gion Kobu district, decked out in kimono bearing their family crests and rice stalk-shaped "kanzashi" (ornamental hairpins), attended a ceremony at the Yasaka Hall theater in the city's Higashiyama Ward.
Geisha and maiko took part in similar ceremonies in the Miyagawacho, Pontocho and Gion Higashi districts the same day.
The Gion Kobu event kicked off with the teachers and students repeating a traditional vow to train their hearts and master the skills of their profession.
Inoue Yachiyo V, a master and teacher of the Inoue School of "kyomai" dance form that originated in Kyoto, performed her "Yamatobumi" dance, a regular ritual at the event.
Inoue, 63, is designated as a national treasure by the central government.
Geisha and Maiko exchange New Year's Greetings at a ceremory in Kyoto
At the ceremony's conclusion, the geisha and maiko exchanged New Year greetings in the Kyoto dialect, saying "omedetosandosu," (Happy New Year) as they drank "omiki" sake served in a "sakazuki" tass, a small saucer-like cup.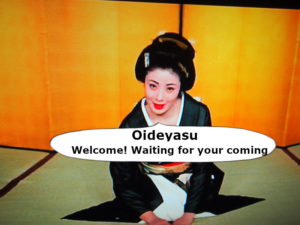 Geishas welcome visitors with hospitality for New Year Asakusa Kabuki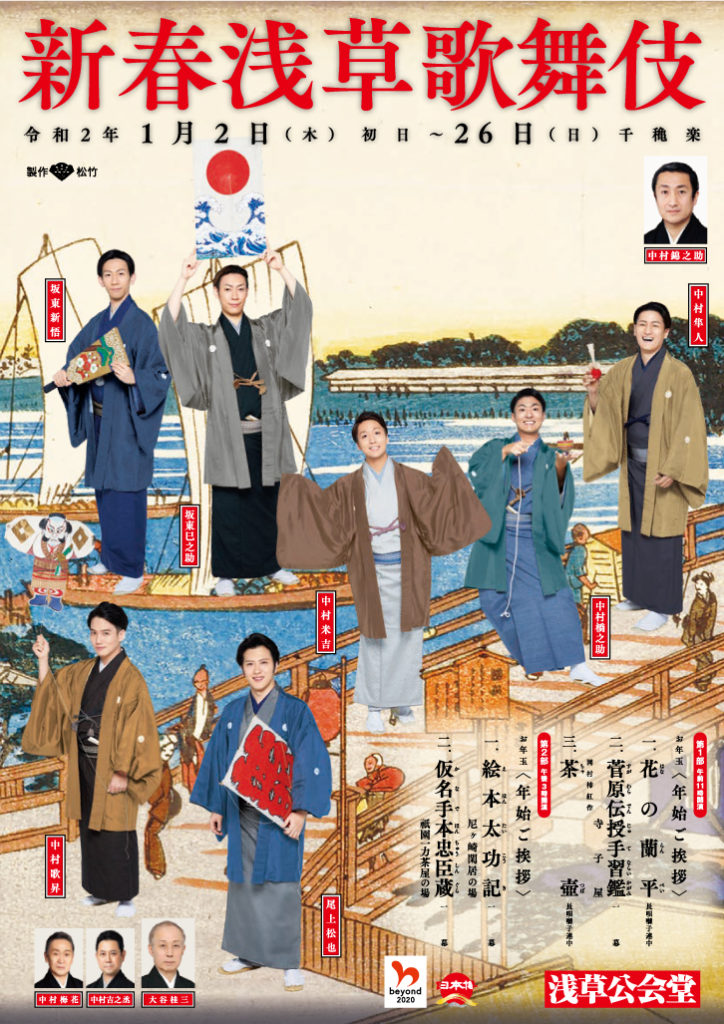 Annual New Year Asakusa Kabuki play is being held from January 2 to January 26, 2020 at the Asakusa Public Hall (1-38-6, Asakusa, Taito-ku, Tokyo).
In order to liven up the play, ten members of Asakusa Geisha welcome with smile to audience on January 15.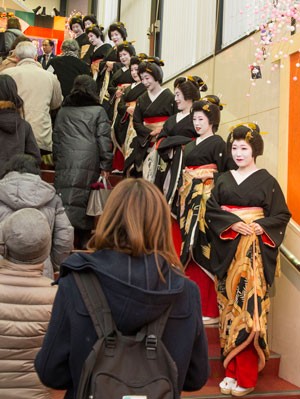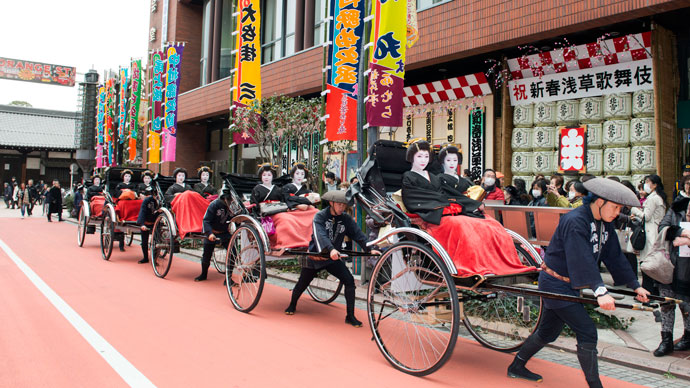 Geisha riding on a rickshaw heading for the Public Hall
Information on performances in January except Minamiza in Kyoto
In Tokyo, performance is being held almost all year round.
There are regular performances in Kyoto, Osaka.
In addition, we go around theaters and halls all over the country,
so check out the performance information of your local theater
and enjoy their excellent plays.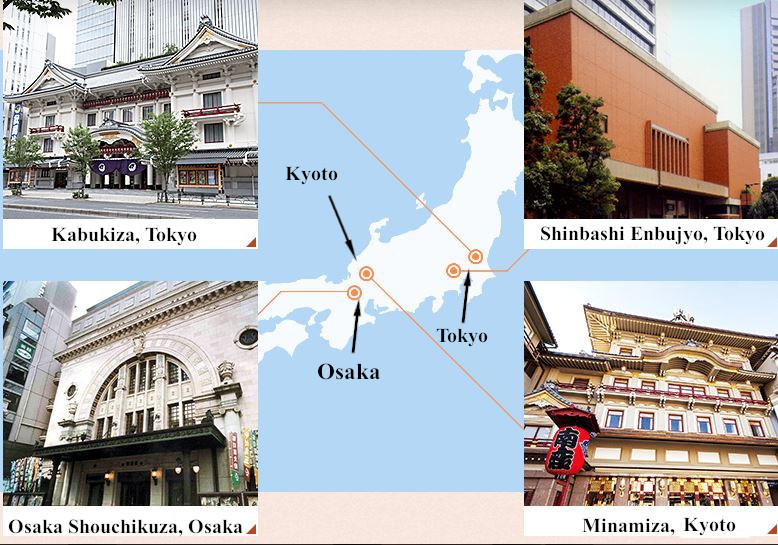 Kabukiza Jan2(Thu)-Jan26(Sun) 4-12-15 Ginza, Chuo-ku, Tokyo
TEL:03-3545-6800
Shinbashi Enbujyo Jan3(Fri)-Jan24(Fri) 6-18-2 Ginza, Chuo-ku, Tokyo
TEL:03-3541-2600
Osaka Shouchikuza Jan3(Fri)-Jan27(Sun) 1-9-19 Dotonbori, Chuo-ku, Osaka
TEL:06-6214-2211
Minamiza Feb14(Fri)-Feb23(Sun) YonjyoOhashiHigashitume, Higashiyama-ku, Kyoto
TEL:075-561-1155