Happy New Year 2020!   how's your New Year holidays?  I'd like to report on "Street Performance in Saitama".
I went to the venue, Saitama Shintoshin in Saitama-ken where the street performance was held by about one-hour train ride from the central part of Tokyo.
What kind of "Street Performance were there?"
There were over fifty spectacles, but I saw about five, specializing only in acrobatic, thrilling, and exhilarating performances that we were deeply moved by.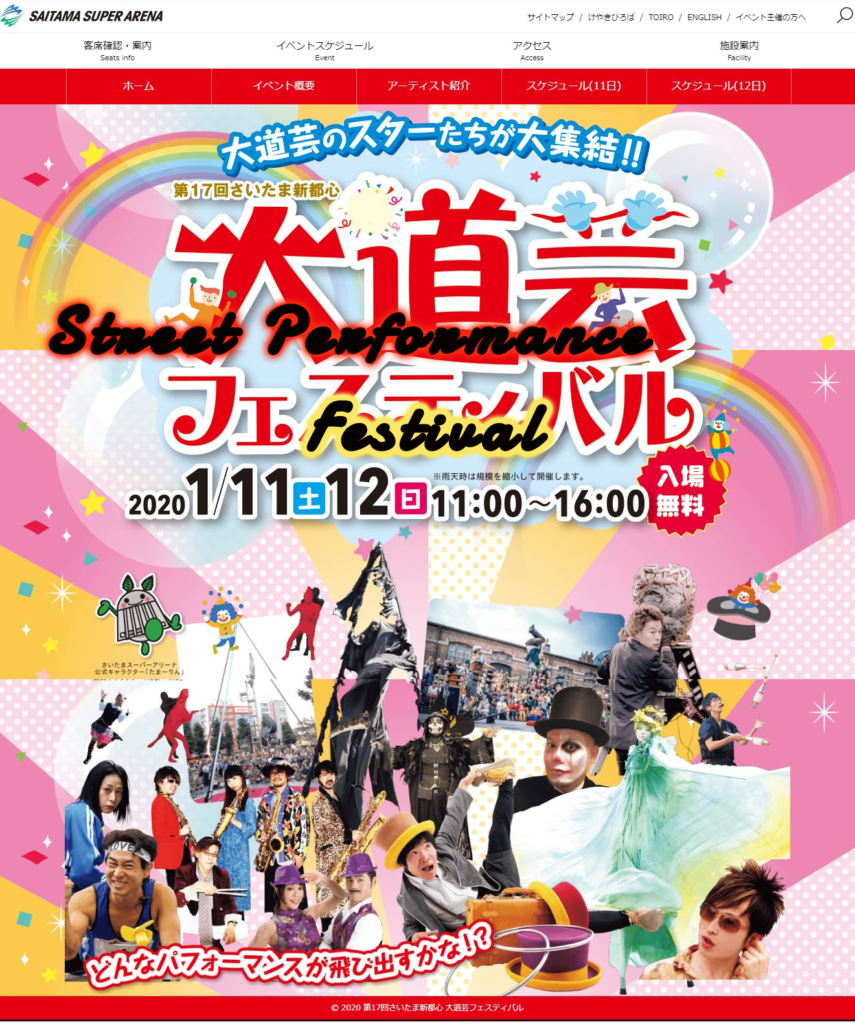 January 11th(Sat) and 12th(Sun), 2020
11:00 – 16:00
Venue: In front of JR Saitama-shintoshin Station, Keyaki-hiroba Place, Cocoon City (Saitama City, Saitama Prefecture)
The schedule may vary In case of rain.
at Saitama Super Arena
Access: Getting there from Central Tokyo by train
From JR Ueno Station, take the Keihin Tohoku-sen train or Utsunomiya-sen train. Get off at Saitama Shintoshin Station
Attractions
First of all, let's enjoy seeing in excitement of acrobatic feat doing a handstand on a higher spot of chairs that took my breath away.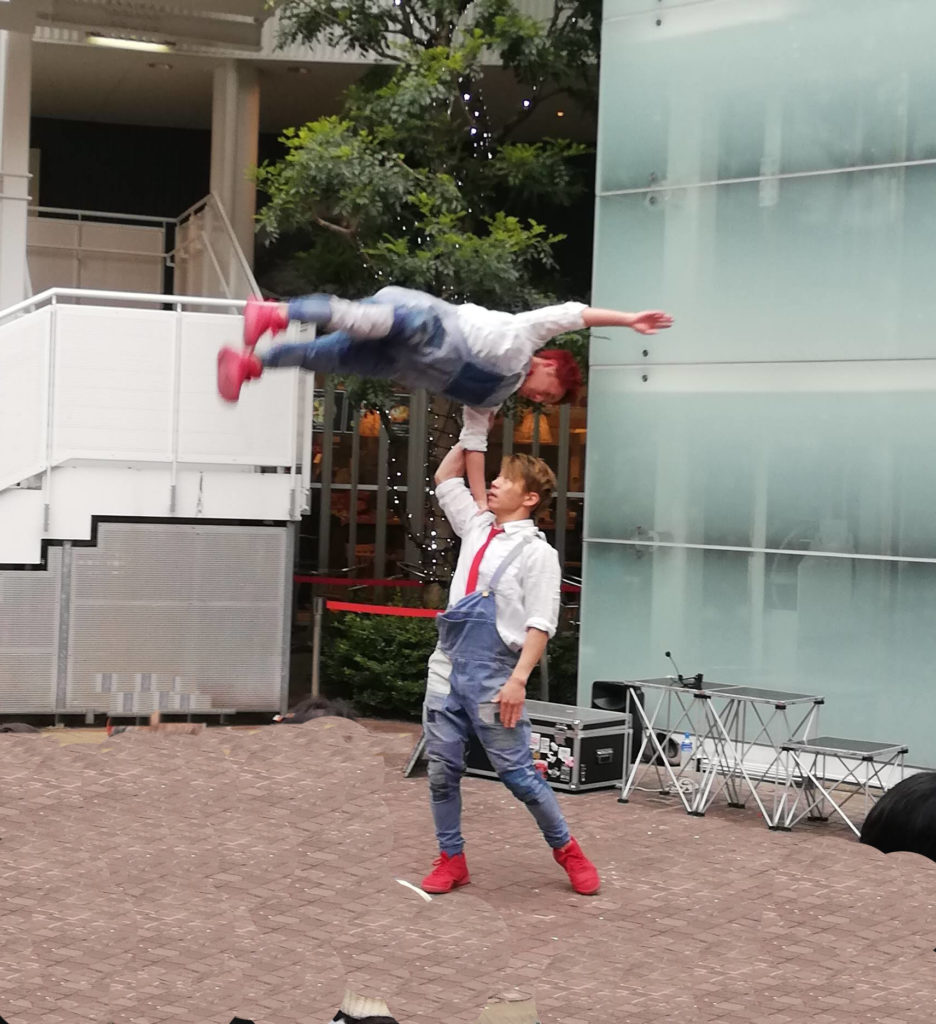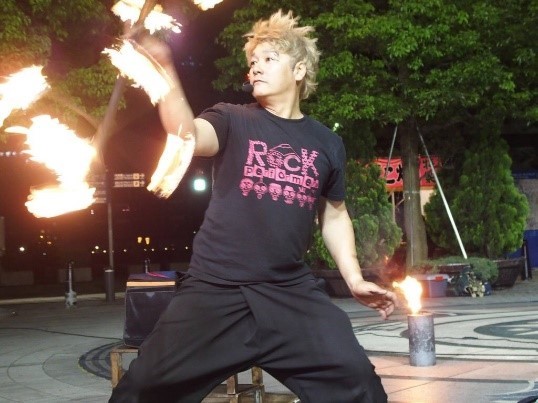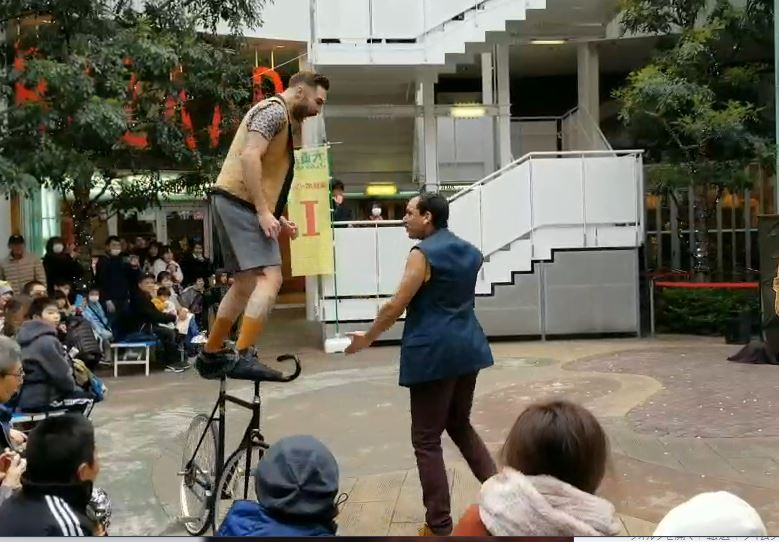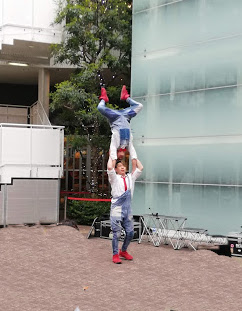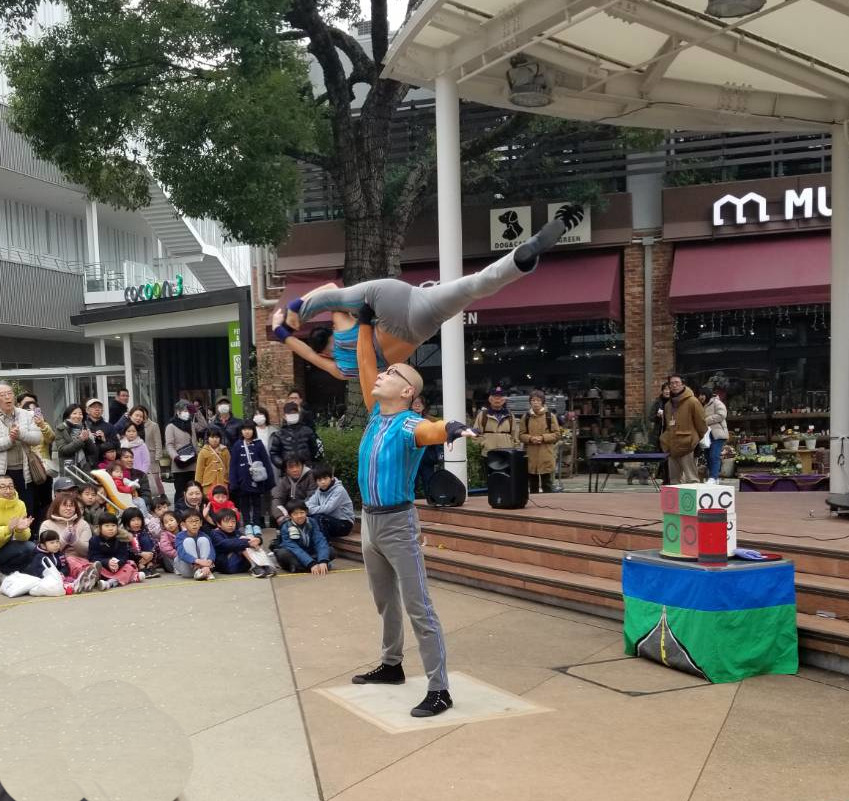 Saitama Super Arena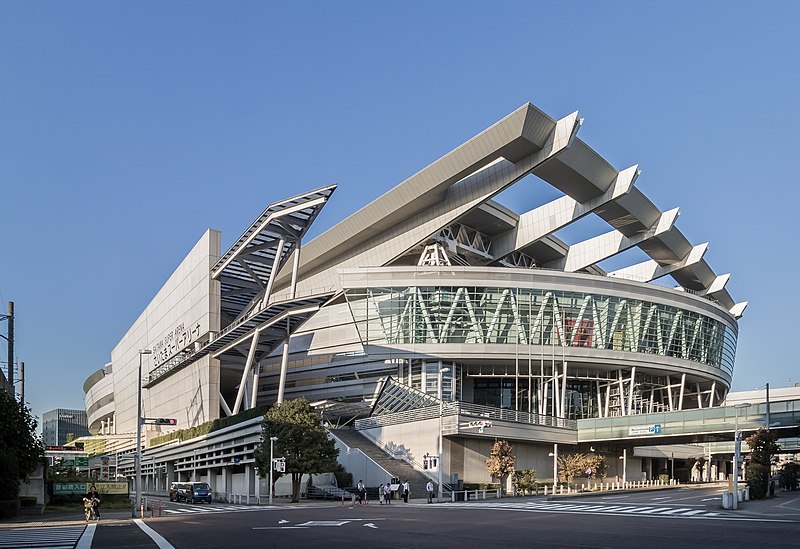 Saitama Super Arena is a multi-purpose indoor arena located in Chūō-ku, Saitama City, Saitama, Japan. It opened preliminarily on May 5, 2000, and then officially opened on September 1 of the same year.
Its spectator capacity is 36,500 at maximum settings, making it the fourth largest indoor arena in the world. The main arena capacity is between 19,000 and 22,500.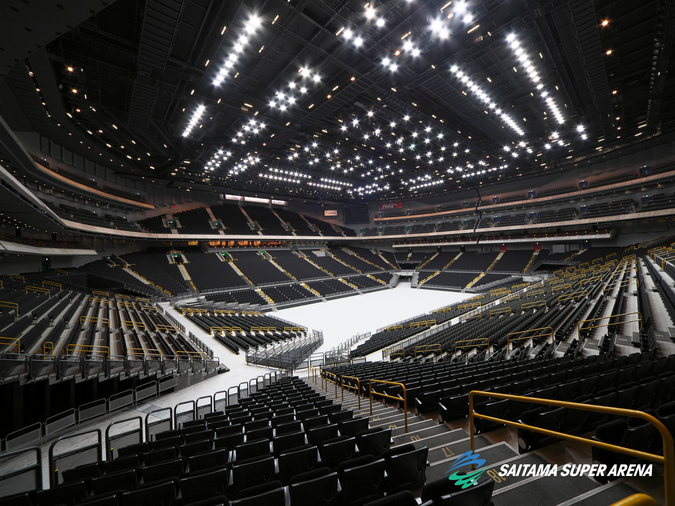 The arena was designed by Dan Meis, who at the time was working for architecture firm Ellerbe Becket, together with Nikken Sekkei.
Dan Meis's design was selected as a result of an international design competition. The arena features a gigantic movable section of seating which can reduce capacity for smaller events and create a more intimate setting.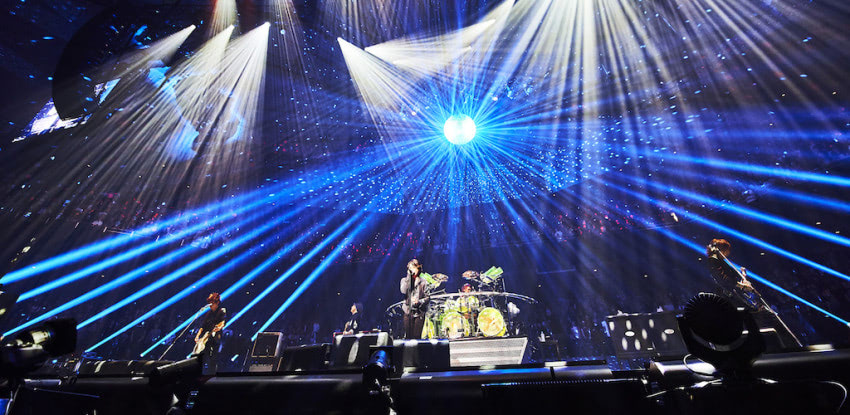 It is a favorite venue for puroresu (Japanese professional wrestling) and mixed martial arts (MMA), and has hosted many of the biggest fights in MMA history.
It has also hosted other sports events such as boxing, basketball, volleyball, tennis, ice hockey, gymnastics. It is also the only Japanese arena equipped especially for American football.
It formerly housed the John Lennon Museum, which displayed John Lennon memorabilia and closed in 2010.