"Everyone please chant, 1・ 2・ 3 ・・ Dah"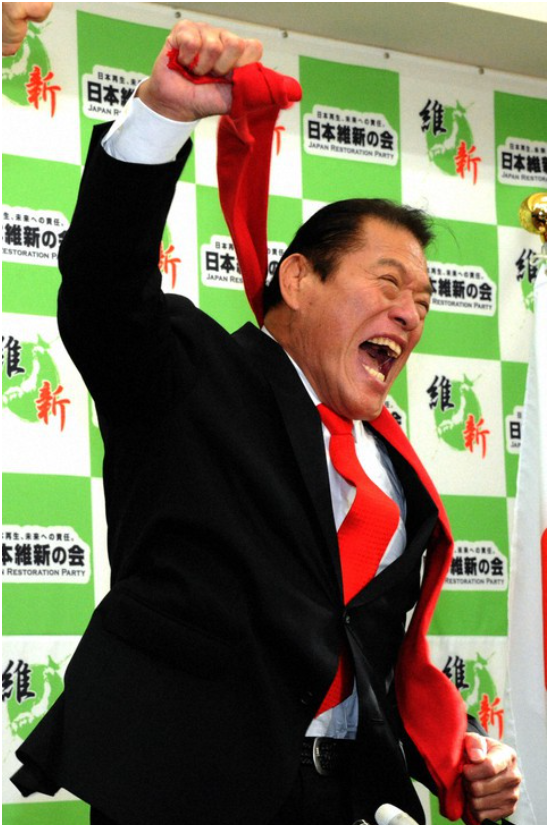 Legend Former wrestler Antonio Inoki, who always cheered us up by shouting,"Everyone, please chant, 1・ 2・ 3 ・・ Dah"  passed away on October 1st.
I was really shocked and sad to hear of this news because I, not only me but other Japanese people was given or influenced by him "fighting spirits" all the time.
So I'd like to write a brief story of his dramatic and drastic life.
He was born in 1943, Yokohama under true his name is Kanji Inoki. When he was five, his father was dead and his family of mother, grand-pa, and brothers emigrated to Brazil where he worked to harvest coffee beans mainly when he was teenager.
He was scouted in 1960 by the late wrestler Rikidozan, and he made his professional debut at 17.
Inoki(left) and Rikidouzan(right)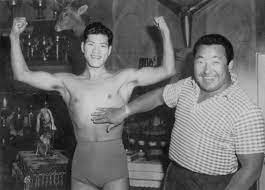 In 1964, he went to the United States to train as a warrior, and he returned to Japan in two years later.
In Japan Pro Wrestling, he was treated second only to Baba, and the tag team "BI (Giant Baba and Inoki) gun", but his longtime rivalry with Giant Baba led to a boom in pro wrestling.
Giant Baba(left) and Inoki(right)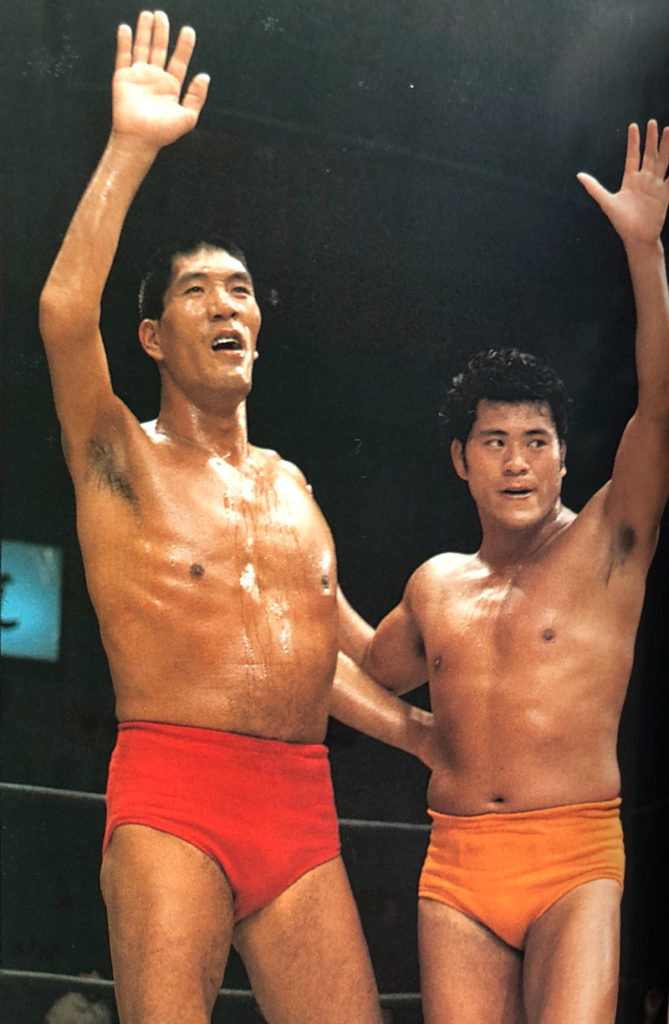 New Japan Pro-Wrestling was launched on January 26, 1972, and it became possible to invite many popular foreign wrestlers, and established the golden age of professional wrestling after the death of Rikidozan in 1963.
"Pro-wrestling is the pinnacle of all martial arts."
In order to prove himself as the strongest fighter in the world, Inoki called on the best fighters from all over the world and continued to challenge different types of fighting styles, laying the foundation for the mixed martial arts of later years.
Inoki faced the then world heavyweight boxing champion Muhammad Ali in a mixed martial arts exhibition fight billed as the "War of the Worlds" in June 26, 1976 at Nippon Budokan where the state funeral of Mr.Abe was held last month .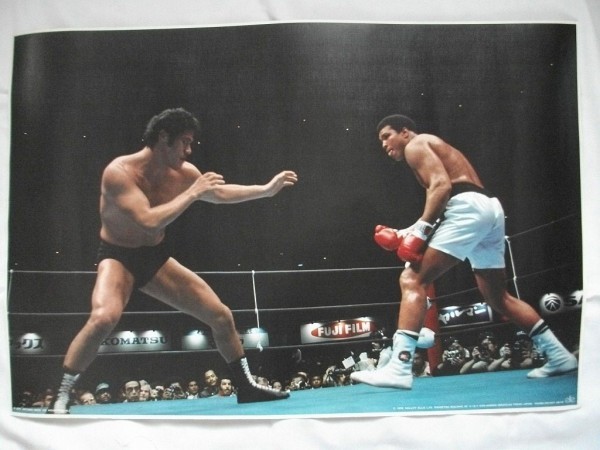 But then there were his company's bankruptcies and closings, and three times divorces, etc. and retired in 1998.
Inoki launched, however, the Sports & Peace Party in 1989 and was elected to the upper house in the same year. In the following year, he visited Iraq to negotiate the release of Japanese hostages held in the country.
He also made a total of 33 visits to North Korea to organize sports events and meet with government officials in Pyongyang. 
The reason why he went to North Korea so much is that his master, Rikidozan, was from North Korea and he wanted to return the favor in some way.
Unfortunately, he himself said, and we most Japanese feel the same that 17 people abducted by North Korea more than 40 years ago (5 of them returned to Japan in 2002) could not be returned home.
Inoki retired from the ring in 1998, but made a political comeback in 2013 after joining the Japan Restoration Party and winning an Upper House seat again.
What's on earth "Fighting Spirit injection (Face Slapping)"?
Antonio Inoki is probably the most slapped person in human history. Inoki's slap is called "slap with fighting spirit." Sometimes people line up to be slapped by Inoki, and some even shed tears of joy when they are slapped by him. Inoki is truly the guru of the slapping world!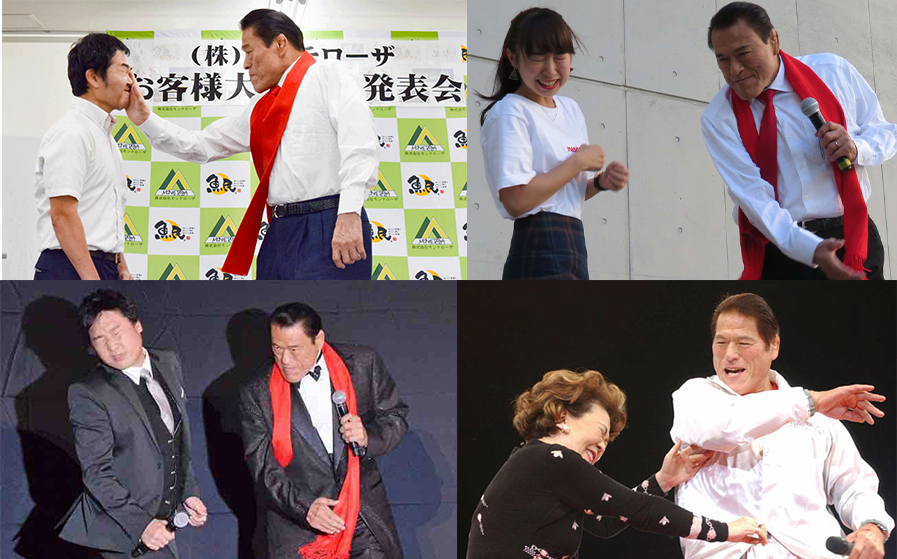 What is a fighting spirit infusion slap?
It is one of Antonio Inoki's performances. It became popular as a good omen that good things will happen when Inoki slaps you and injects his fighting spirit.
On May 16, 1990, Inoki, then a member of the Diet, attended a lecture at Waseda Prep School. He was performing a sideshow in which he punched students in the stomach.

Then a prep school student with a background in martial arts appeared on the scene. In response to his powerful punch, Inoki reflexively slapped him.
At first glance, this could have been considered an assault by a professional wrestler on a civilian, but it seems that the prep school student was a follower of Inoki, and he bowed and thanked him.
In fact, there have been many cases in which people who have been slapped by Inoki have passed entrance exams and had their wishes come true! The slap of Inoki became popular as a good luck charm and came to be known as the slap for injecting fighting spirit.
Japanese wrestling legend-turned-politician Antonio Inoki, died of heart failure after suffering from incurable disease called "amyloidosis" on Oct. 1. He was 79.
What is 'systemic amyloidosis,' the disease Japan wrestling icon Inoki battled?
Antonio Inoki had been battling an intractable disease called "systemic amyloidosis," but what kind of ailment is this?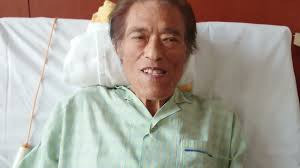 According to the Japan Intractable Diseases Information Center, amyloidosis is a general term for diseases in which proteins resembling nylon fibers, known as amyloids, build up on various organs throughout the body, resulting in health problems.
The woman pushing the wheelchair is his fourth wife, who died of cancer in 2019.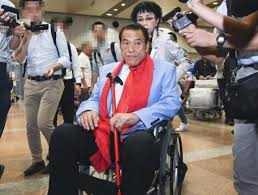 The disease's symptoms include heart failure, nephrotic syndrome, kidney failure, gastrointestinal disorders, as well as peripheral nerve and autonomic nerve disorders. It can cause swelling of the tongue, thyroid gland, and liver. It is known that the disease occurs when proteins build up on organs, but the detailed mechanism remains unclear.
See the fights in action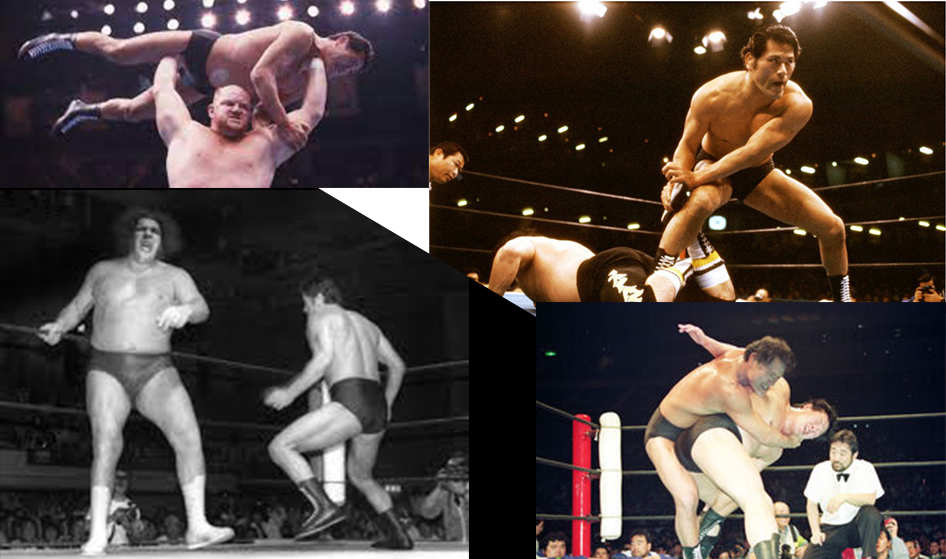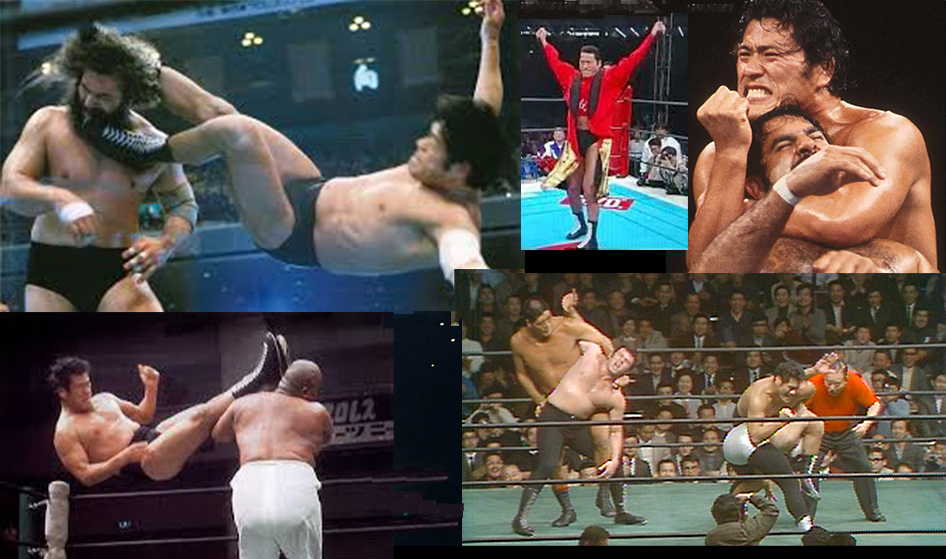 Bloody scene match;
Abdullah The Butcher(left) and Tiger Jeet Singh(right)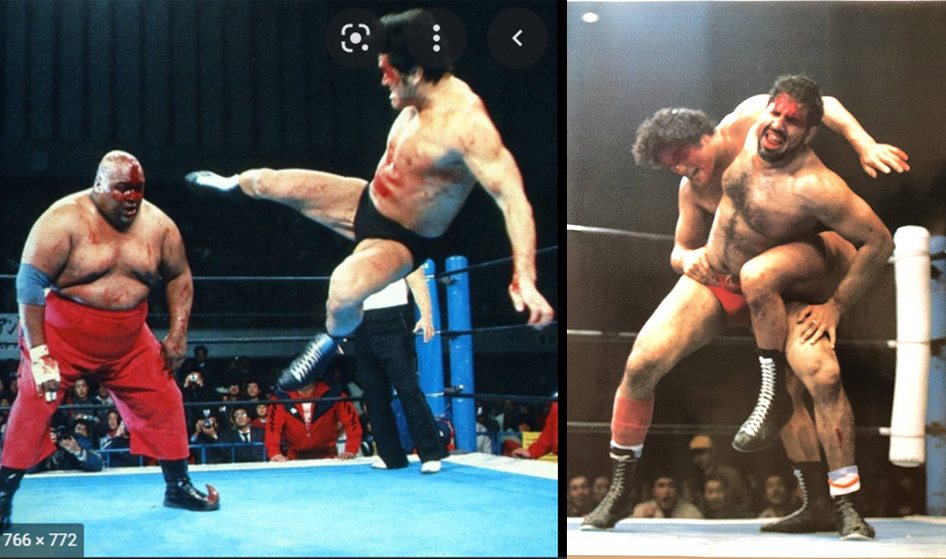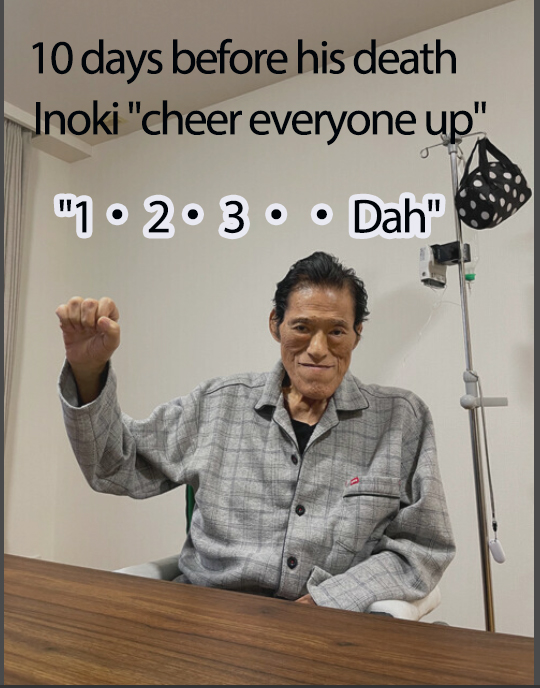 Thank you, Mr. Inoki, for all your hard work and dedication. Please take your time enjoying your favorite wines and rest in heaven.