In traveling to foreign countries, it's absolutely necessary to find " Yado/Rhokan (Inn) ", a lodging of eating, sleeping, and resting.
We have a large number of deluxe hotels, Inns and Airbnb-relating accommodations here in our country.
What's "Yado/Rhokan (Inn)"?
Hello   How are you?
Today, I'd like to introduce traditional Yado or Ryokan (Inn or Japanese-style Hotel), from where you can expect superior customer's care and are the epitome of unique service and hospitality.
The guest rooms in a Ryokan have tatami-mat floors. The furniture consists of a low table and legless chairs. You can put on a traditional robe called yukata and get confortable.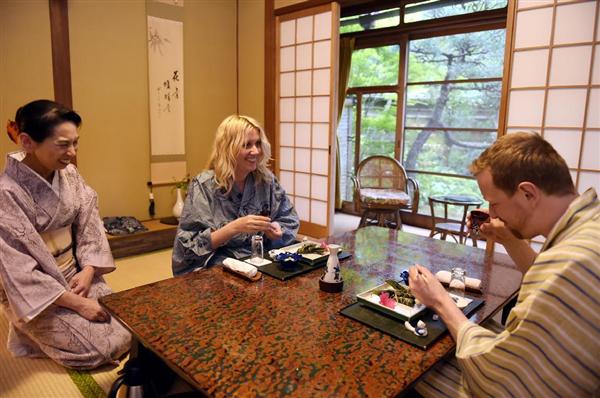 The spacious communal baths are one of the key attractions of a stay in a Ryokan.
Another attraction is the food. Seasonal delicacies are served as sashimi, in hotpots, and in many other ways, and you can enjoy them in the comfort of your own room.
The proprietress  -generally the owner's wife-  is responsible for the quality of her Ryokan's service.  She goes to extraordinary lengths to make her guests happy.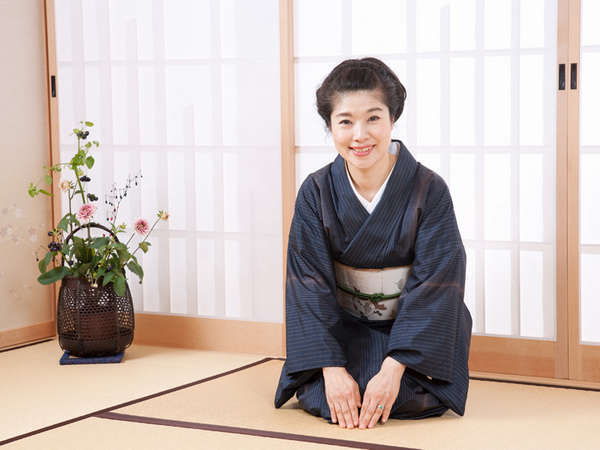 It's important for her to go and greet guests in their room as soon as they arrive. By interacting with them, she can discover their personal wants and needs.
She must be very careful about the way she moves. When she pours drinks for guests at a banquet, for example, she moves around the room on her knees without ever standing up. This is to avoid looking down on her guests.
She even lines up the guests' sandals. At this inn, they are placed exactly five centimeters from the edge of the step because she believes this makes it easy for the guests to slip them on.
History of inns
Inns mushroomed in Japan in the 17th century. The shogunate ordered all provincial lords to move periodically between Edo (Tokyo) and their home domain.
That meant lords and their entourages had to travel a lot, and many inns were built along highways to acccommodate them.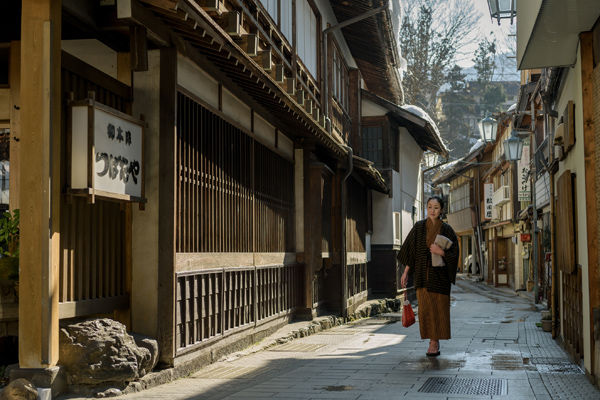 In the 18th century, ordinary people began to take trips as well. Making pilgimages to famous shrines and temples was all the rage.
Back then, travelling on foot was the norm, and when travellers checked in at an inn, they could get their feet washed by an inn employee as shown below.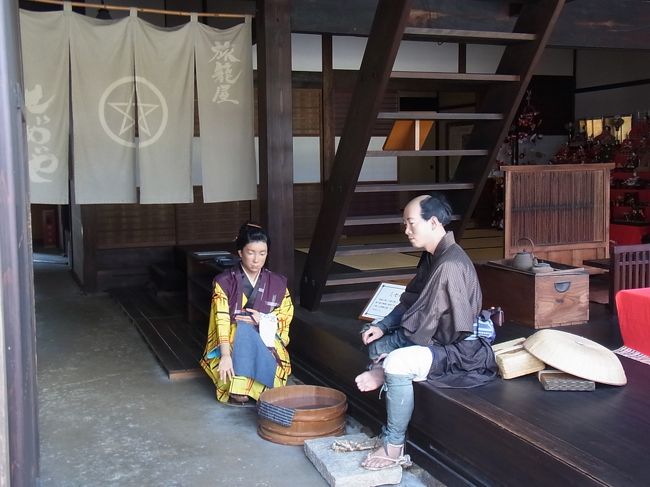 They could then take a bath, have a meal, and get some rest. This was the beginning of ryokan as we know them today.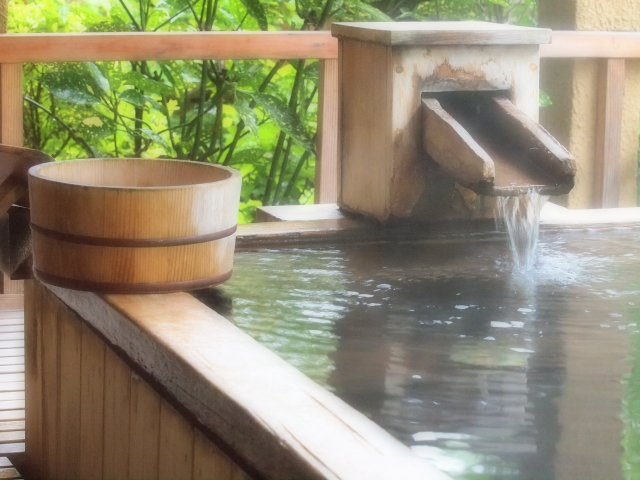 Japanese inns have always been committed to making their guests comfortable, and staying at one of them gives you a chance to witness and experience true Japanese hospitality.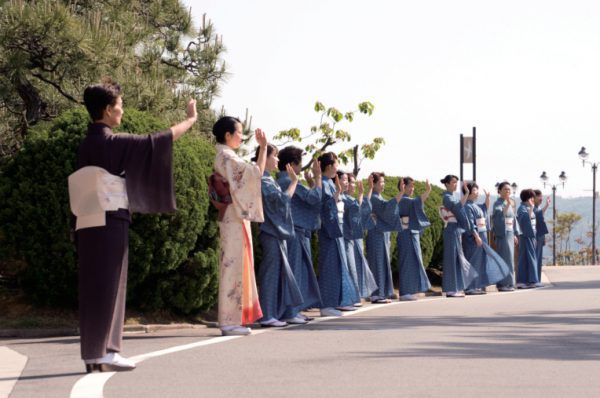 We are looking forward to visiting us again in the near future, thanks!