The big news of the past year has been the heartbreaking reports of the loss of civilian life that we see every day, yes, the tragedy in Ukraine.
We strongly hope that the situation will end as soon as possible and that the people of Ukraine will return to normal life.
After World War II, we Japanese lived peacefully for 78 years without war or conflict.
However, we have been reminded that in a world of impermanence, it is not impossible to be attacked unilaterally.
Hi how are you? I'd like to talk about the protection of our lives and country, so that's self-defence forces.
As you probably know, Japan is a country prone to natural disasters such as typhoons, earthquakes, tsunamis, and so on.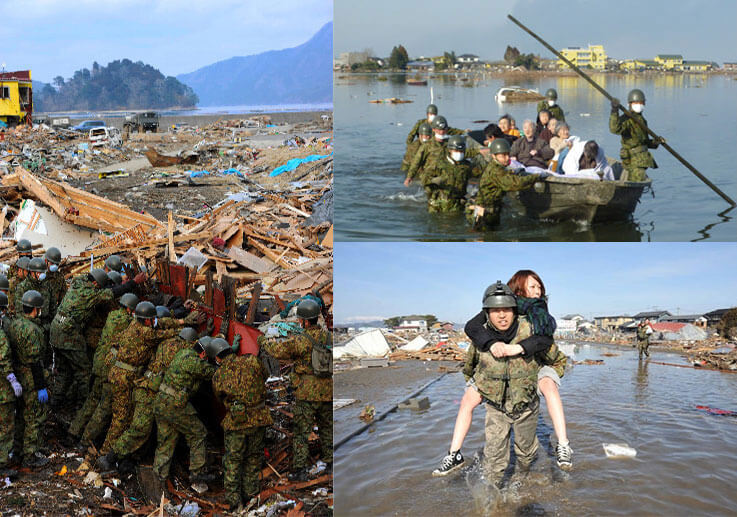 We cannot thank the Self-Defense Forces too enough for their help in such times. 
We are filled with gratitude to the Self-Defence Forces for so many disaster reliefs.
Origins of the Self-Defense Forces (SDF)
After World War II, Japan resolved never to repeat the horrors of war, and under Article 9 of the Constitution of Japan, which provides for the renunciation of war, the non-preservation of military power, and the denial of the right of belligerency.
It is the desire of the Japanese people to strive for the creation of a permanent peaceful nation.
However, in order to maintain the minimum necessary force for defense, the National Police Reserve was established in 1952, and in 1954, the Self Defense Forces (SDF) was established under a different name.
However, the Self-Defense Forces were not created with the intention of Japan having a military force. It was formed in response to the influence of the Korean War and other international situations, as well as the intentions of the United States.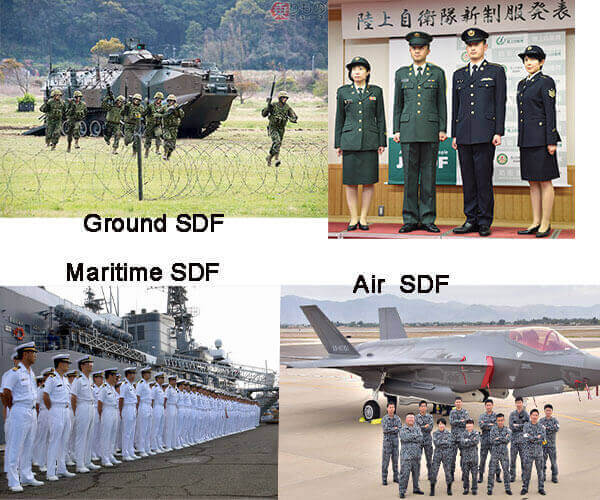 2023 Military Strength Ranking
Ranking the nations of the world based on current available firepower.
Japan was fifth until 2022 last year, but dropped to eighth place this year, 2023. However, in terms of not being a nuclear power, it is in the top position.
Now let's see the video what the Ground Self-Defense Force only can do and we'll tell you about the Maritime, Air Self-Defence forces, and other countries' activities next time,


As you can see from the video, we are looking forward to seeing utilizing GSDF's skills in unexploded ordnance disposal with no fatal accidents in the past 40 years, to work in the Ukraine after the war, as well as in other countries where it is needed.
And also their landmine disposal skills, which they are currently working on in Cambodia, we expect that they will be active in Ukraine and in other areas overseas where are necessary in mine disposal.
Thanks for visiting here.
Finally, I'd like to suggest to visit "Ninja (just click the word "Ninja")" too, thanks