Disposable body warmers are saving lives. "It's a miracle made by Japanese people". Such a voice of thanks came from Ukraine.
While the local people are spending extremely cold winter due to the destruction of infrastructure and heavy damages to electricity and heating due to the Russian military invasion.
A social welfare corporation in Hyogo Prefecture is collection of donations and sending kairo.
The reactions of Ukrainian recipients were reported online at a citizens' rally, and the messages of joy were conveyed: "Very warm. It is the very heart of support," said a joyful message.
In addition, elementary and junior high school students from Saitama prefecture, citizens of Fukushima and Yamagata prefectures, and other places from all over the country have been sending kairo so Ukrainian people survive the extremely cold winter.
What's "Kairo" and how to use it?
Hi, how are you? It's now getting severe cold in Japan too, how about you, or your place?
Today's article introduces "Kairo" (body warmer), so you are able to spend comfortably during the winter's cold days.
Japan has a very nifty solution for this problem; that's "Kairo".
"kairo" is very popular items in Japan during the colder months.
It is called by many words to show "kairo" such as "disposable/single use heat/hot pack/pad, portable/instant warm pad, pocket-size warmer, and (hand/foot) warmer etc.
We use it as a disposable body warmer in the blog.
There is two types of the body warmer of stick type and non-stick type.
One sticks to clothing indicating such as stick/adhesive/attachable/plaster-type warmer.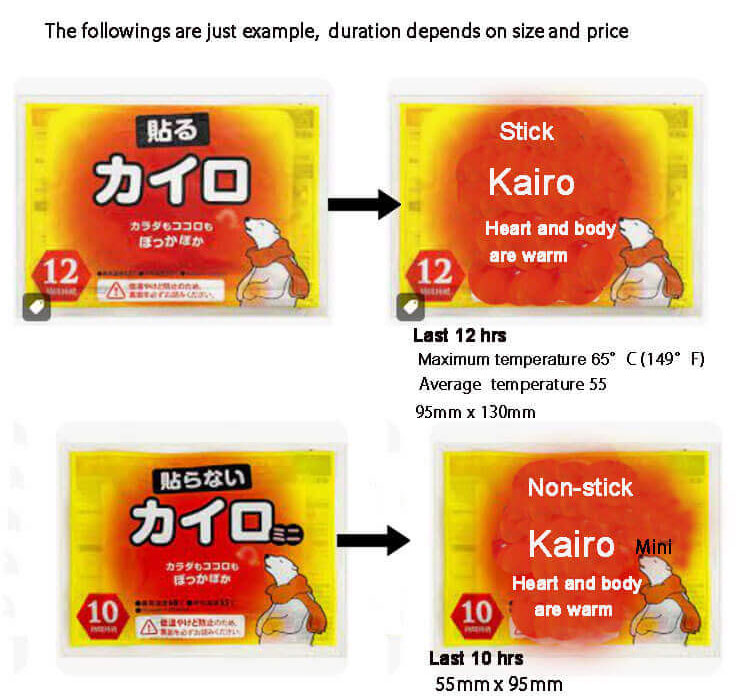 And another is that does not to stick to clothing which is used casually, like putting in the pockets, indicating of non-stick warmer/non-plaster type .
In order to get to know quickly, let's see two following short videos, shall we?
Culture and History of "Kairo"
"Kairo," the disposal/portable body‐warmer, is a product given birth by the Japanese culture that uniquely utilized the heating mechanism.
Technically speaking, it applies the oxidation of Fe+2 that produces heat and, by controlling the temperature and the moisture, various products have been invented.
"Kairo" is well‐known in Japan as its root goes back to the Edo era(1603~1868).
It is a heated stone wrapped in the cloth that the people put in thick clothes to warm the chest or belly.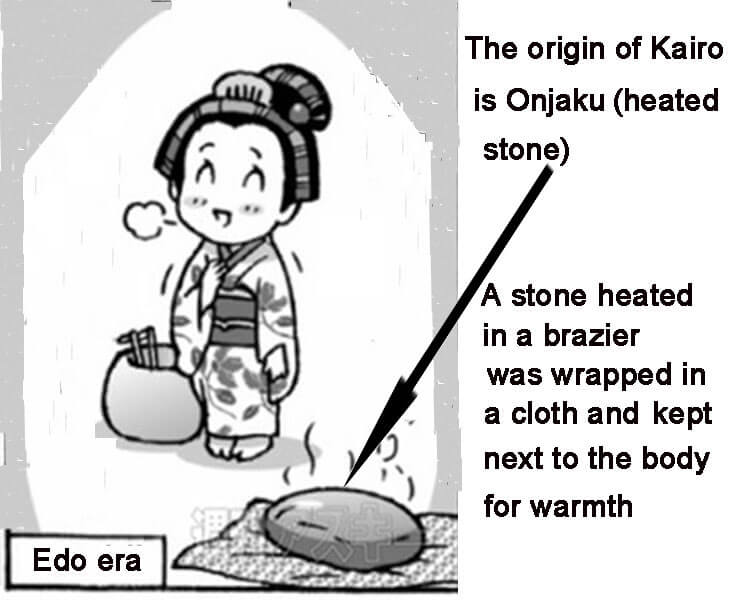 It was used since the beginning of the12th century through the 19th century and may be considered as a prototype of "Kairo."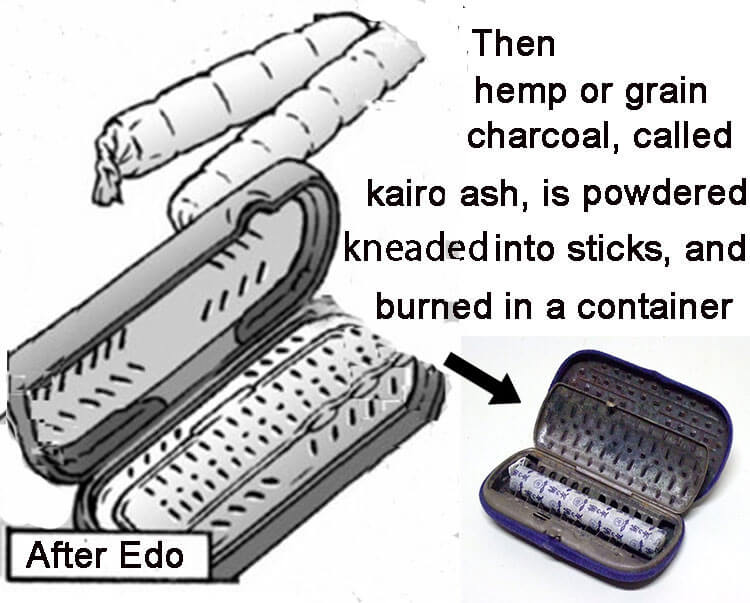 By the development of new technologies, such as the gas-permeable films that can control the exothermic temperature and the duration of time.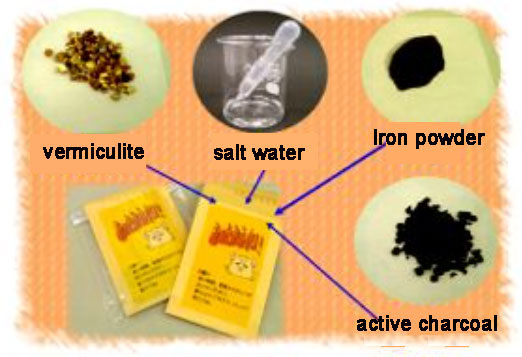 Or the new adhesives, the use applications of disposable body‐warmer, the use applications of "Kairo" have been widely broadened; for example, the for clothing type, directly‐to the skin type, in‐shoes type, etc.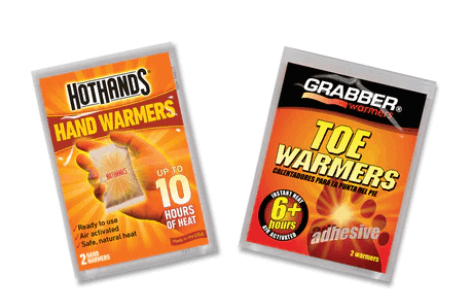 Therefore the volume of shipments in Japan keeps growing.
And various new types of "Kairo" are developed lately, such as those combined with the cosmetics, of enhanced relaxation effects, more fashion‐oriented or with the better touch.
Other ways to be very useful with Kairo when necessary
Winter in Japan is a season with so many great attractions such as snow onsen, skiing, illuminations or winter festivals such as the Sapporo Snow Festival where the kairo is absolutely required while you enjoy watching snow carvings as follows,
In spite of what you might imagine, the Japanese winter can be very harsh and cold. You might be wondering how to stay warm when you are out and about.
★ Easing Pain – Medical Heat Packs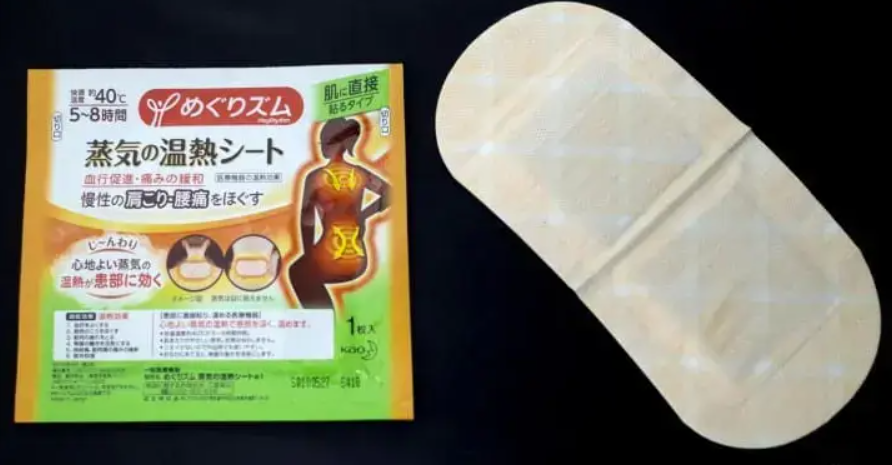 Medical heat packs are made to be directly applied to the skin. They are perfect to ease backaches or muscle aches with heat.
They don't contain medicine, so they can also be used to stay warm.
Even though they also supposedly heat up to 40 degrees Celsius, they don't get as hot as the other heat packs.
They stay warm for 5 to 8 hours.
★ For Tired Eyes – The Heated Eye Mask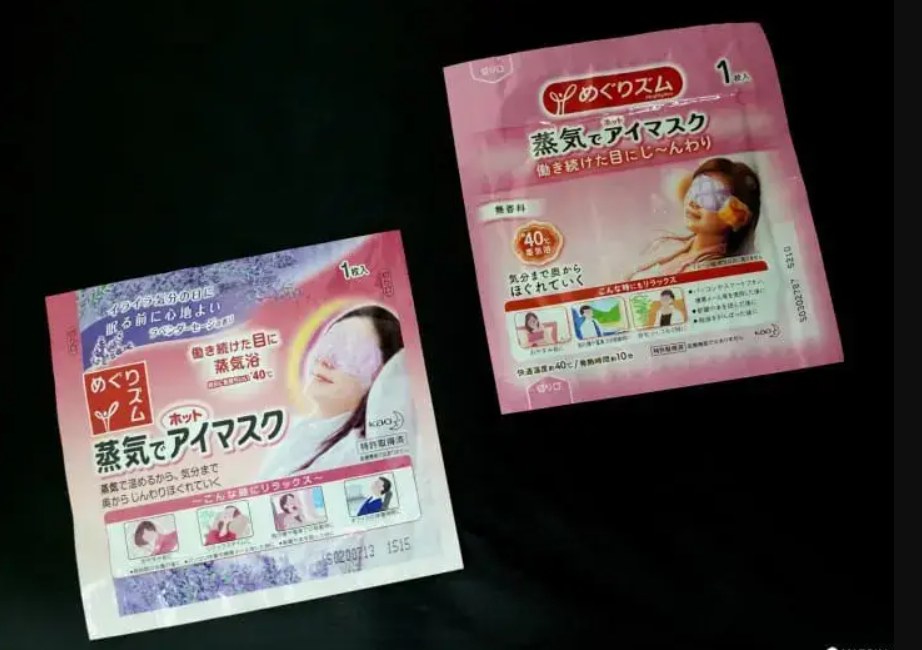 The heated eye mask is made for tired eyes. You can use it anywhere you want to relax. Of course, using it at night is one option.
However, it's also perfect for when you travel. You can use it on the train, on a highway bus or on the airplane. You will wake up refreshed and your eyes will feel relaxed.
The mask heats up for 10 minutes but will keep its heat for quite a while.
My failure
During a cold 5:00 AM, I make a practice of early morning walk , my hip joints hurt from the cold this winter, so I put a foot warmer while walking, which is normally put on a sock for the foot, on the side of my hip joint for two days in a row to warm the area, and I got burned as follows,
This picture was taken about a week respectively after the application, and the burn mark still remains.
The foot warmer is much hotter than the body warmer, although for a shorter time right after it is applied.
So if you use foot warmer, apply foot only, otherwise it burns like this.
Finally, I do hope everyone in the world keep their body and heart warm with "Kairo" leading to the world peace!  
Please enjoy "Sapporo Snow Festival 2019" Thanks