Hi how are you? I'd like to talk about "Kiku(chrysanthemum) Ningyo(doll)" which is now various parts of in Japan.
With the arrival of autumn, annual practice "Kiku Ningyo" festivals were prevalent all over the country when we were child, say about 50 years ago.
The number of events held in recent years has been declining due to changes in leisure styles and the deterioration of the business condition of amusement parks due to the declining birthrate.
What's "Kiku Ningyo"?
It's dolls clothed in chrysanthemum flowers and branches。 Its origin is the late Edo period (about 1750-1868).
A doll costume made by crafting chrysanthemum flowers and leaves.
A chrysanthemum doll is a life-sized doll whose head and limbs are made of dolls and whose body is made of chrysanthemum flowers.


It is a type of chrysanthemum work
As I said, the doll exhibition has disappeared as the times have changed, but with the efforts of the Traditional Culture Preservation Society, it is still being held in various places such as Nihonmatsu city in Fukushima-prefecture as follows,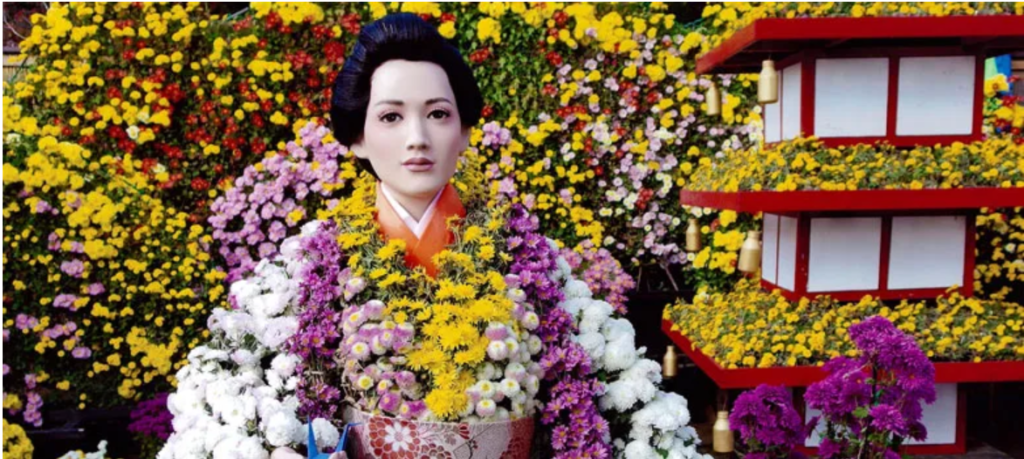 and Takefu, Echizen city in Fukui-prefecture,
、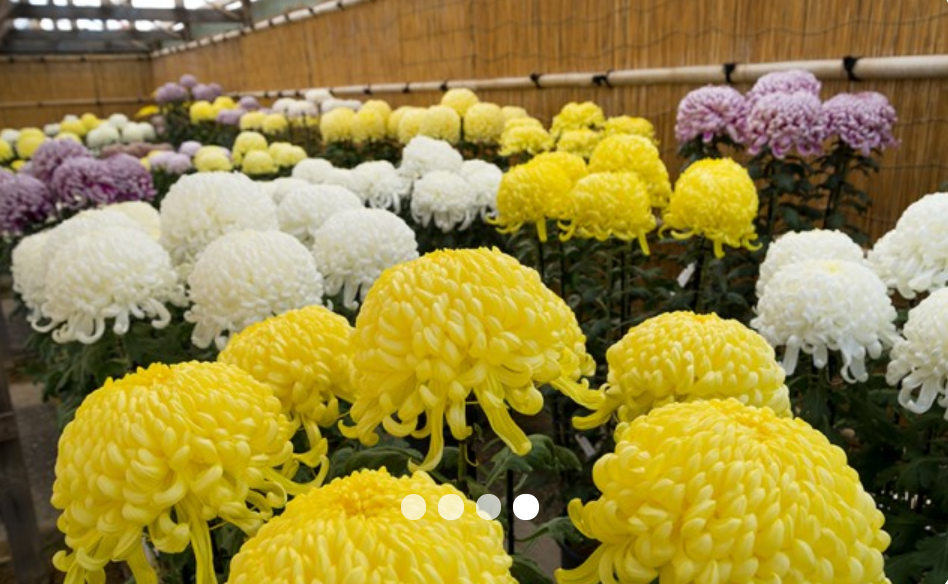 and Hirakata city in Osaka-fu,

The theme of the chrysanthemum doll is often the NHK(shortened from Nippon Hōsō Kyōkai, is a Japanese government-owned public broadcaster) epic and popular drama broadcast that year.
So Shibusawa Eiichi(1840~1931), above figure, was broadcast this year 2021 on NHK and he was a Japanese industrialist widely known today as the "the father of the modern Japanese economy" as who founded more than 500 companies and started the Japanese economy.
"Bunkyo Chrysanthemum Festival" at Yushima Tenjin
The "Bunkyo Chrysanthemum Festival" is being held at Yushima Tenjin in Yushima, Bunkyo-ku. Approximately 2,000 large and small chrysanthemums such as yellow and purple decorate the precincts of autumn.
It is one of the five major festivals in Bunkyo Ward, and has been held by the executive committee and the ward tourism association since 1979, and this is the 43rd time this year.
"Bunkyo Aikiku" made by chrysanthemum lovers inside and outside the ward, such as "Senwa Saki", which makes many flowers bloom from one plant as follows,
"Hanging Cliff", which makes it bloom like hanging,
and "Bonyo", which is made by branching branches into three branches.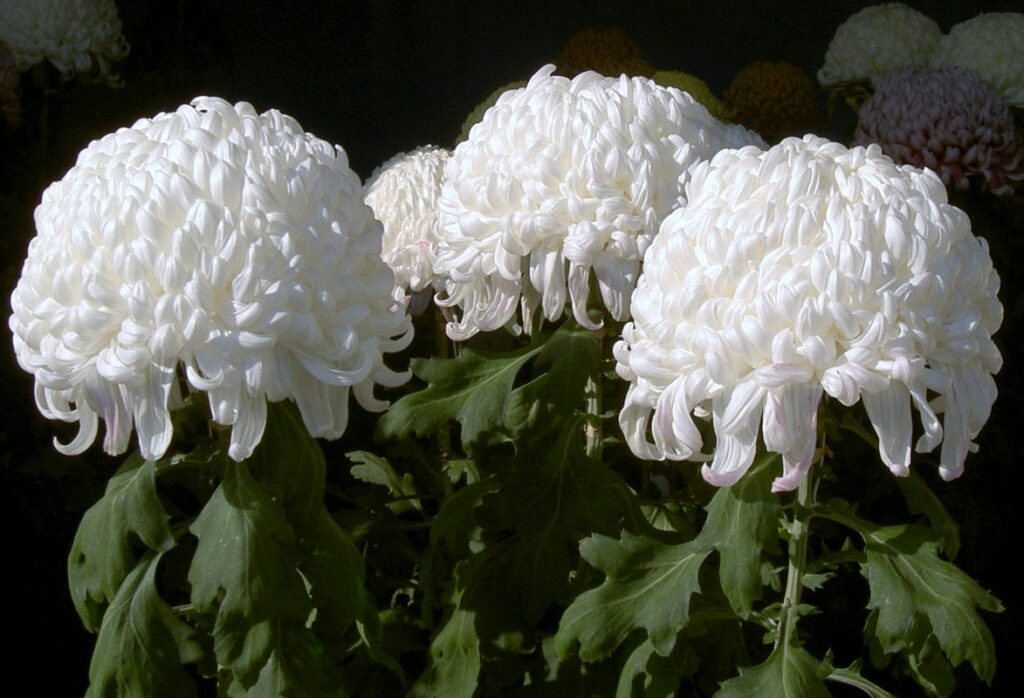 Chrysanthemums are made carefully with the members of the "chrysanthemum lover and local elementary and junior high school students and and lined up there.
The chairman of the Bunkyo chrysanthemum said, "chrysanthemum making is profound. Young people want to inherit the chrysanthemum making technique."
Holding period
Reiwa 3rd November 1st (Monday) -November 22nd (Monday)
Free admission
From 6:00 AM to sunset (no night lighting)
Overview
Yushima Tenjin will hold the 43rd Chrysanthemum Festival this year in the precincts as well.
The event will be held after taking measures to prevent new coronavirus infectious diseases, so we ask for your cooperation.
This year's chrysanthemum dolls are three from the scene of the NHK Taiga drama "Reach Beyond the Blue Sky".
In addition, about 2,000 chrysanthemums such as the classic chrysanthemums "Edogiku" and "Tomoe Nishiki" will be exhibited in the precincts, centering on Senwasaki, Otsukake Cliff, and Bonkei, which are called Daizukuri.
about Yushima Tenjin, AKA Yushima Tenmangū
Yushima Tenman-gū is a Shinto shrine located in the Bunkyō ward of Tokyo, Japan.
Yushima Tenman-gū/Tenjin was originally established in 458 for the worship of Ame-no-Tajikarao-mikoto, a kami associated with sports and physical power found in Japanese mythology.
In February 1355 the shrine was expanded to enshrine and devoted to the kami Tenjin of learning as well. Tenjin is the deification of Sugawara no Michizane (845–903), a famous scholar, poet and politician from the Heian period.
As a kami he is associated to scholarship and learning. Currently both kami are enshrined in Yushima Tenman-gū/Tenjin.
The shrine was later rebuilt in October 1455 at the behest of local warlord Ota Dokan (1432–1486), and enjoyed greater popularity during the Edo period when it was visited by such Confucian scholars as Hayashi Doshun (1583–1657) and Arai Hakuseki (1657–1725).
The current structures of Yushima Tenman-gū were rebuilt in 1995. They were made using only cypress, and following closely the tradition of Shinto architecture.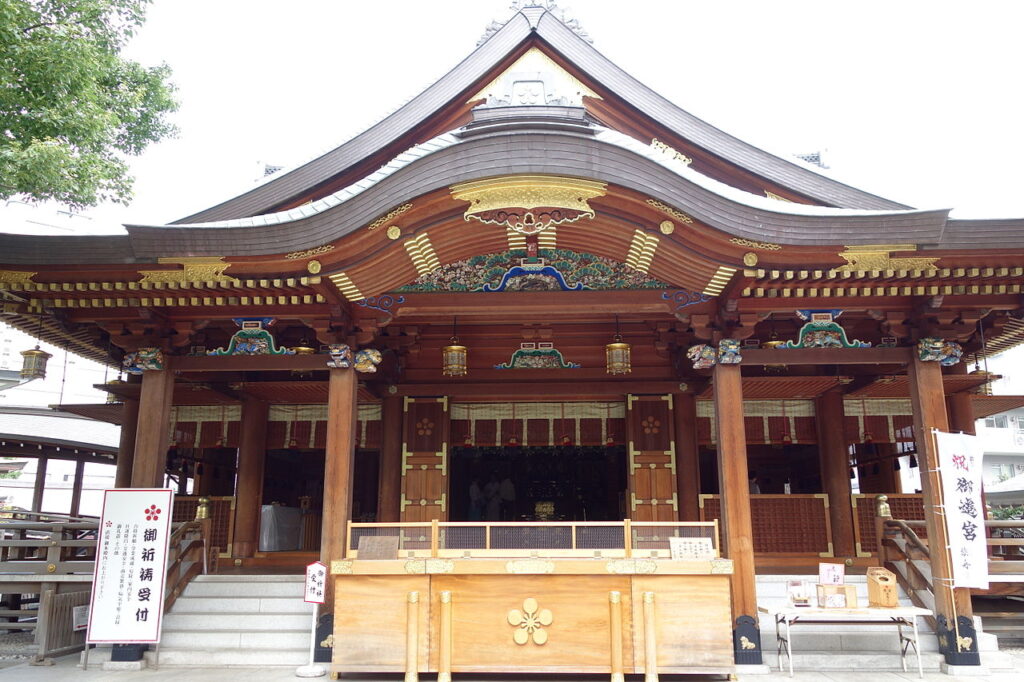 It is located very close to Ueno Park, and not far from the University of Tokyo. It is a frequently sited by prospective students hoping to pass the entrance exams, particularly in April. At this time, the temple receives many offerings of ema, votive tablets to petition the kami for success.
One of the most famous features of the shrine are the blossoms of his plum trees (ume) in the spring. In February and March, the annual festival Ume Matsuri is held, attracting many visitors.
★ Annual events
The yearly events and festival at Yushima Tenman-gū are:
Hatsumōde (New Year's visit) 1 – 7 January
Ume Matsuri (Plum trees festival) 7 February – 7 March
Tenjin-sai (The grand festival) 25 May
Kiku Matsuri (The chrysanthemums flowers festival) 1 – 23 November
★ Access
There is no admission fee for visitors to enter the shrine precincts. It is open from 6 am to 8 pm (the shop from 8:30 am to 7 pm).
The entrances is at a 2-minute walk from Exit 3 of Yushima Station on the Chiyoda Line.
At the end, here's video of Yushima Tenjin Chrysanthemum,
Finally, we have another blog about "Kiku(chrysanthemum)", What is the Chrysanthemum (Kiku in Japanese) that represents Japan? that is also well-worth visiting, thanks