We are now in the middle of fall/autumn, the middle of the fall foliage season, especially this year 2020, which is blessed with wonderful autumn foliage.
Hi how are you?
About autumnal foliage
The vivid colors of autumn leaves are highly dependent on the weather, especially temperature, daylight hours, rain, and the timing etc.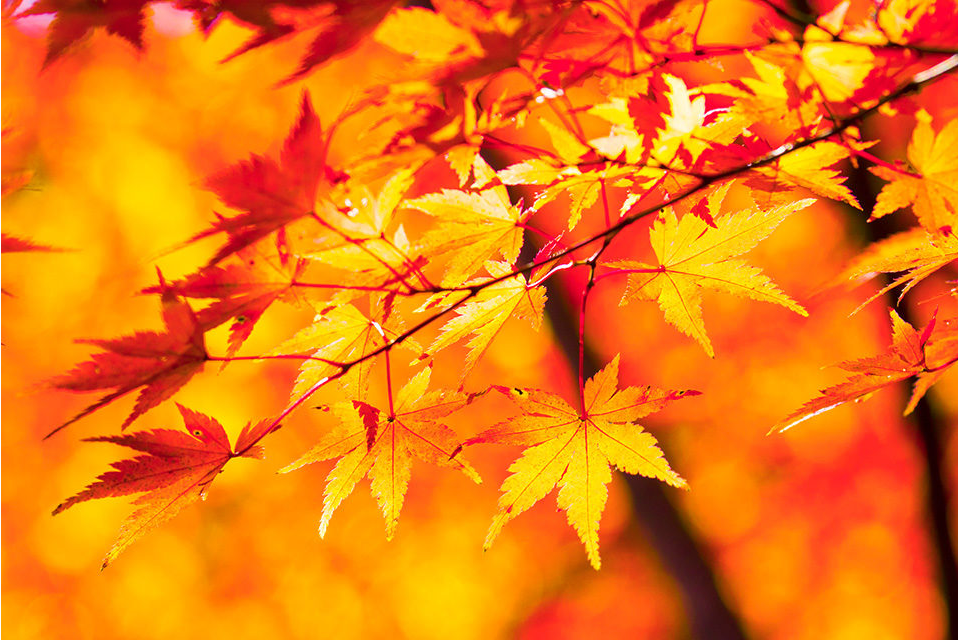 Generally, this year, we are endowed with the conditions for colorful autumn leaves, and the mountains all over the country are beautiful red and yellow leaves and it looks as if all the forests were on fire, and what's over at night they are lit up, which is also amazing the vividness.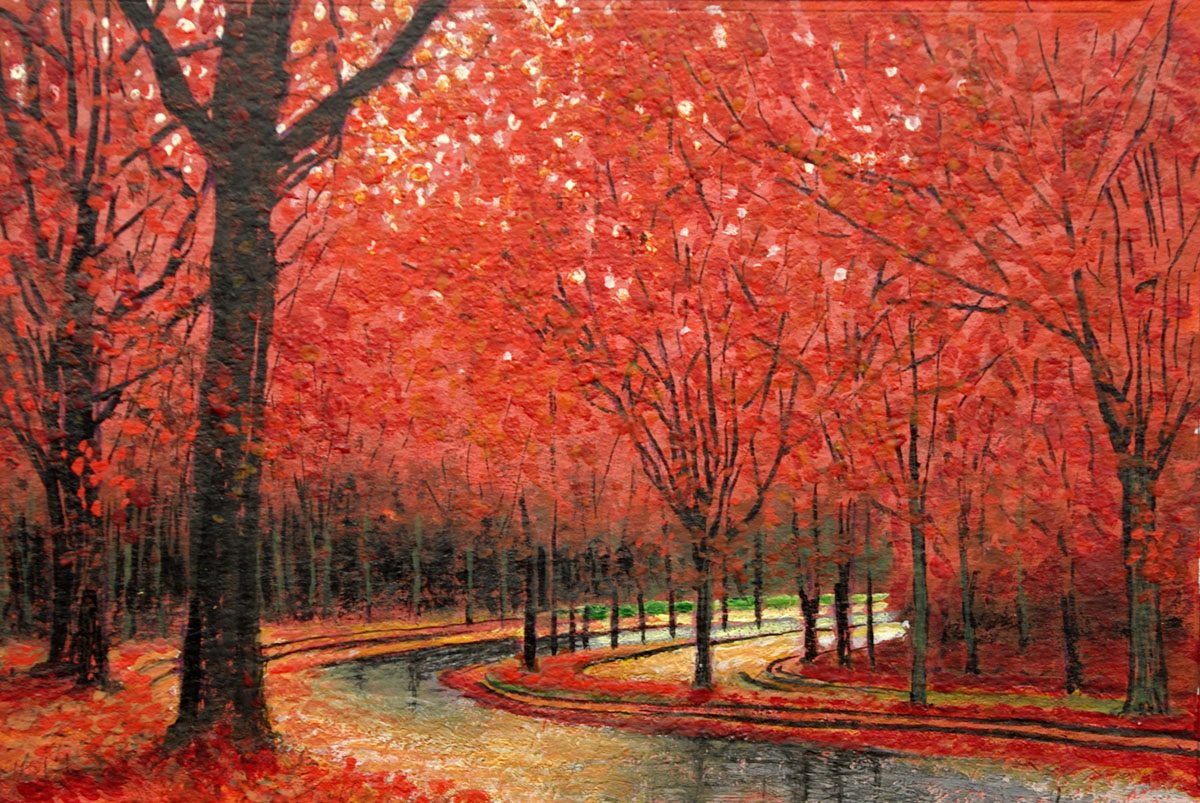 This year's unexpected new coronavirus pandemic has been requested by the government to refrain from going out unnecessarily, but in realily, since crimson foliages are now in full bloom, the autumn leaves spots are stupendously crowded with viewers.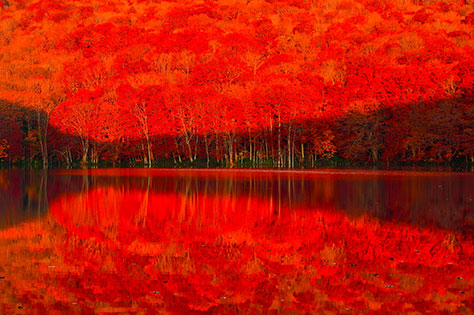 Tsuta-numa (swamp), Towada-shi (city), Akita-ken (prefecture)
However, in comply with the request for self-restraint, most people will not leave the house. I have posted here the recommended autumnal tints for such people, and for those who haven't seen many autumn color of leaves outside of Japan.
Popular fall foliage spots in Japan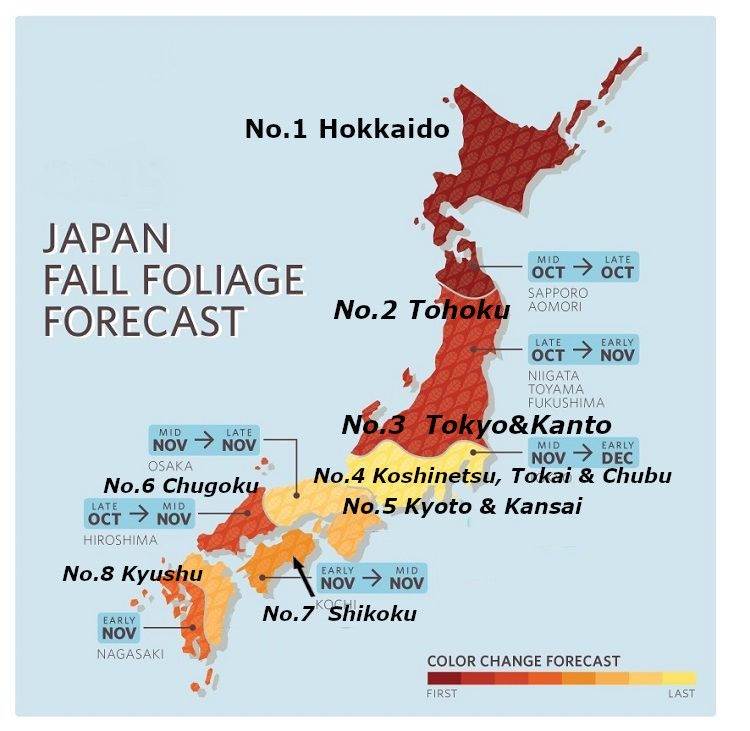 Please enjoy red and yellow coloring of leaves which are in full bloom once in a year.
No.1 Hokkaido  From late September to end of October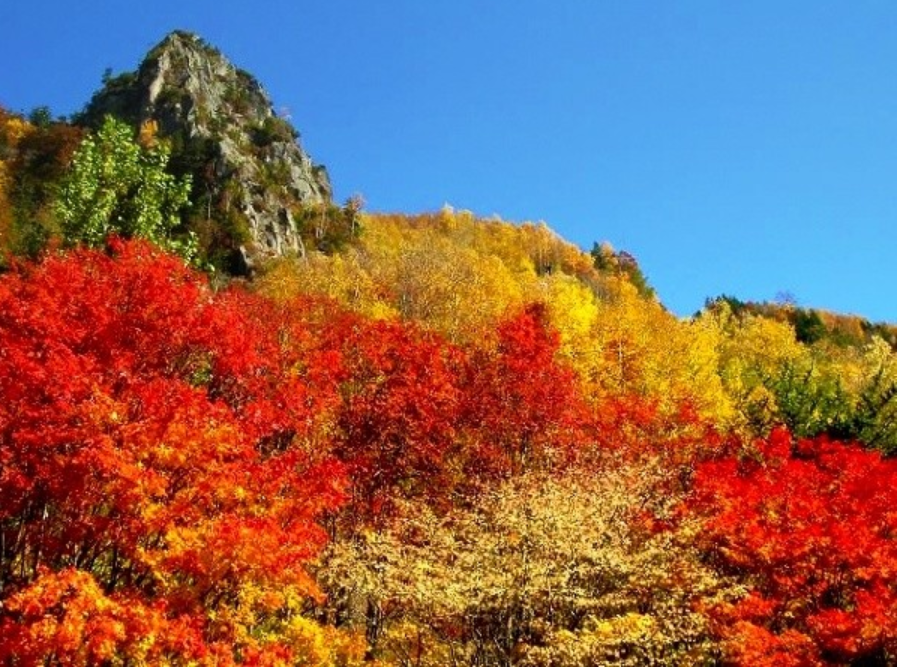 The mountains were ablaze with autumn tints,  Sōunkyo, Kamikawa-machi (town), Hokkaido

No.2 Tōhoku:Northern part of Japan From end of October ~ about one month
Towada-ko (lake), Akita-ken (prefecture)


No.3 Tokyo & Kanto region   The best time to see is from mid November to early December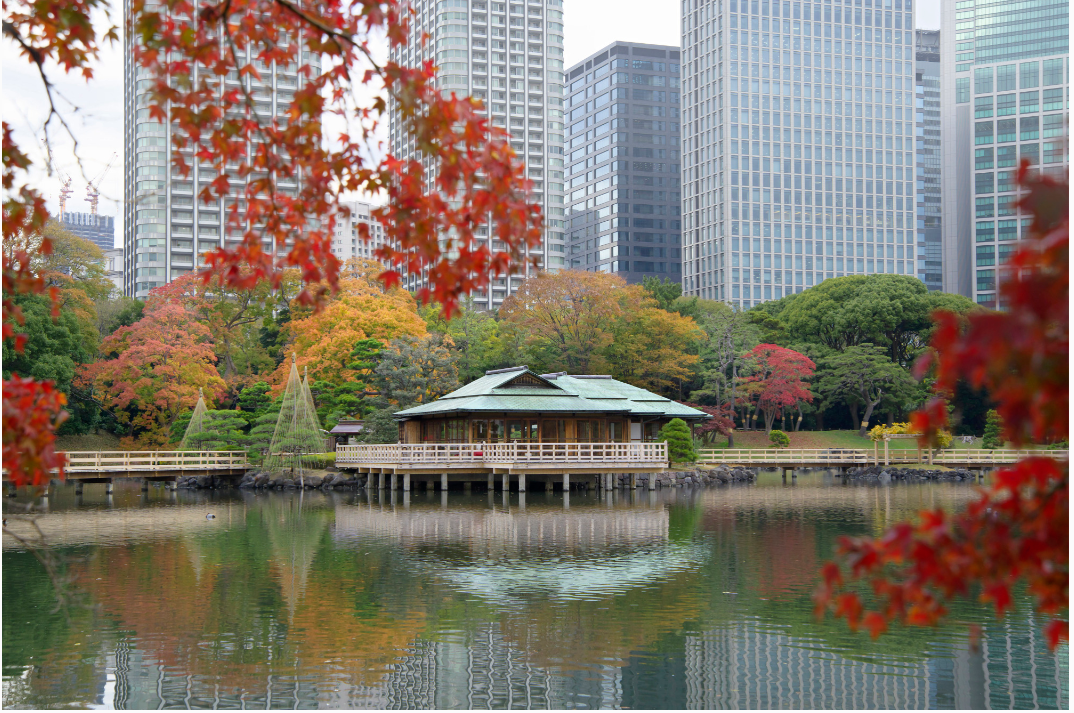 Central park: Originally a duck hunting ground opened in the 1600s, Hamarikyu Gardens is now one of the best spots to see autumn leaves in the center of Tokyo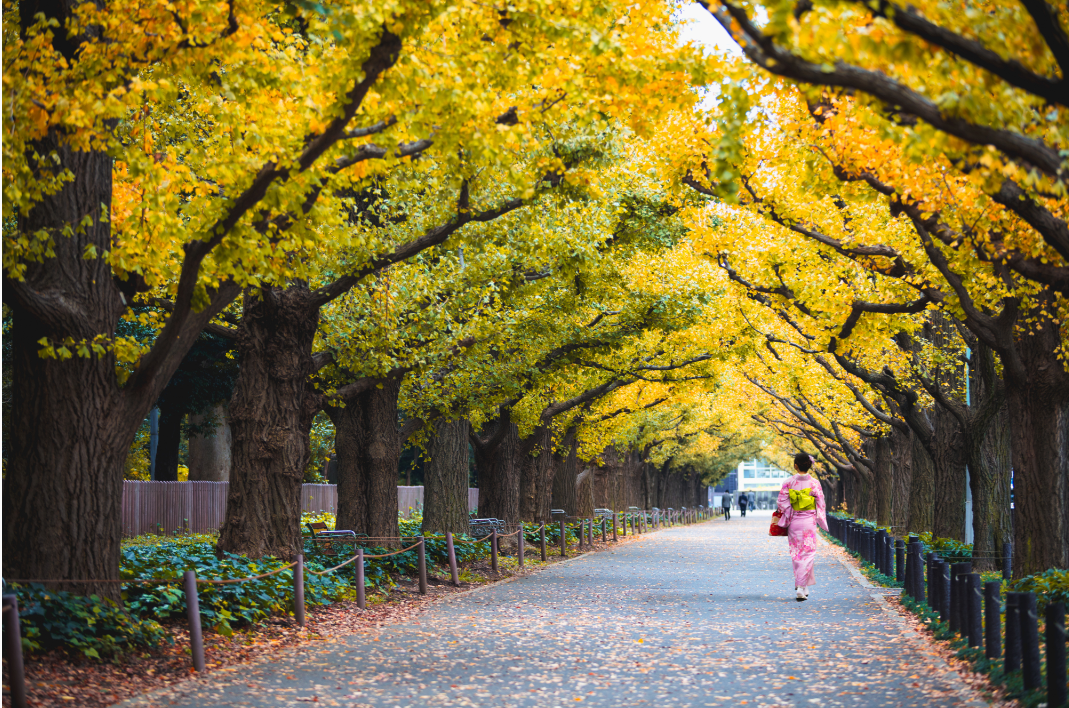 The ginkgo avenue of Meiji Jingu Gaien Park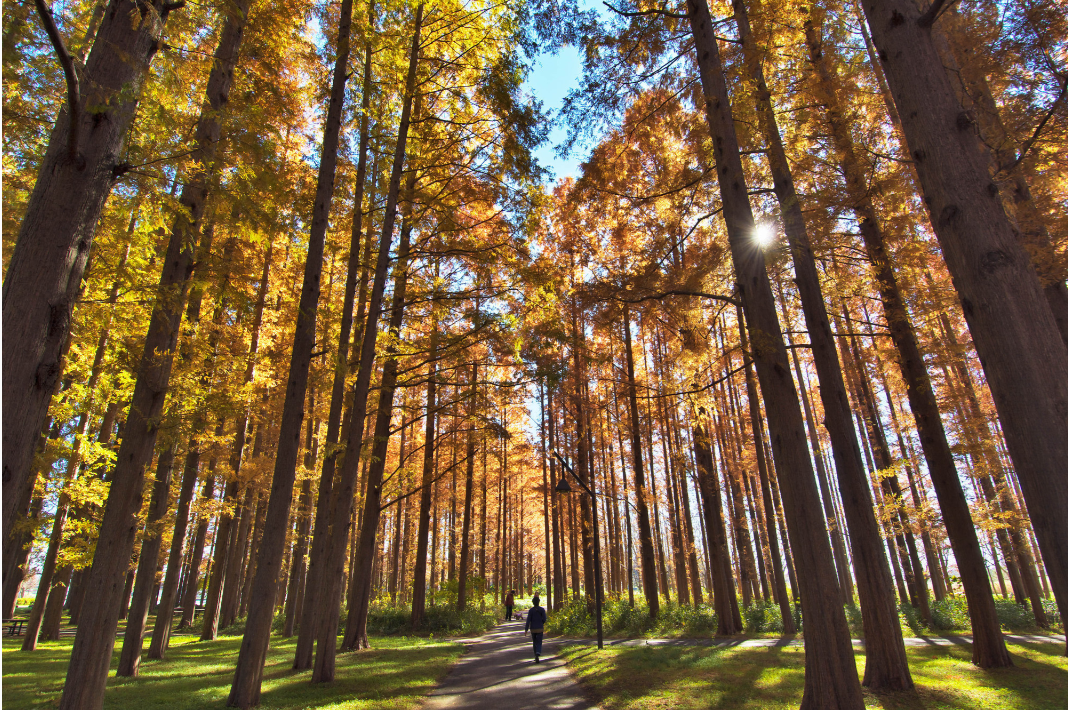 Fringe forest: Mizumoto Park in Tokyo's Katsushika-ku (ward) is home to a mixture of trees including sweetgum, poplar and ginkgo as well as a variety of trails running through woodland and along the Oba River

No.4 Kōshinetsu, Tokai & Chubu region: Central part of Japan During November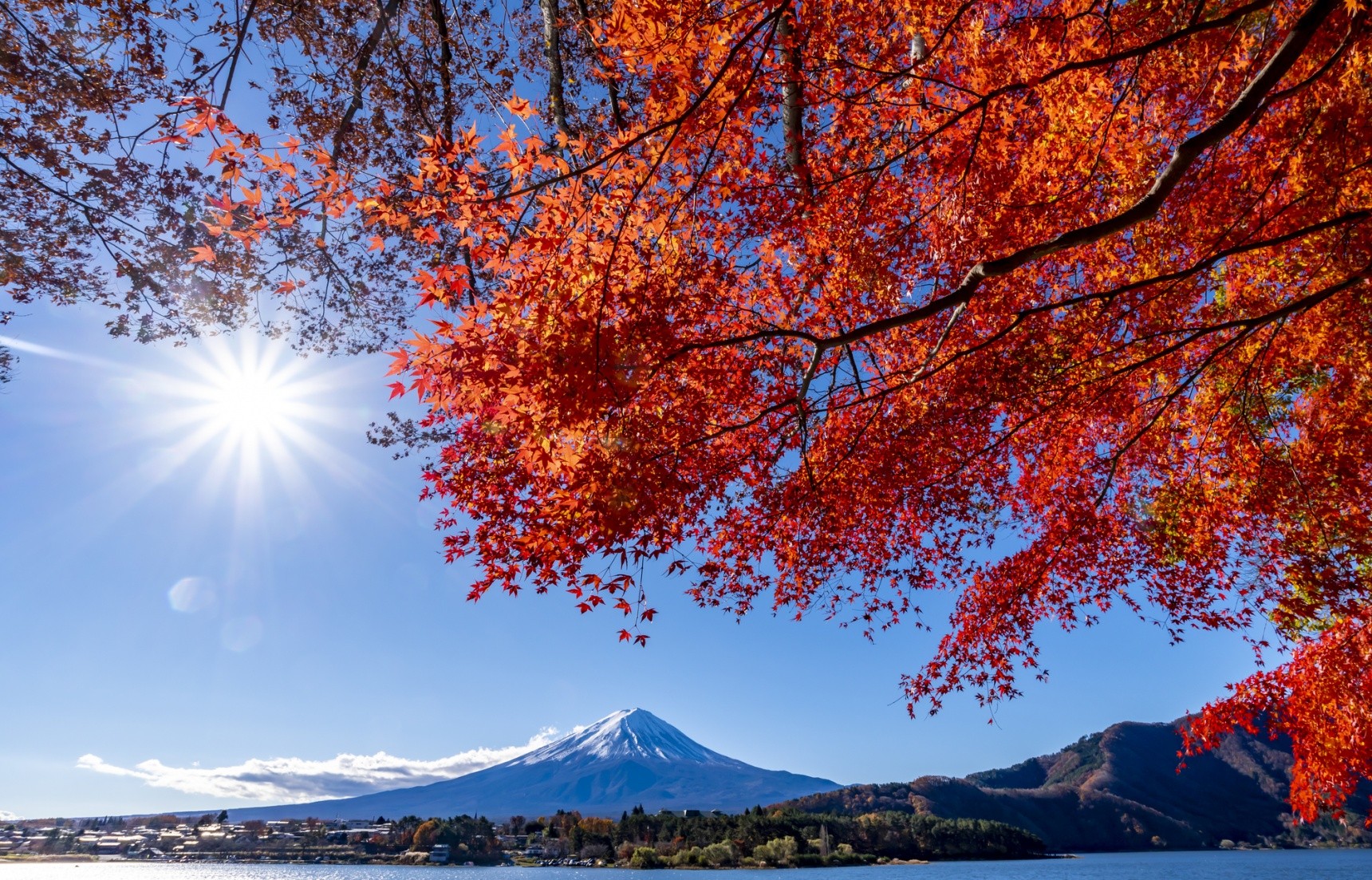 Crimson foliage & Mt.Fuji in the background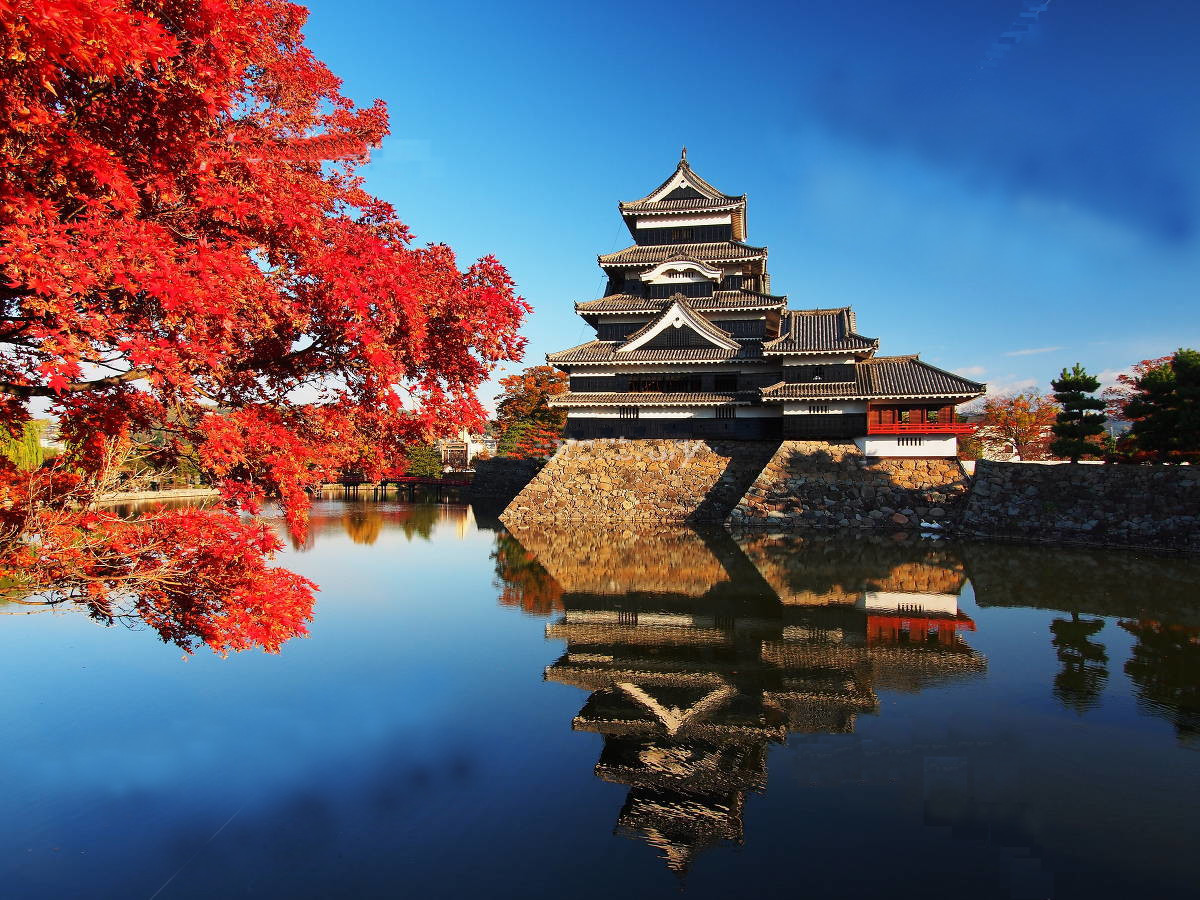 Above & below: Matsumoto-jo (castle), Matsumoto-shi(city), Nagano-ken (prefecture)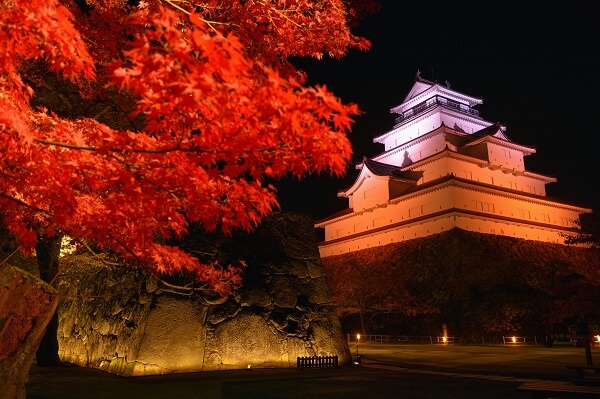 No.5 Kyoto & Kansai region:The best time to see is from mid November to early December
Among the famous spots for autumn leaves all over Japan, the autumn leaves in Kyoto are especially many attractive places in the background of temples or shrines and are very well-known not only in Japan but also overseas.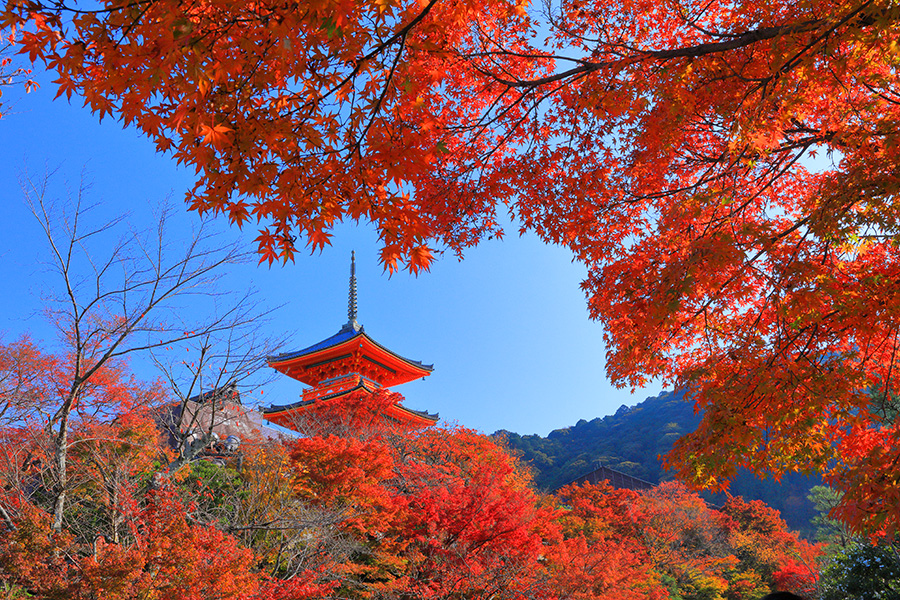 Above, below Kiyomizu-tera (temple)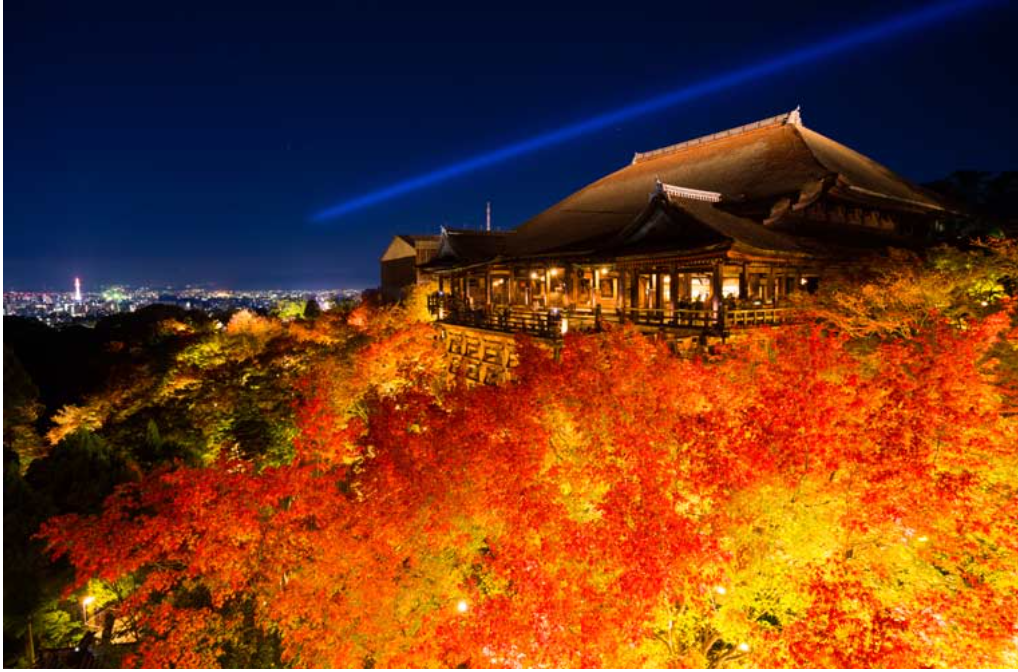 Its beauty has been touted since the Heian period (794~1185), and it has been passed down from long ago to the present.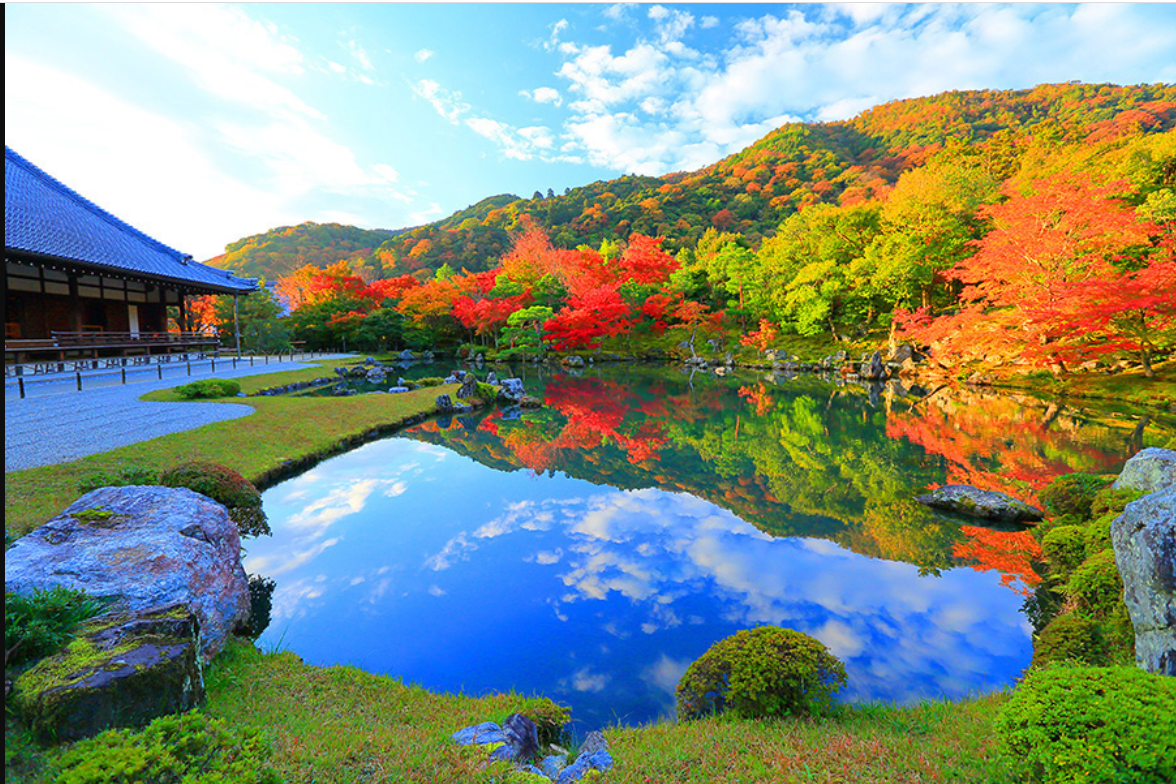 Tenryū-ji, the Rinzai sect of Zen Buddhism, located in Susukinobaba-chō, Ukyō-ku (ward), Kyoto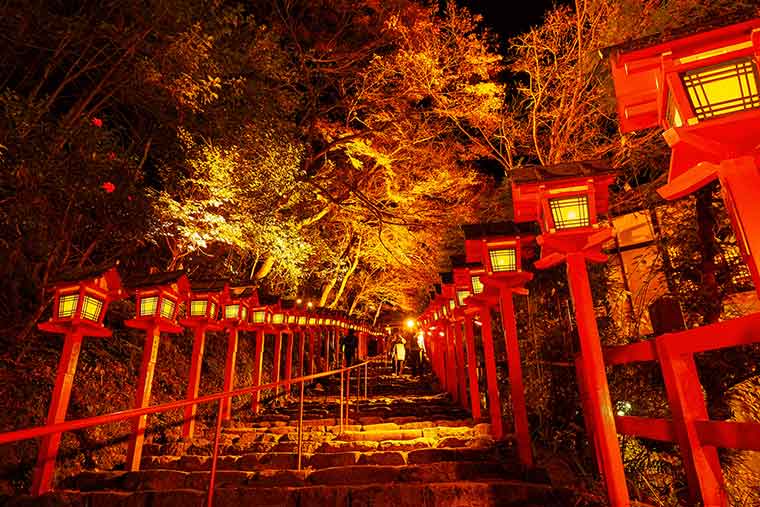 Kifune Shrine, a Shinto shrine located at Sakyō-ku, Kyoto

Togetsu-kyo (bridge), Kyoto
One of the reasons why the autumn colors of Kyoto are said to be beautiful is that the contrast of the leaves of the trees transitioning from green to yellow, red, and deep red seems to be one of the reasons.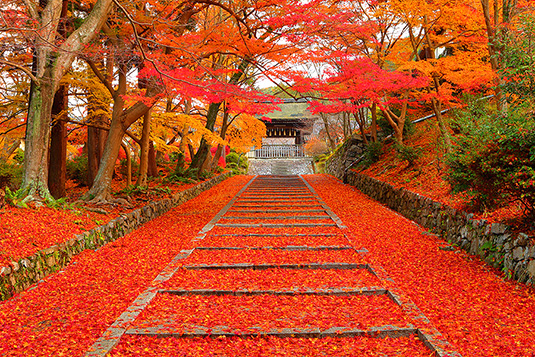 Bishamondo, The temple is Tendai sect located in Yamashina-ku (ward), Kyoto
It is also a work of art created by nature that creates various landscapes depending on the type and angle of the maple.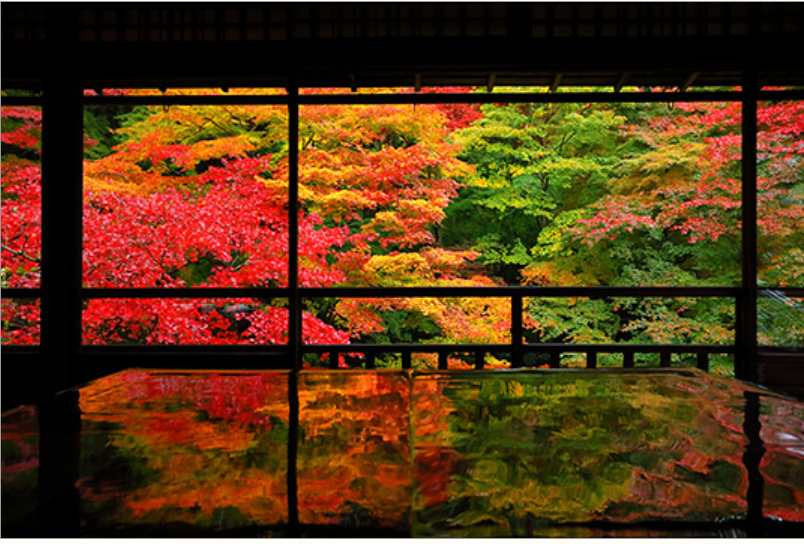 Rurikouin (temple) is Kamitakano, Sakyou-ku (ward), Kyoto

No.6 Chugoku region (Western part of Honshū)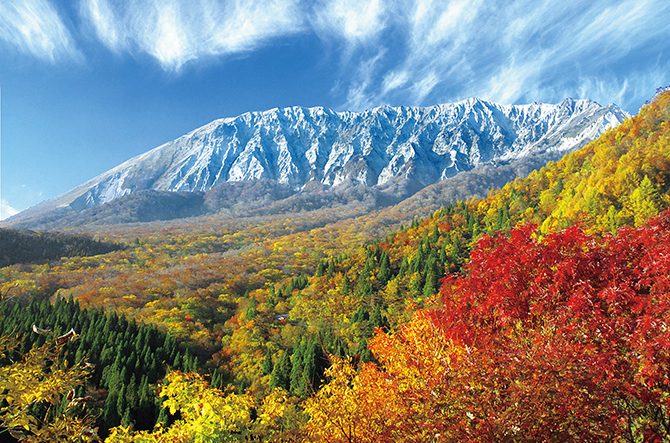 Kagikake-tōge (mountain pass/ridge), Tottori-ken (prefecture)

No.7 Shikoku (Shikoku is the smallest island in four main islands in Japan)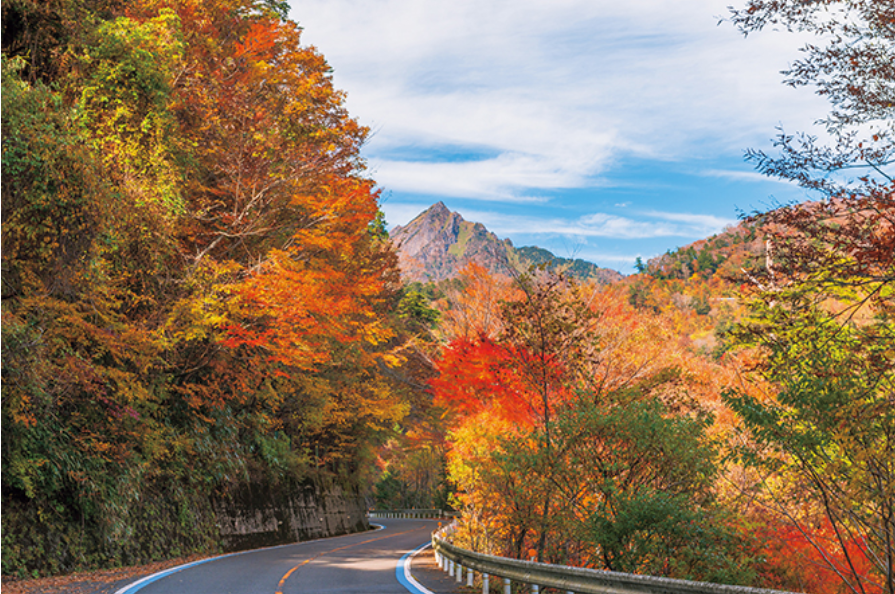 Ishizuchi Skyline, Ehime-ken (prefecture)

No.8 Kyūshū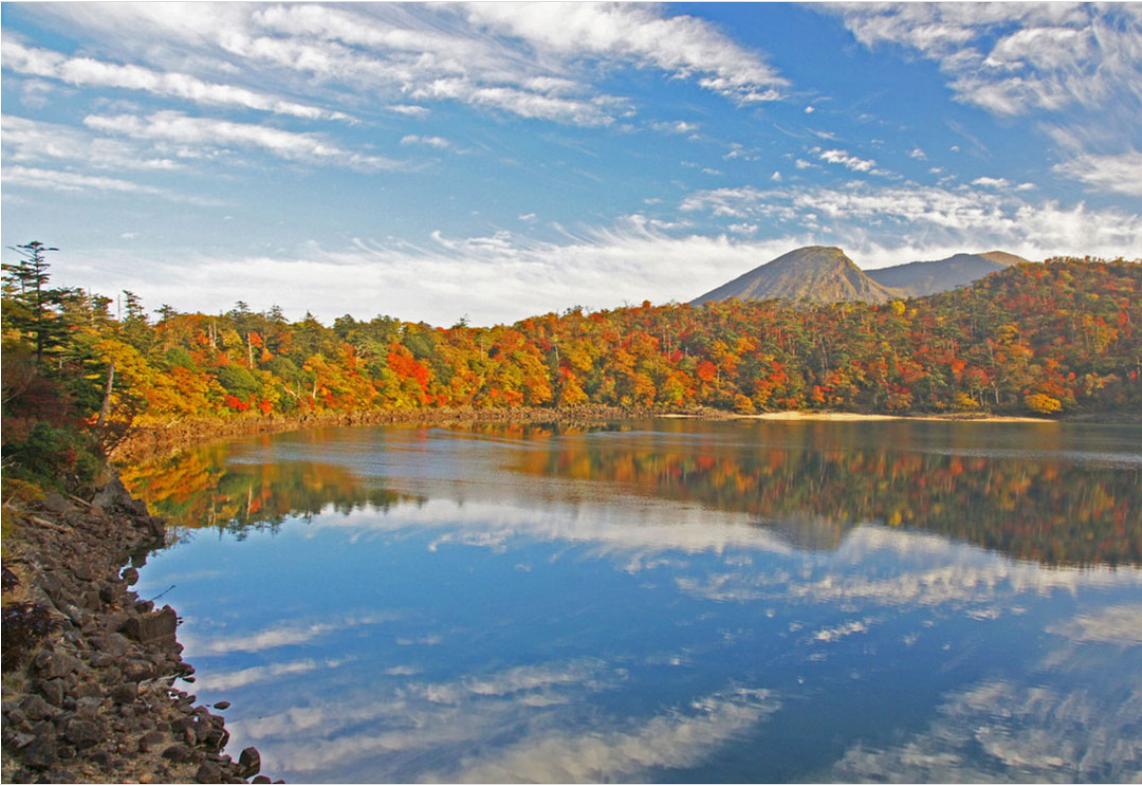 Ebino-kōgen (plateau), Miyazaki-ken (prefecture)

Well, I hope you can relax at heart and we have "Autumn leaves (Kōyō)" to be well-worth browsing, thanks