World's fastest computer Fugaku calculates and recommends that nonwoven fabric facial mask is best.
Hello how are you?   It's obvious that we are now in the middle of crucial moments of drastic surge of the coronavirus all over the world and this is becoming the common sight of people wearing masks no matter where you are.
I'd like to report about the facial masks which is now an indispensable wearer for day-to-day activities.
About Fugaku
Fugaku, developed by Japanese government-affiliated research institute Riken and other organizations, has been ranked as the fastest supercomputer in the world.
Fugaku supercomputer has retained its position as the world's fastest in terms of computing speed in a twice-yearly ranking by the U.S.-European TOP500 project after capturing the slot in June, its developer Riken research institute said Tuesday.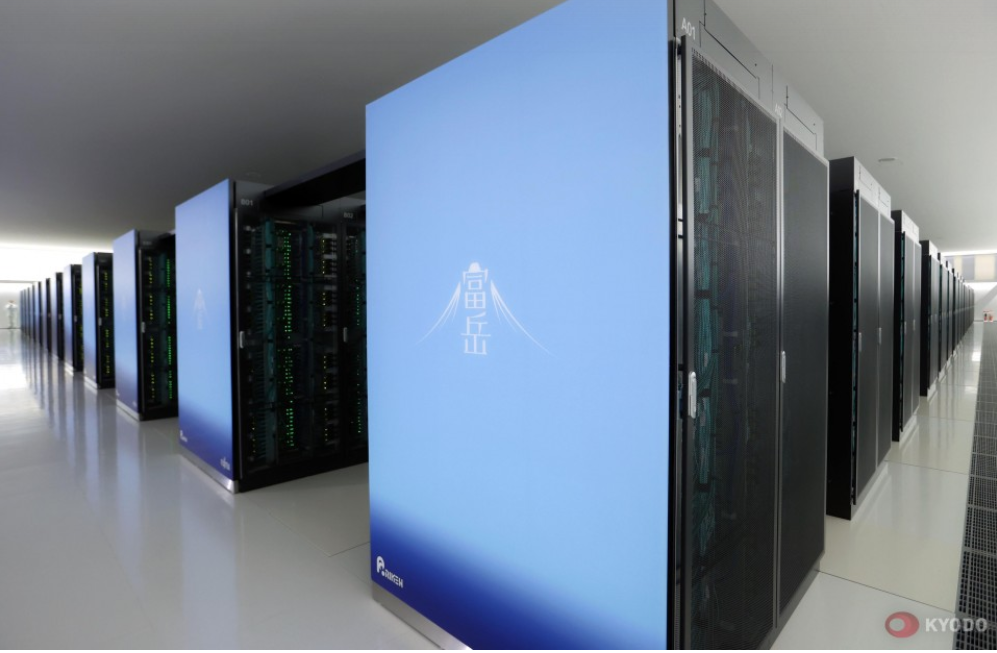 The Fugaku recently took the title of the world's fastest supercomputer
The supercomputer, named after an alternative word for Mt. Fuji, also took the top spot in three other categories measuring performance in computational methods for industrial use, artificial intelligence applications and big data analytics.
We have the blog "Fugaku, Japan's new supercomputer, ranked fastest in world" to be well-woth visiting, thanks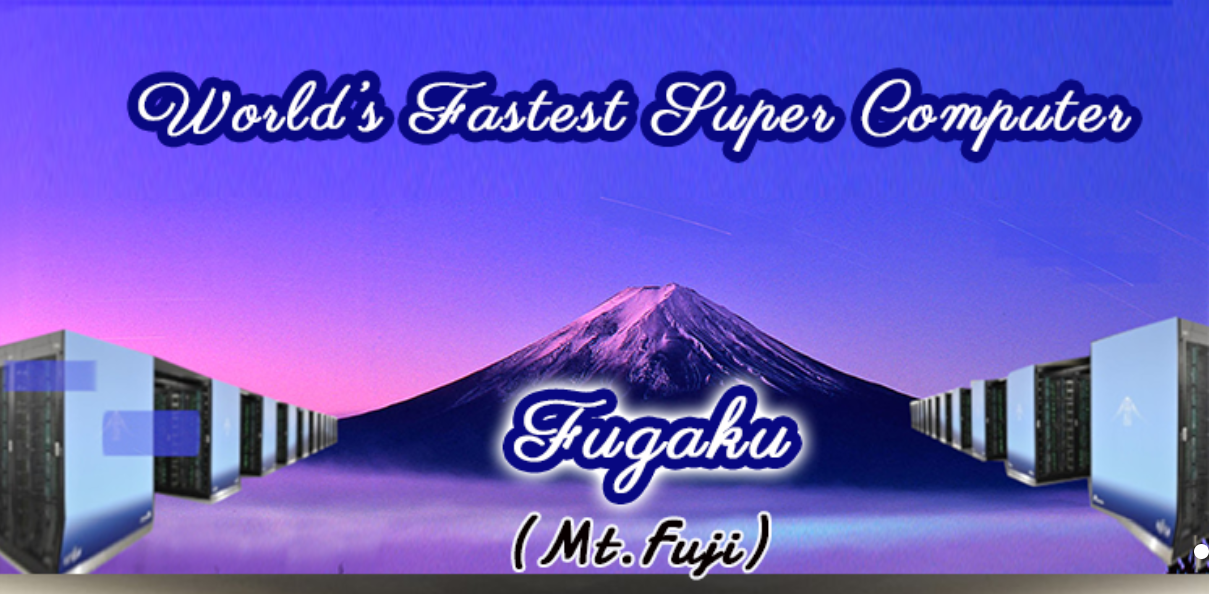 What's a nonwoven fabric facial mask?
Nonwoven fabrics are sheet structures that are bonded together by entangling the fibers mechanically, thermally, or chemically.
The benefits of nonwoven fabrics are that they can have a variety of functionalities depending on the materials used and how they are processed, the manufacturing process is shorter, and that their productivity is higher than the conventional woven fabrics.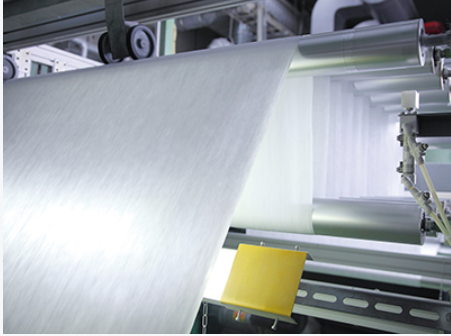 Today, nonwoven fabrics have a wide variety of applications, from medical and sanitary products, to clothing, construction material, agriculture and everyday items.
What's the benefit of nonwoven fabric facial mask, then?
Masks made of nonwoven fabric performed best in a Japanese supercomputer model of their ability to block virus-carrying respiratory droplets, but other types of masks also showed effectiveness.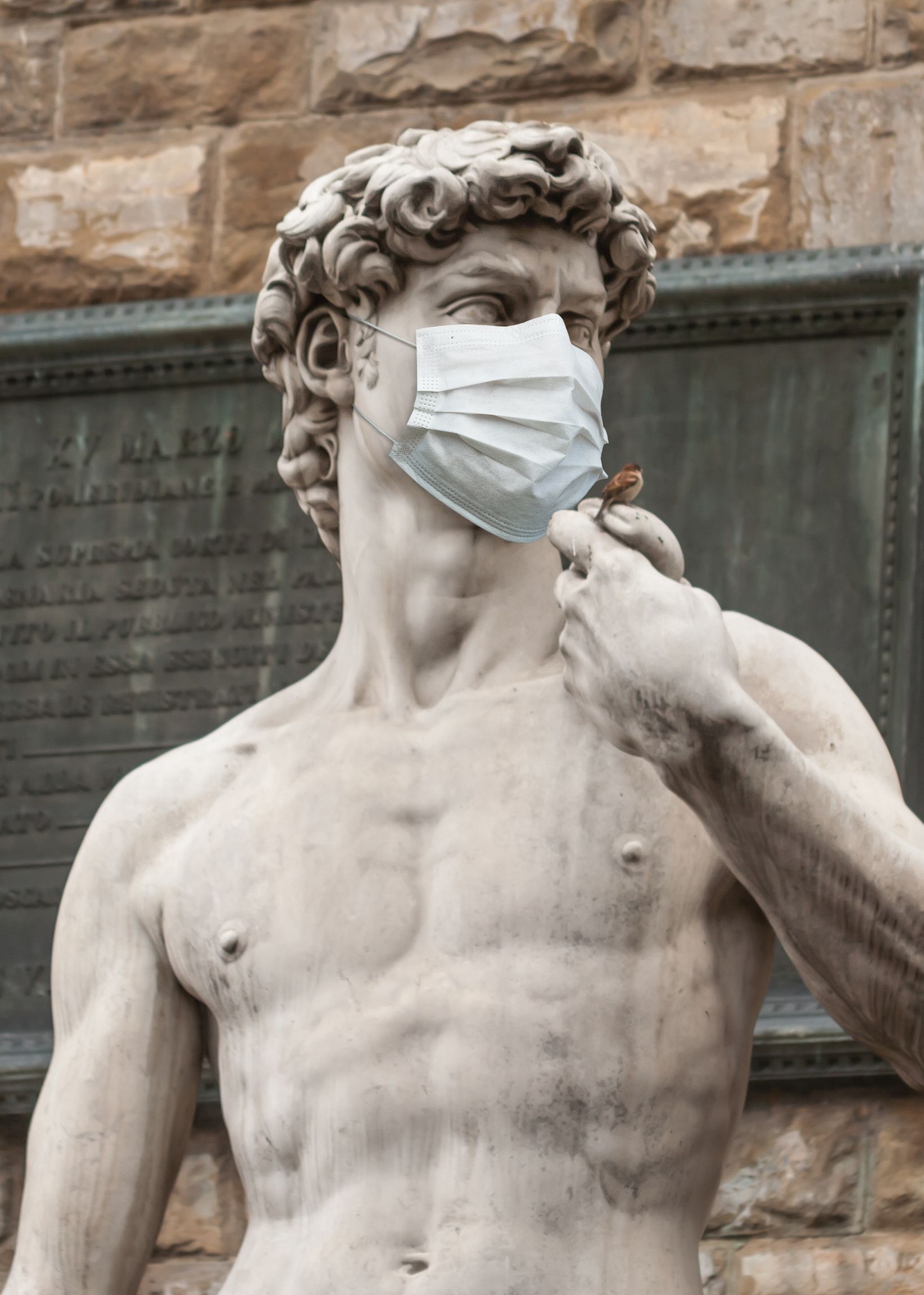 The Statue Of David in the Piazza della Signoria In Italy Wearing a Nonwoven Face Mask
Fugaku modeled the performance of polyester, cotton and nonwoven fabric masks in blocking spray from cough by the wearer.
But polyester and cotton masks allowed up to 40% of these droplets to pass through, as their fibers are spaced more widely than those of nonwoven fabric. One micron equals one millionth of a meter.
Supercomputer Fugaku
While nonwoven masks blocked nearly all droplets emitted in a cough, all three types stopped at least around 80% of spray, making them effective at slowing the spread of the coronavirus, the team behind the tests said.
"What is most dangerous is not wearing a mask" just because the weather is hot, said Makoto Tsubokura, a team leader at Riken's Center for Computational Science.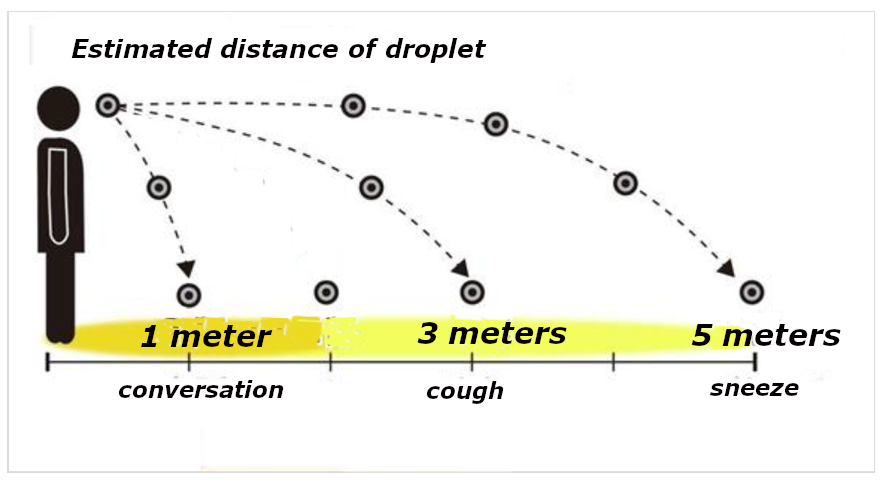 "It's important to wear a mask, even a less-effective cloth one."
The nonwoven masks did allow more than 10% of droplets measuring 20 microns or less in diameter to escape through gaps between the fabric and the face, the computer model showed.
The team also modeled the effectiveness of face shields in blocking a cough by the wearer. Though droplets of 50 microns or more stuck to the inner surface of the shield, those 20 microns or smaller were able to escape through gaps.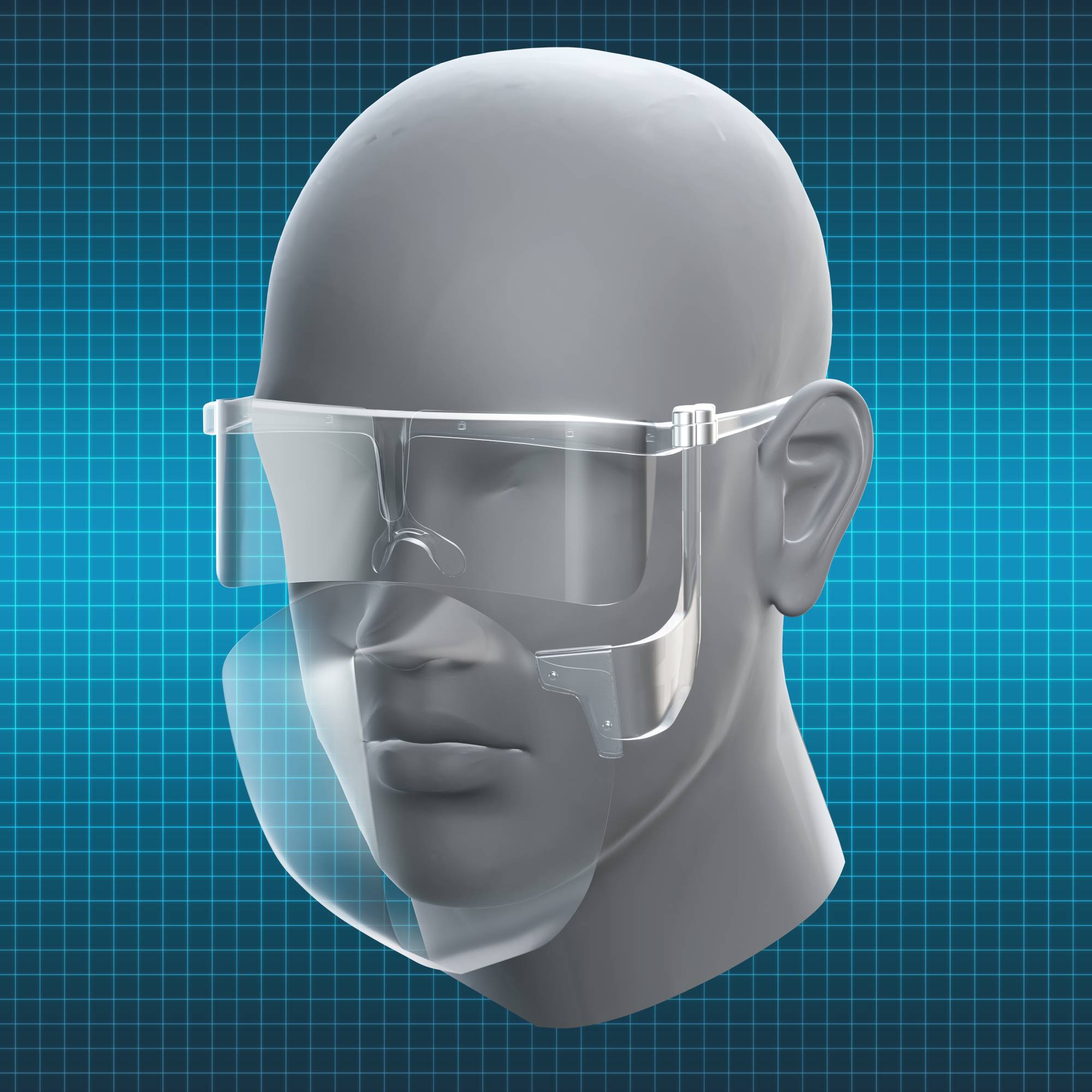 A computer illustration of a new face shield design by Toppan Printing Co. and Suntory Liquors Ltd. | COURTESY OF TOPPAN PRINTING CO.
In another simulation, Fugaku modeled the risk of a virus spreading through a 14,000-sq.-meter multipurpose auditorium with a seated audience of 2,000 people in Kawasaki, near Tokyo.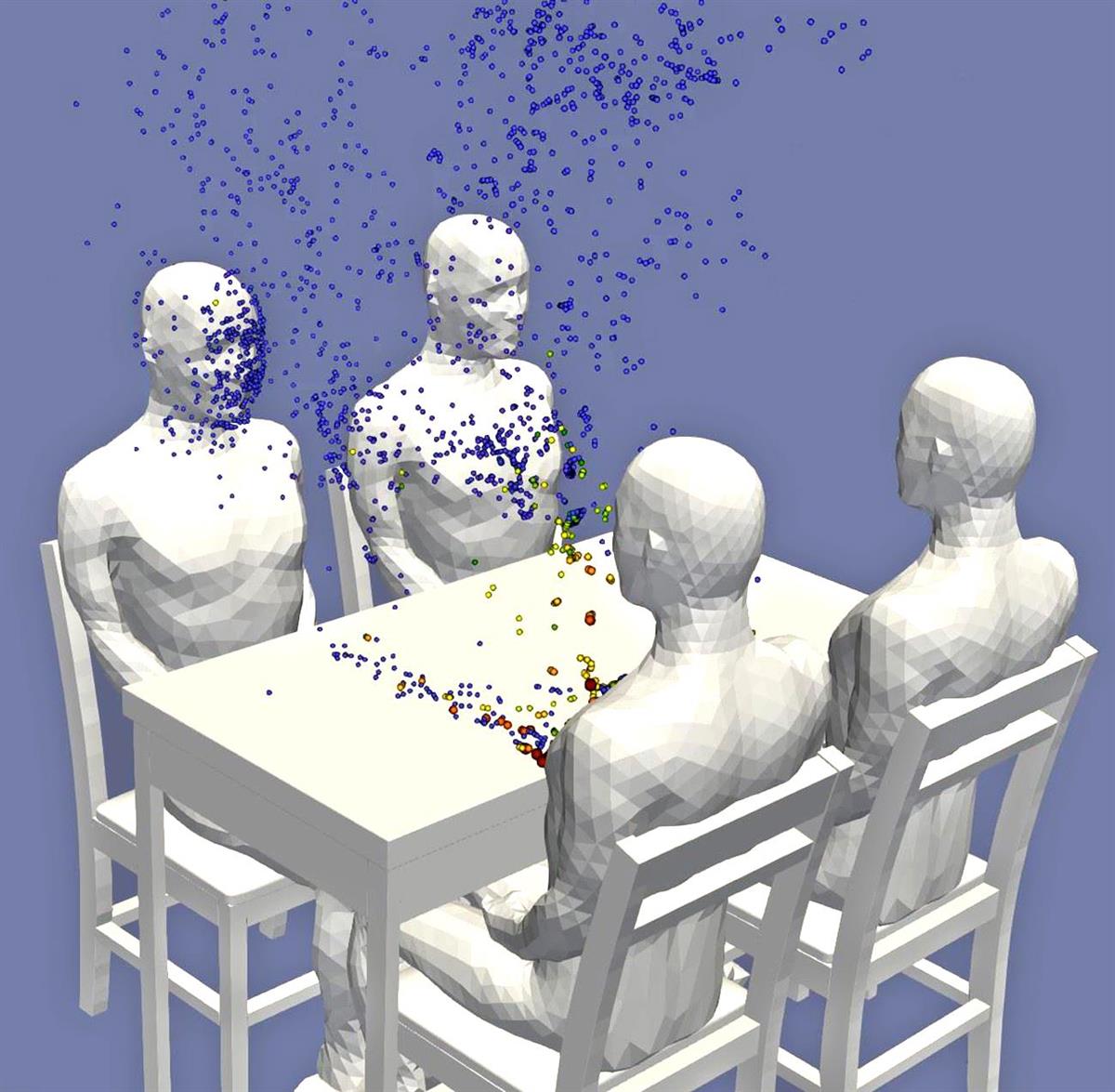 The hall is equipped with air conditioning below the seats. Assuming visitors wear masks and sit spaced apart, there is little risk of spread, the model showed.
"I think restrictions should gradually be loosened if we cut audience numbers by half, make sure everyone wears a mask and watch for outbreak clusters," Tsubokura said.
Supercomputer-developed face shields may offer lifeline for Japan's restaurant industry
Suntory Liquors noted that the restaurant industry has been impacted severely by the coronavirus since March.
Although the overall industry has seen some recovery in sales since July due to a rise in takeout orders at fast food restaurants, izakaya and other restaurants that mainly serve alcoholic beverages and snacks after work hours have been battered most severely, with sales hovering around only 40% of levels a year earlier despite a modest rebound since the spring.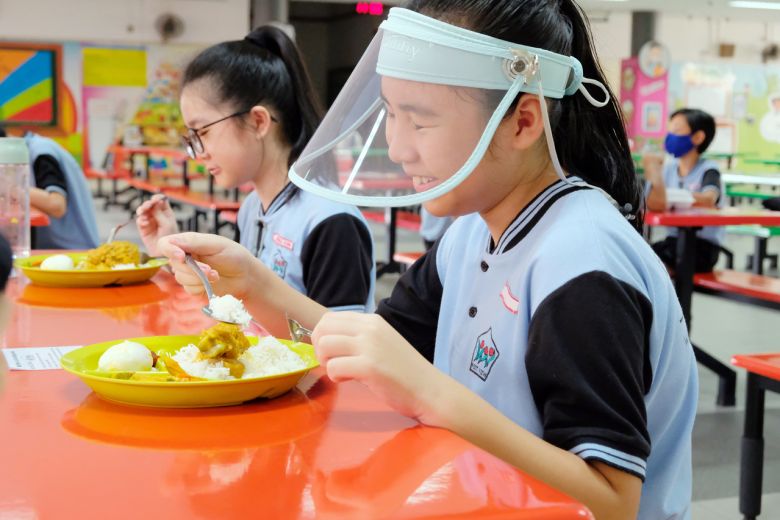 The face shield is made of a transparent thermoplastic material and its mouth covering can be easily moved to the side so that people can eat while wearing it.
The product, which also protects the eyes, is now being tested at several restaurants in the Tokyo area.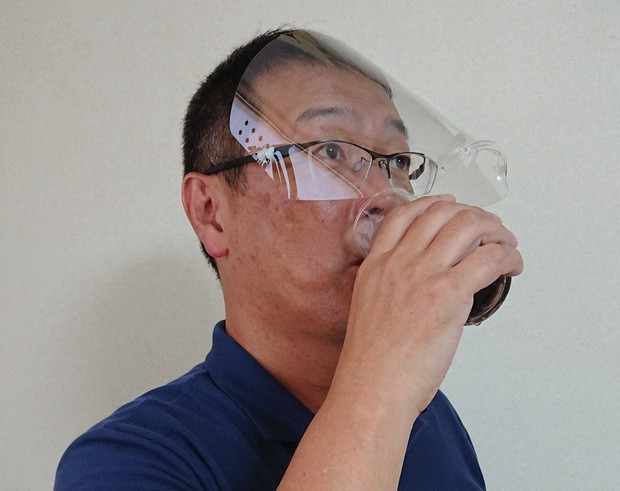 Using the Fugaku, a consortium of Japanese researchers has developed a wrap-around face shield that can more effectively block airborne droplets and reduce exposure to the coronavirus for diners at pubs and restaurants.
The team also modeled the effectiveness of face shields in blocking a cough by the wearer. Though droplets of 50 microns or more stuck to the inner surface of the shield, those 20 microns or smaller were able to escape through gaps.With many restaurants struggling to make ends meet as customers stay away over concerns of infection.
Toppan Printing Co. and Suntory Liquors Ltd. launched an initiative to develop an effective face shield that could be worn while dining out.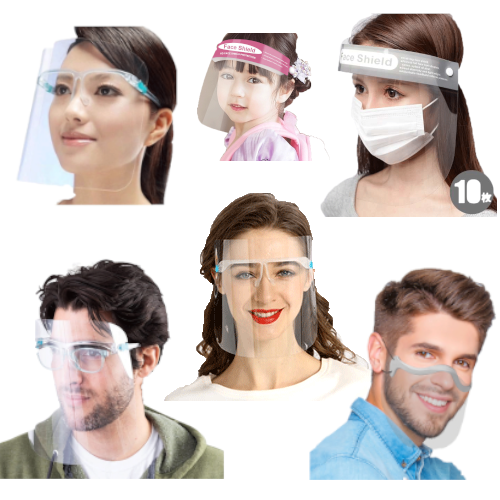 The computer simulation has found that a typical face shield that covers only the mouth would block only about 30% of oral droplets from spreading through the air.
After studying various options using the supercomputer, the team has confirmed that the chosen design can block about 70% of droplets with a bowl-shaped design that covers a wider area from the chin to the nose.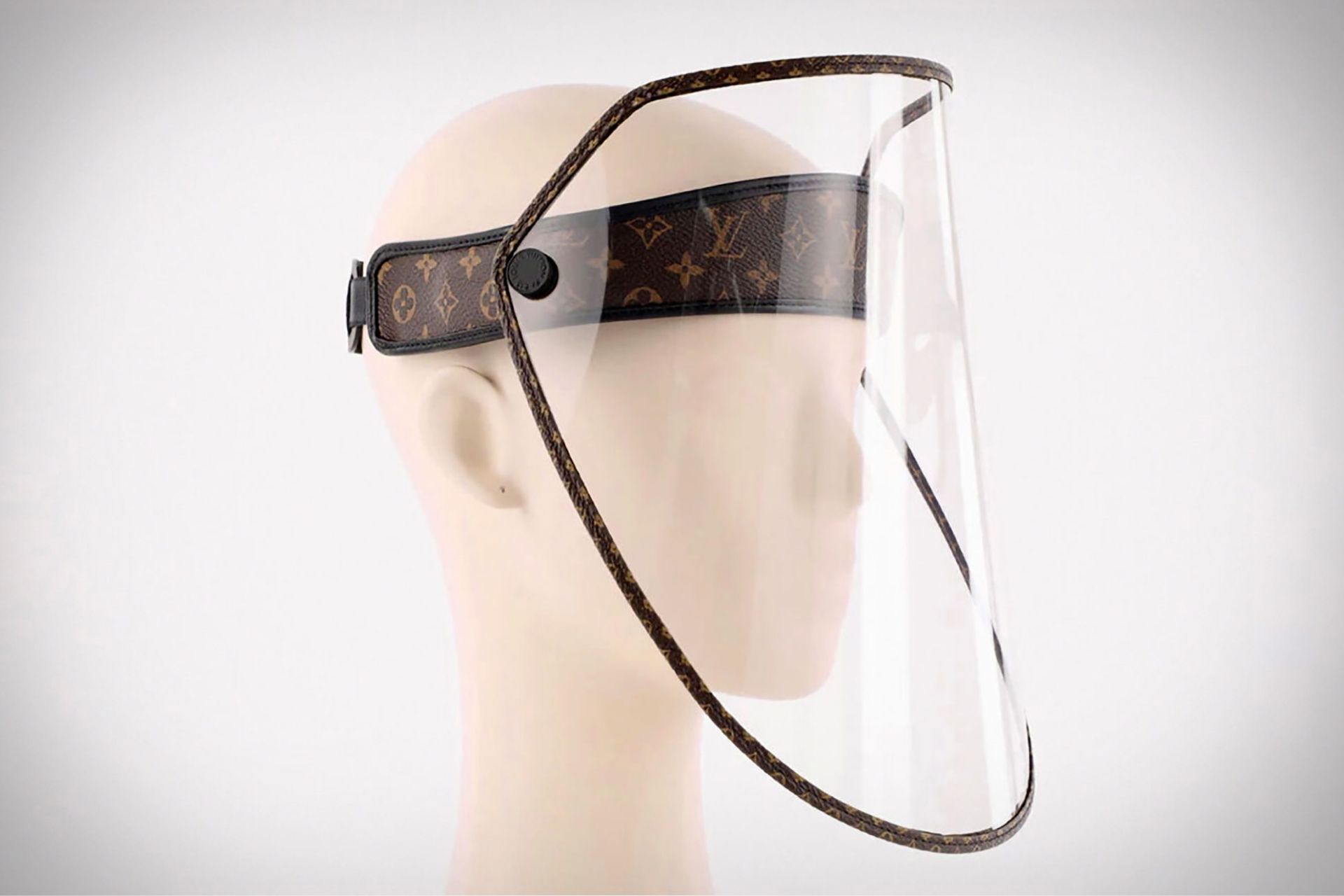 The consortium said it hopes that sales of the face shield will begin in time for December bōnenkai (traditional year-end drinking parties).
"By making it possible for everyone to produce and use it, we're hoping that it can be disseminated rapidly in Japan to reduce the risk of infection," Suntory Liquors President Kenji Yamada said at a news conference Tuesday. "I hope that this could serve as a catalyst to revitalize the restaurant industry."
Singing, eating and drinking sprays 14 times more droplets than speech
An experiment is conducted in Toyohashi, Aichi Prefecture, in September to measure the number of droplets emitted from a person's mouth while singing. | TOYOHASHI UNIVERSITY OF TECHNOLOGY / VIA KYODO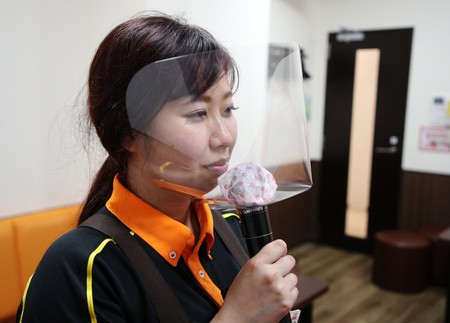 People release 14 times more respiratory droplets when singing at karaoke while at the same time eating and drinking than in normal conversation, a study by Akiyoshi Iida, a professor at Toyohashi University of Technology, has found.
In the study, the amount of droplets emitted from a person's mouth was measured by counting the average number of spots per square centimeter that appeared on water-sensitive paper attached to the inside of a mouth shield.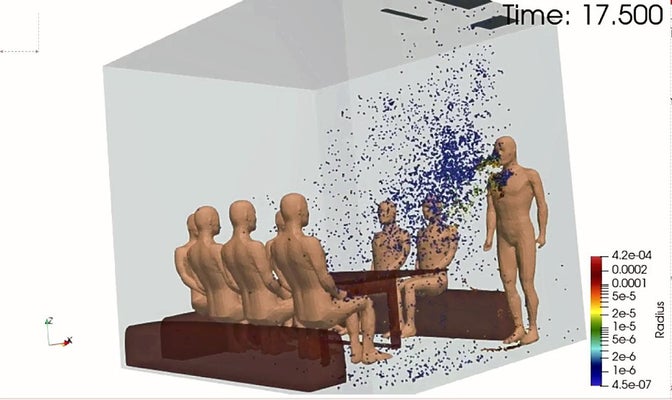 The amount of droplets generated when people sang loudly at 80 to 90 decibels for 15 seconds while eating and drinking was 14 times the amount produced when they talked normally at 60 to 70 decibels for 25 seconds.
When there was no eating or drinking, the number of droplets when singing normally and loudly was four and 11 times more than those counted during normal conversation, respectively.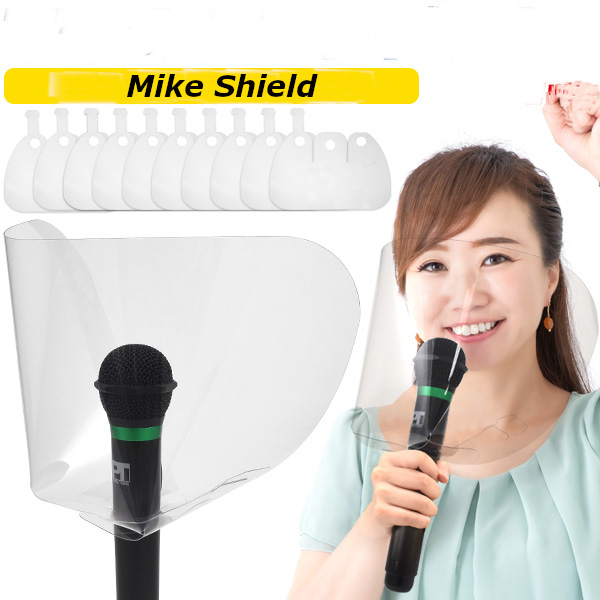 The number when people talked loudly was nine times more than during normal conversation, and when speaking while eating and drinking it was twice as much in normal conversation.
"We hope to use the data for analysis using the Fugaku supercomputer to support the compilation of measures against the novel coronavirus," Iida said.
As you sow, so you reap / well‐deserved punishment
It is bad for people to be infected with the new coronavirus.
Asako Miura, a professor at Osaka University, and other psychologists' research group summarized the survey results that the percentage of people who thought so was higher in Japan than in the United States, the United Kingdom and other countries from March to April.
It is possible that this awareness may be related to the criticism and discrimination of infected people in the country.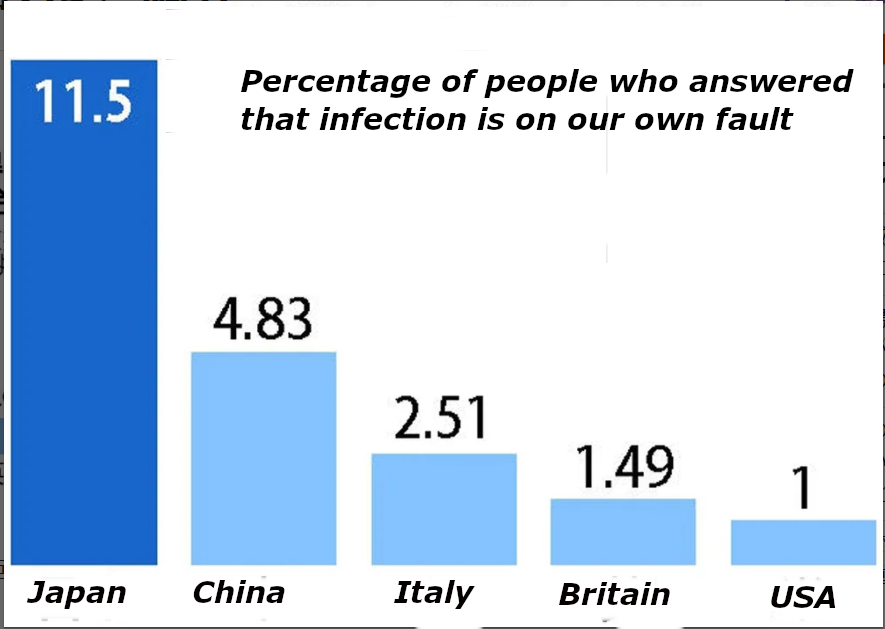 From March to April, a group of Professor Miura and others responded via the Internet to about 400 to 500 people each in five countries: Japan, the United States, the United Kingdom, Italy, and China.
In response to the question, "Do you think the infected person is self-employed?", We asked the degree of pros and cons from "I don't think at all" to "I think very much" in 6 stages.
As a result, 1% of the United States, 1.49% of the United Kingdom, and 2.51% of Italy chose one of the three answers, "I think so", "Slightly–", and "Very–". , China was 4.83%.
In contrast, Japan had the highest rate at 11.5%.
On the contrary, the percentage of those who answered "I don't think at all" was in the 60-70% range in the other four countries, but 29.25% in Japan.
Professor Miura said, "In Japan, there is a strong tendency for people who should have been" victims "to be blamed excessively, not just for Corona.
There is also a possibility that this awareness has led to the idea that infection is the responsibility of the individual.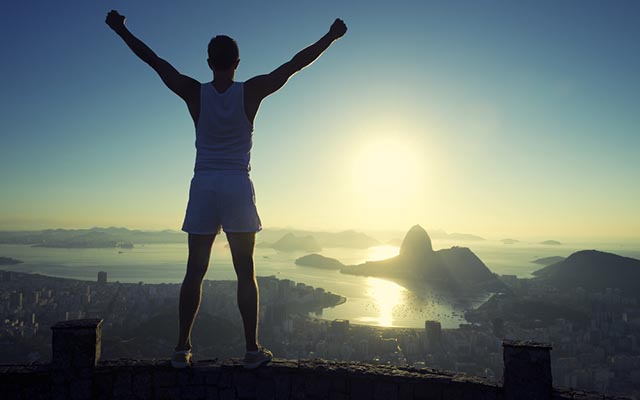 After suffering, the bright sun rises
Here's a good example of "As you sow, so you reap / well‐deserved punishment",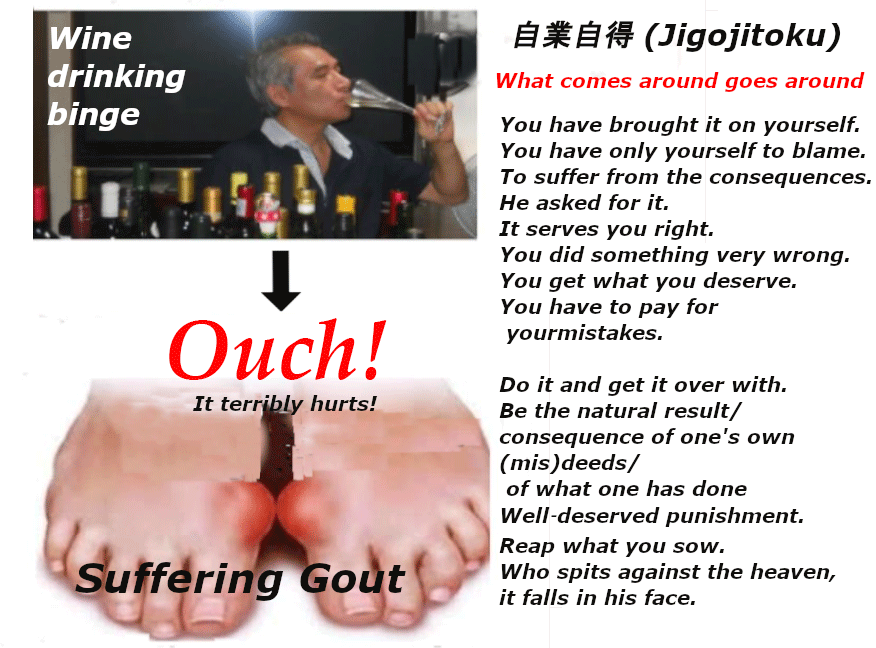 I'm pleased to inform you that Fugaku has been studying the vaccine development since April, 2020
In April 2020, RIKEN will collaborate with the Ministry of Education, Culture, Sports, Science and Technology to provide the computational resources of the supercomputer "Fugaku" for research and development that contributes to countermeasures against the new coronavirus.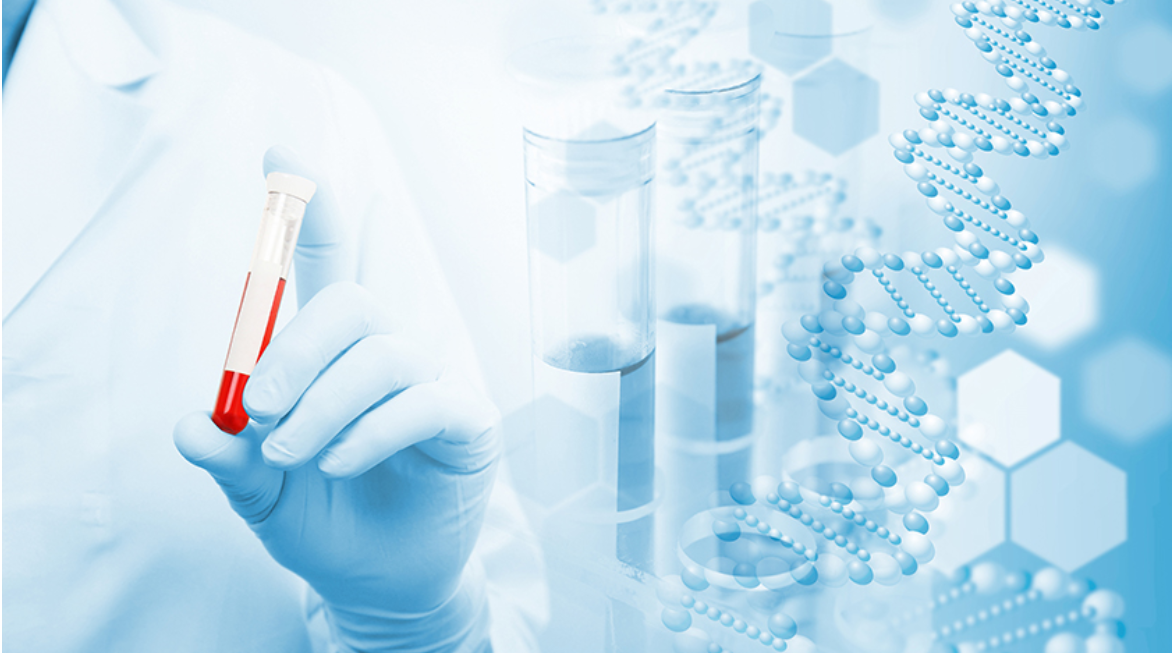 RIKEN provides technical support for R & D implementation issues decided by the Ministry of Education, Culture, Sports, Science and Technology. Research topics include elucidating the properties of the new coronavirus, searching for potential therapeutic agents, and clarifying the spread of infection and socio-economic effects.
We hope that we will succeed in developing the vaccine as soon as possible and that the day will come when people all over the world can feel at ease, thanks