Hello how are you?  I'd like to ask you if you remember such a horrible incident in which an arsonist set fire to an anime building last July, killing 36 anime producers?
On September 18, 2020, the first animation "Violet Evergarden The Movie" after the horrifying fire was released by Kyoto Animation Co. Studio.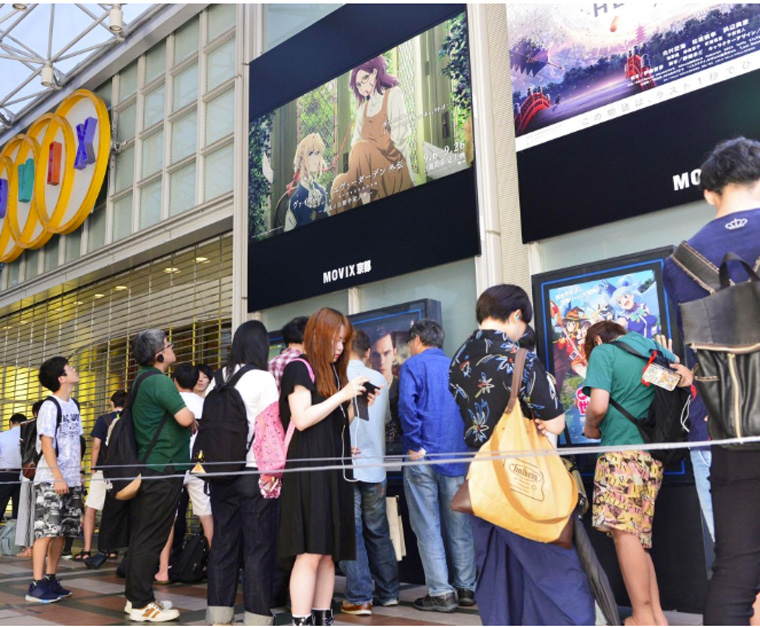 Many fans attended the film's screening at a movie theater in Kyoto City, beginning with the first showing at 9 a.m.
Kyoto Animation Co., Ltd. , abbreviated KyoAni, is a Japanese animation studio and light novel publisher located in Uji, Kyoto Prefecture.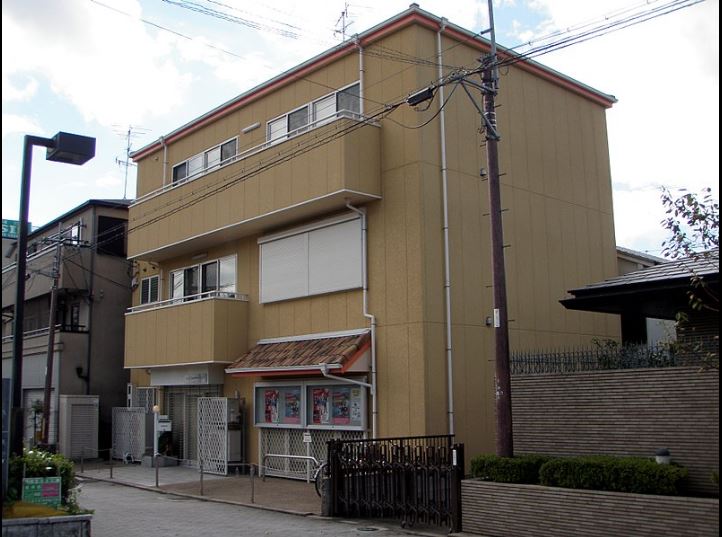 KyoAni, head office in Uji, Kyoto
It was founded in 1981 by Yoko and Hideaki Hatta, and has produced anime works including "The Melancholy of Haruhi Suzumiya (2006), Clannad (2007), K-On! (2009), Free! (2013), Sound! Euphonium (2015), and A Silent Voice (2016)".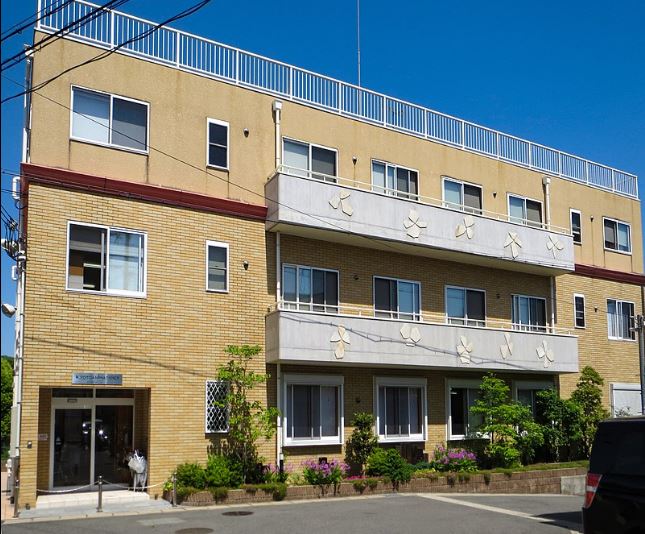 Kyoto Animation first studio in Fushimi-ku, Kyoto, prior to the 2019 arson
Kyoto Animation arson attack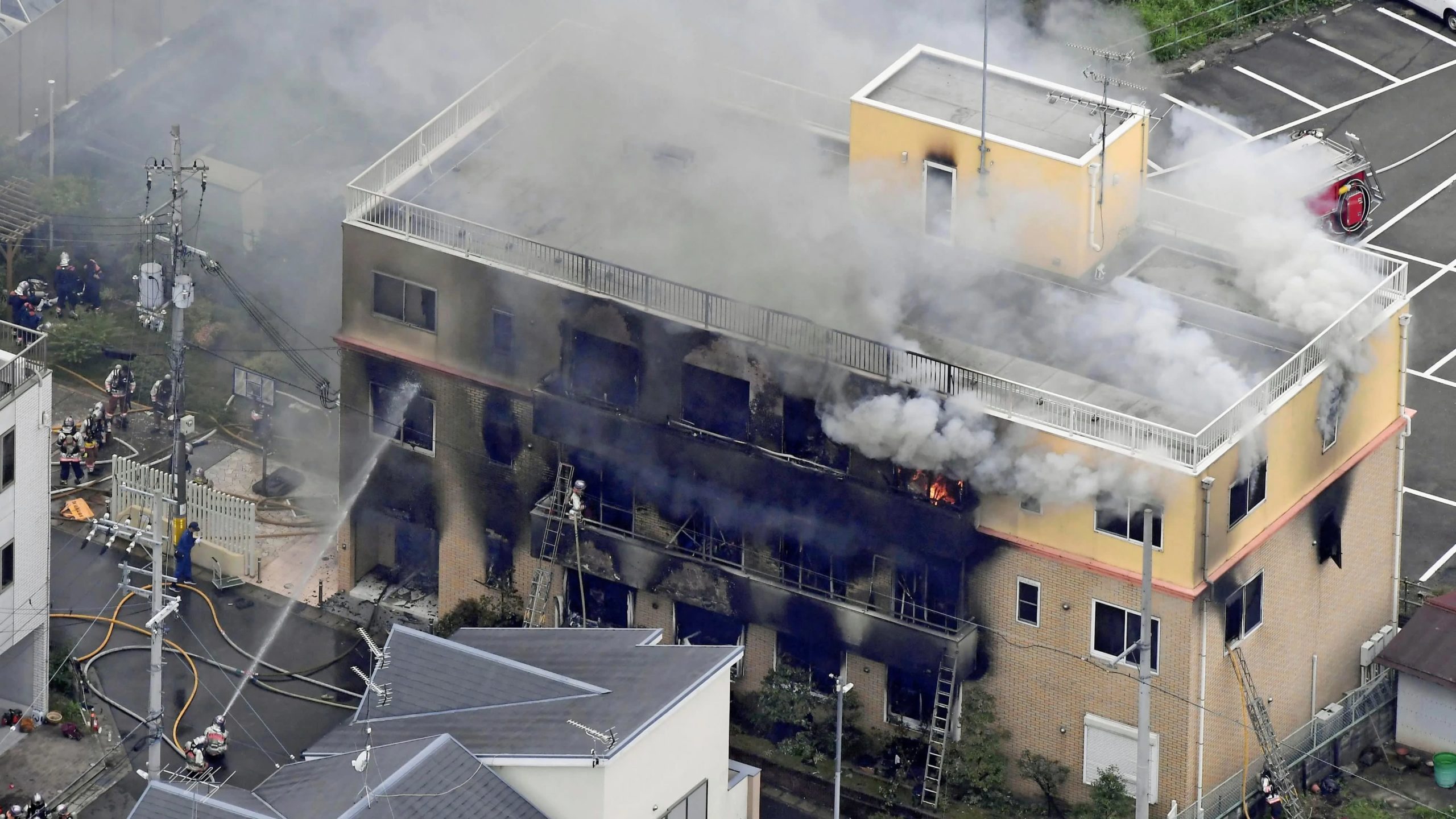 A 41-year-old man started a fire at a Kyoto animation studio after spraying a flammable liquid Thursday morning.
Shortly after 10:30 AM JST on July 18, 2019, a fire broke out at Kyoto Animation's first studio, reportedly caused by 41-year-old Shinji Aoba pouring gasoline inside the building; he later admitted to committing the arson.
Of the 70 people inside the building at the time, 36 people were killed, and 34 others (including the suspect) were injured in varying degrees.
It is one of the deadliest massacres in Japan since the end of World War II and the deadliest building fire in Japan since the 2001 Myojo 56 building fire.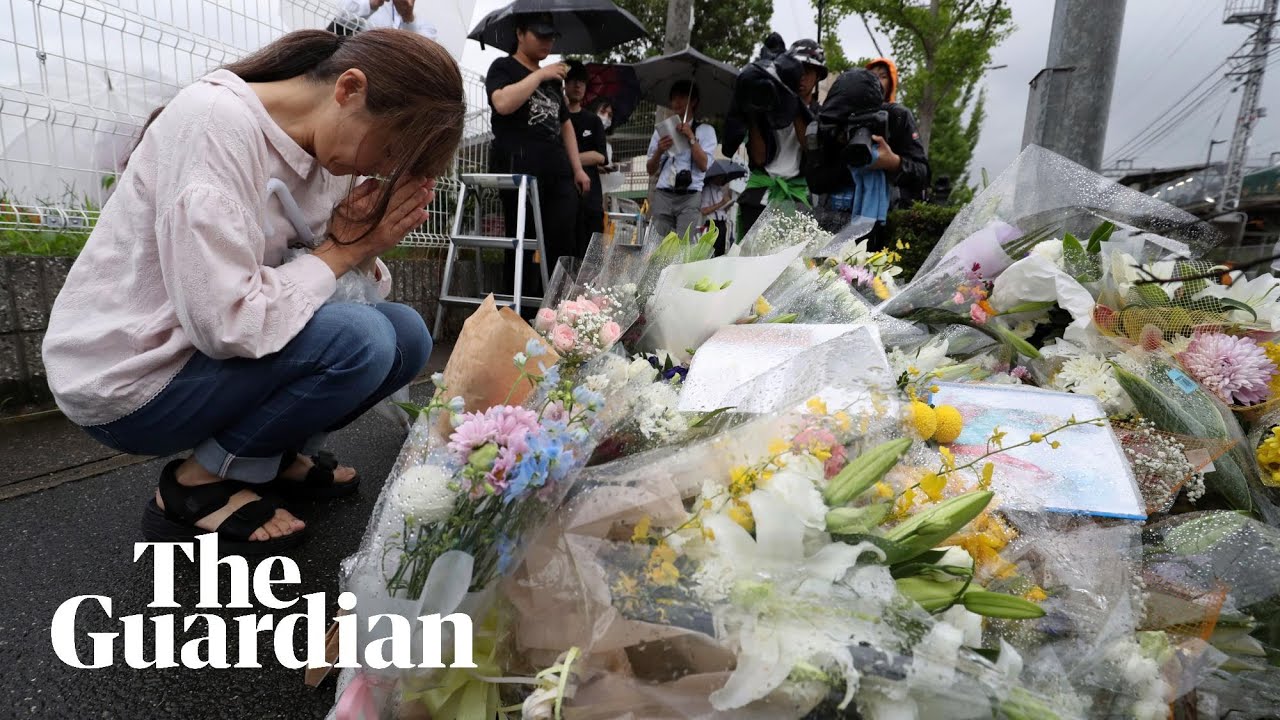 Mourners pay tribute to victims of the Kyoto Animation studio fire
The suspect Shinji Aoba, who did not work for the studio, entered the front door and doused the area and several employees with gasoline before igniting it.
After setting himself on fire while lighting the gasoline, the suspect attempted to flee, but was apprehended by police about 100 metres (330 ft) from the building.
Witnesses stated they heard him accusing the studio of plagiarism. The police arrested Aoba on suspicion of murder and other offenses on 27 May 2020, after awaiting his recovery from life-threatening burns for more than ten months.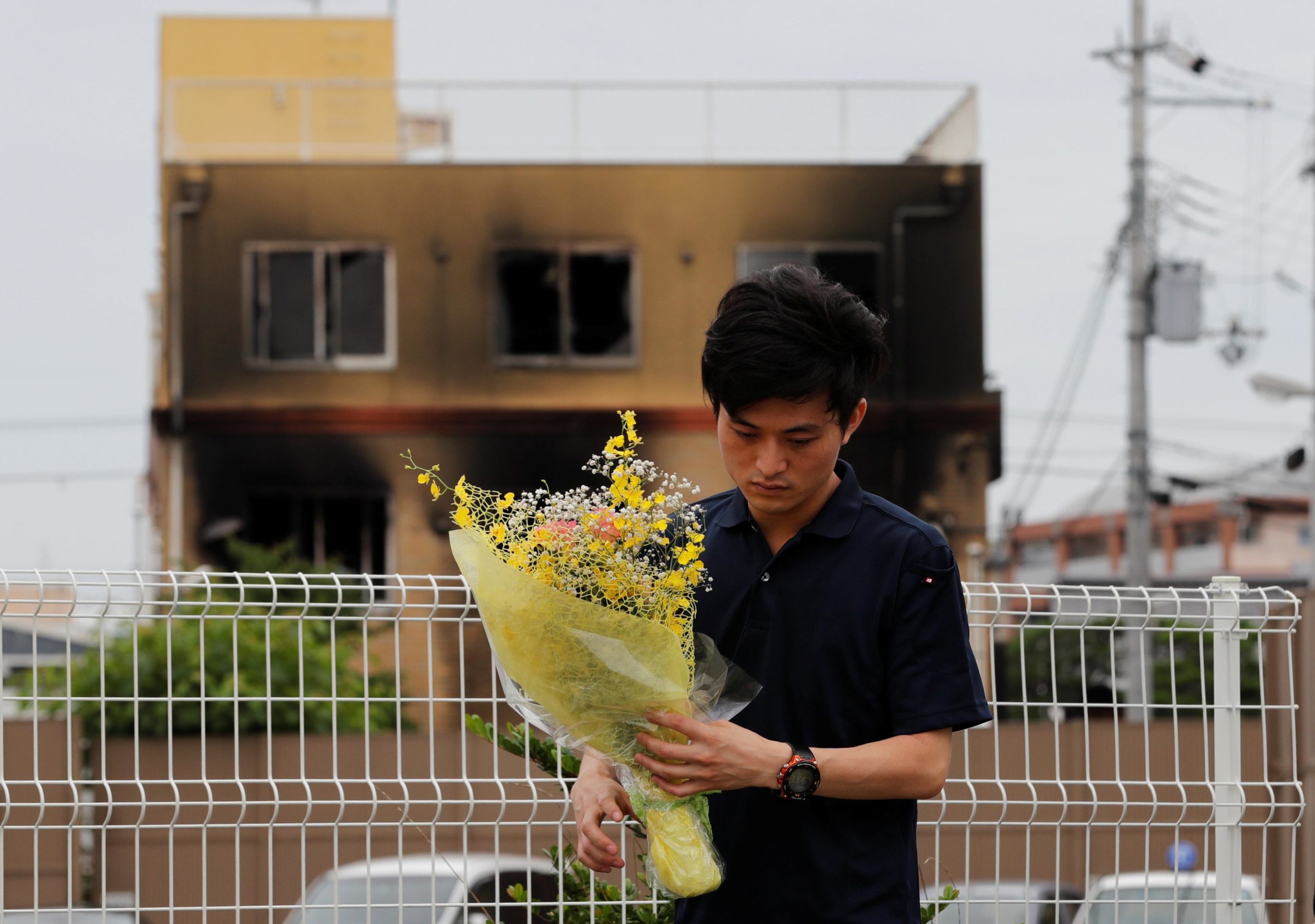 KyoAni aftermath: A man carries a bouquet of flowers as he prays for victims in front of the torched Kyoto Animation building in Kyoto
In addition to condolences and messages of support from world and national leaders, fans and businesses raised over ¥3.3 billion in Japan and over US$2.3 million internationally to help the studio and its employees recover.
As a result of the incident, some works and collaborations by the studio were delayed, and several events were cancelled or suspended.
What's Violet Evergarden?
Violet Evergarden is a Japanese light novel series written by Kana Akatsuki and illustrated by Akiko Takase.
It won the grand prize in the fifth Kyoto Animation Award's novel category in 2014, the first ever work to win a grand prize in any of the three categories (novel, scenario, and manga).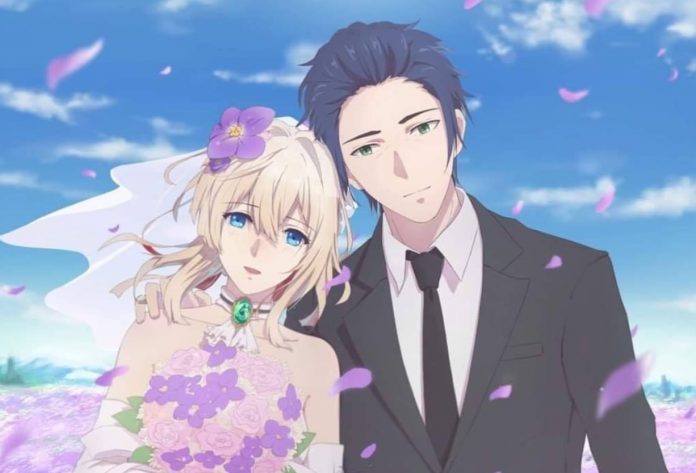 Kyoto Animation published the first light novel on December 25, 2015, under their KA Esuma Bunko imprint.
A 13-episode anime television series adaptation by Kyoto Animation aired between January and April 2018 with several advance screenings taking place in 2017.
The series was awarded Best Animation at the 2019 Crunchyroll Anime Awards.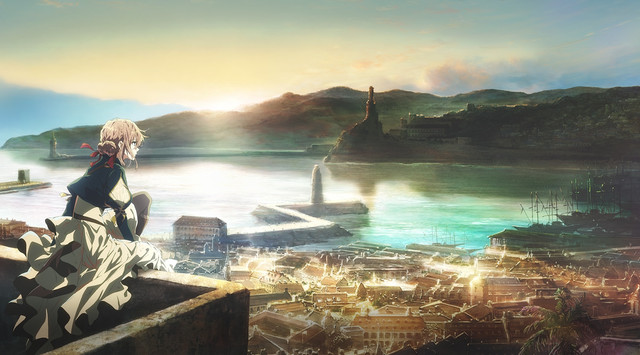 An original video animation episode was released in July 2018, and a spin-off film premiered in Japan in September 2019.
Another anime film was originally scheduled to premiere on April 24, 2020, but it was later delayed to September 18, 2020, due to the COVID-19 pandemic.
Let's see the rough content of the movie narrated in English.
Finally, we have "Animation or Anime from Japan", "Anime film 'Mirai' wins Annie Awards", and ""Kimetsu no Yaiba" Let's be refleshed with fantacy Manga, Anime "Demon Slayer" from anxiety of Coronavirus" are all animes to be well-worth browsing, thanks