Hi how are you?  what's new with you?  To heal our fatigued spirit, watch the awesome Nemophila and listen to the Nemophila band that shakes the soul!
That's because major cities went quiet following state of emergency declaration yesterday (on April 7,2020), we have to stay home requested by the government to prevent more widespread infection.
In these stressful times, the yearning to get close to nature can be pretty strong, especially for those living in Japan's crowded cities like Tokyo, Osaka and so on.
So let's enjoy one of state-run parks, "Hitachi Seaside Park" where we could appreciate heartily beautiful flower of nemophila and female band music of nemophila.
What's nemophila?
Nemophila is a genus of annual herbaceous plants (family Hydrophyllaceae) native to western North America.
Nemophila also is a plant of this genus, especially baby-blue-eyes, N. insignis, having cup-shaped blue flowers with a white centre, or a cultivated variety of this.
Therefore, the English name is "Baby Blue Eyes", which is supposed to come from the fact that you can see that it was taken from the adorable flower appearance.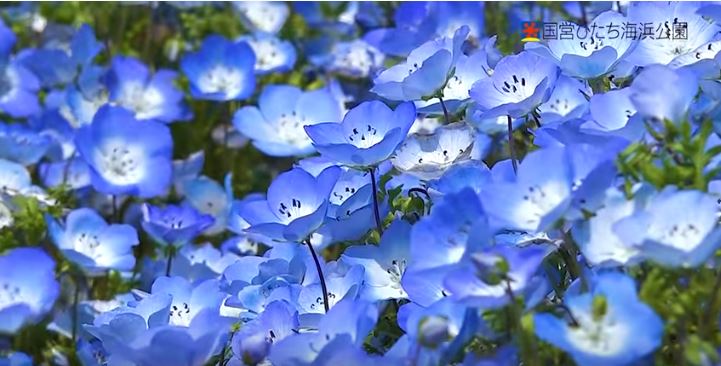 Its origin is early 19th century; earliest use found in Thomas Nuttall (1786–1859), botanist, from scientific Latin Nemophila from ancient Greek.
And the name of "Nemophila" is a portmanteau word of the Greek words "Nemos (a clump of trees)" and "Fiore (love)", and comes from the distribution around the forest.
The flowering forecast will change depending on the weather in the future, but it is expected that the best time to see it will be around April 12.
The peak season is usually about one week to 10 days.
At present, however
We have to be sorry for you that the park this year has been closed since April 2 due to the coronavirus and not known the day when it will be open again.
Hence let's enjoy the wonderful nemophila with video herewith at home,
What's Hitachi Seaside Park?
At a first glance of Hitachi Seaside Park, surprised to see that it looks like a small type of "The Gardens of Versailles" in France.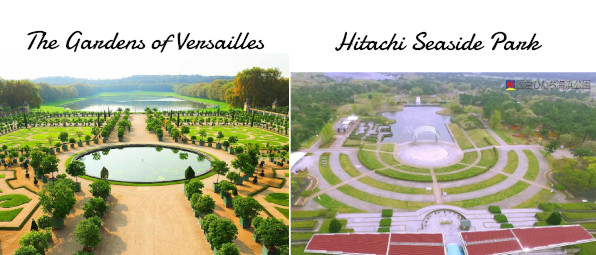 Located in the area facing the Pacific Ocean in the city of Hitachinaka, Hitachi Seaside Park offers beautiful flowers in its well-kept which attract lots of visitors, large gardens throughout the year.
So let's enjoy various pleasing flowers season by season.
In Spring,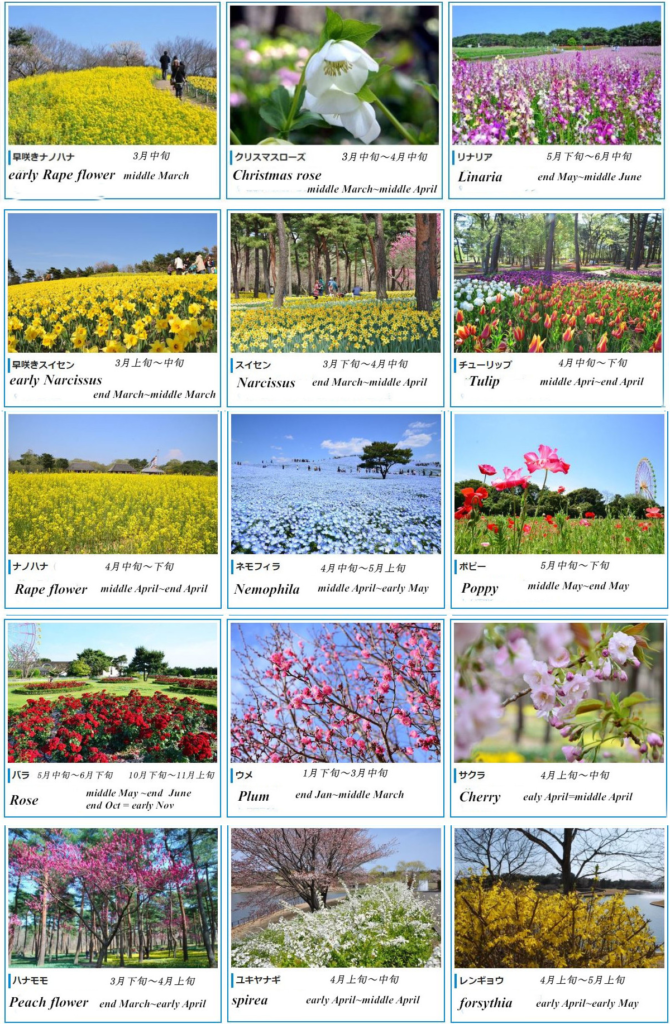 In Summer


In Autumn


In Winter


The Pleasure Garden, which features over 25 rides and attractions, includes a Ferris Wheel sitting 100m above sea level and offering outstanding views.
Other destinations that allow you to enjoy nature include the Rinkan Athletic Grounds, Barbecue Zone, and Cycling Course.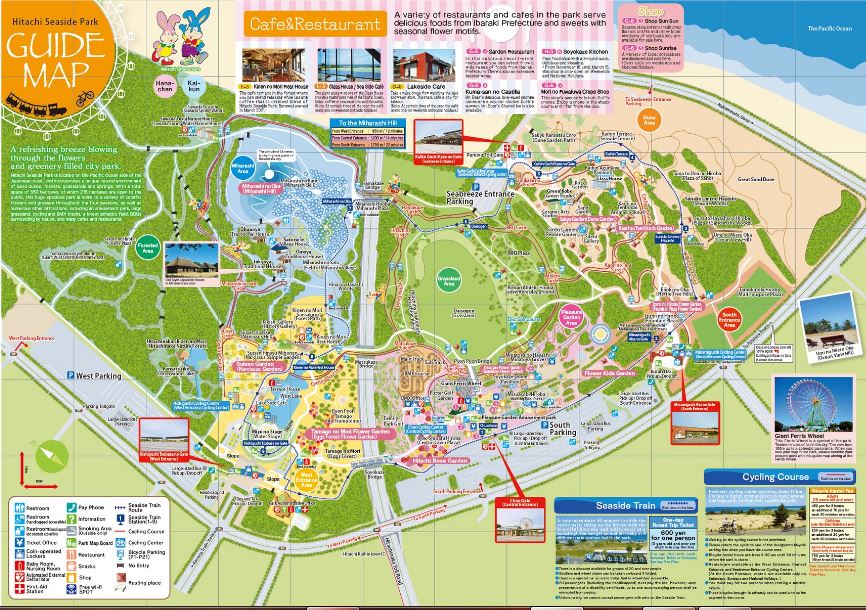 Access: The nearest railway station is Ajigaura Station on the Minato Line of the Hitachinaka Seaside Railway (via Katsuta Station on the JR Joban Line)
Who's female band "Nemophila"?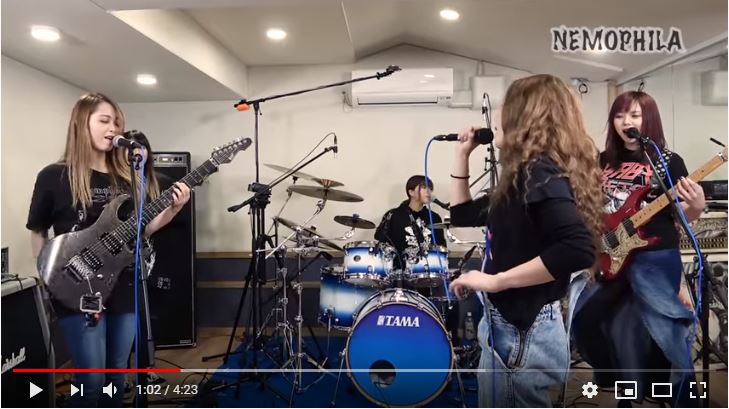 August 22, 2019 Live activity started as "mayu session".
Performed the first live as NEMOPHILA at "METAL WEEKEND 2019" held at Zepp DiverCity on September 14 & 15 of the same year and worked on the opening of LOUDNESS, HAMMERFALL, etc.
After that, live activities were performed vigorously mainly in Tokyo to increase the number of spectators, and when the 1st one-man live at Shibuya REX was announced on February 29, 2020, tickets were sold out even before the release of the sound source.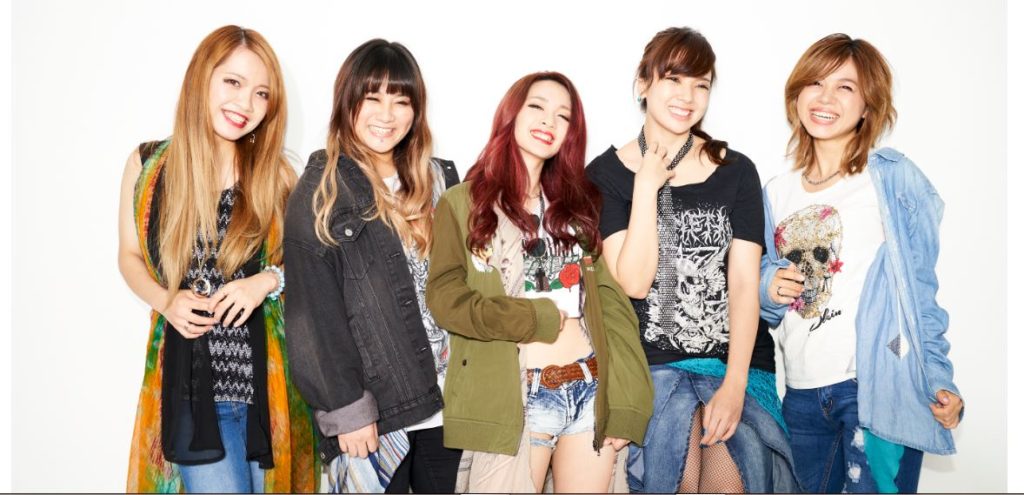 In response to requests from fans, recording has begun in a hurry, and the first three-track CD (limited to venues and mail order) was released on February 29 at the 1st one-man live at Shibuya REX.
Shall we enjoy live music with good tempo sung by female band "Nemophila"!
In the end, shall we relax again seeing awesome light-up kochia!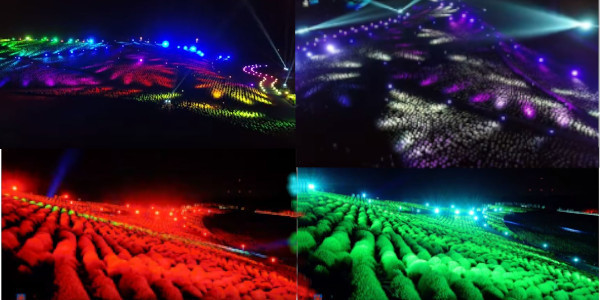 Finally, we recommend to browse "Must-see spot Kanazawa", thanks