Hi Messrs. & Mses. Japanophiles. how's life treating you? The outbreak of novel coronavirus is now prevalent almost all over the world, and that has significantly affected various fields including sports today.
Tokyo Marathon organizers decided to bar members of the public this year due to concerns over the new coronavirus and allowed only top runners to participate.
The race is one of the qualifiers for the Tokyo Olympics.
The race was limited to only elite runners this year amid the ongoing COVID-19 outbreak.
This resulted in not only far fewer runners, but also fewer spectators.
For local fans, the battle between elite Japanese marathoners for the final Olympic spot was the biggest attraction of the day.
The race began in near-ideal conditions with a temperature of 11.7 degrees Celsius.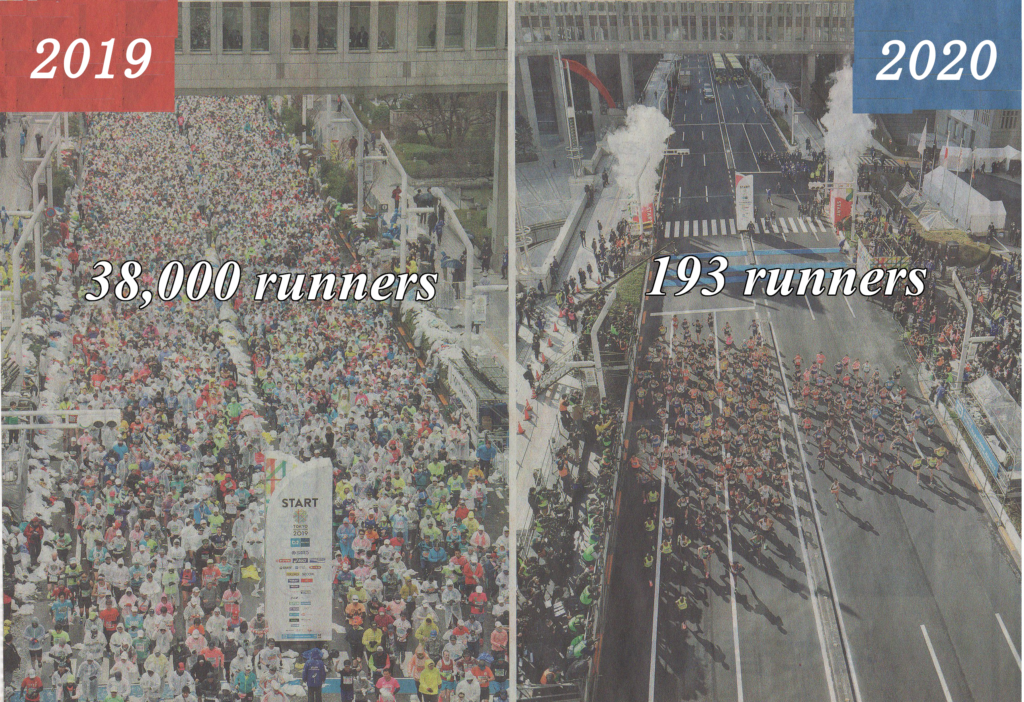 In Tokyo, Sunday's staging of the annual marathon, which last year saw close to 38,000 amateur participants, was scaled back to just a few hundred professional athletes.
With the public strongly discouraged from lining the route. In past years the event attracted more than 1 million roadside spectators.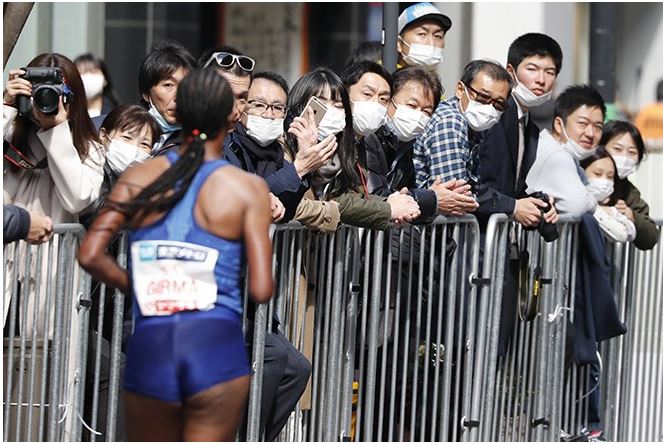 Spectators wearing masks watch a runner at the Tokyo Marathon in Tokyo on March 1
"If the Olympics look like this, it's going to be a sad sight," said 68-year-old shoemaker, one of the fistful of spectators cheering on the runners in the downtown area of Asakusa.
The Olympic marathon itself has been moved to Japan's northernmost island of Hokkaido because of worries over Tokyo's scorching summer heat.
But some spectators wondered whether this weekend's crowdless events were a harbinger of things to come.
"There are maybe 20% of the number of people who came to see the race last year.
Normally, it's so packed you can barely breathe," one of spectators said, who remembers seeing the 1964 Olympic torch relay passing through Asakusa.
Barely 30 minutes after the runners zipped through the neighborhood's sun-soaked streets, staffers clad in bright vests removed plastic barriers and cleaning trucks swooped in to pick up trash.
About an hour later, Birhanu Legese from Ethiopia arrived at the finishing line in sight of the Imperial Palace in 2:04:15.
Reigning champion Birhanu Legese successfully defended his title.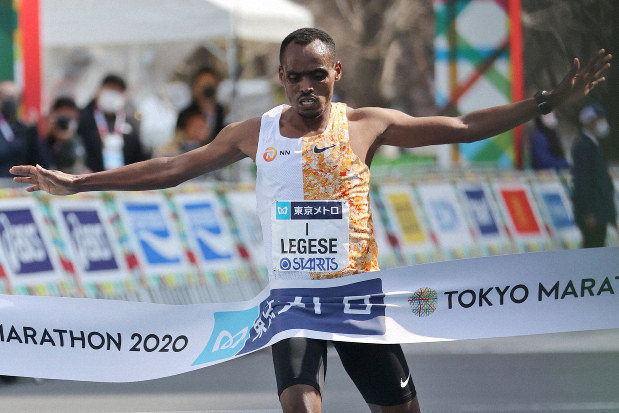 Legese, of Ethiopia, crossed the finish line in 2 hours, 4 minutes and 15 seconds in the annual event, which is among the world's major races.
Belgian Bashir Abdi took the runner-up spot in 2:04:49 while another Ethiopian, Sisay Lemma, was third in 2:04:51.
Legese, who finished last fall's Berlin Marathon in 2:02:28, the world's fourth-best time, fell short of the Tokyo Marathon course record of 2:03:58.
"I originally aimed at running a time of 2:03:30 or faster," said Legese, who gave himself a cushion with a spurt around the 39-km mark.
"But it didn't work out that way because I felt pain (in my left leg) and was forced to alter my plan to focus on just winning the race. I'm pleased to have won."
While local star Suguru Osako got closer to securing the final spot on Japan's Olympic team with a national-record-setting performance in the men's race at the 2020 Tokyo Marathon on Sunday.
Osako wound up on top of that group, coming through late and finishing fourth overall in 2:05:29 to set a new national record.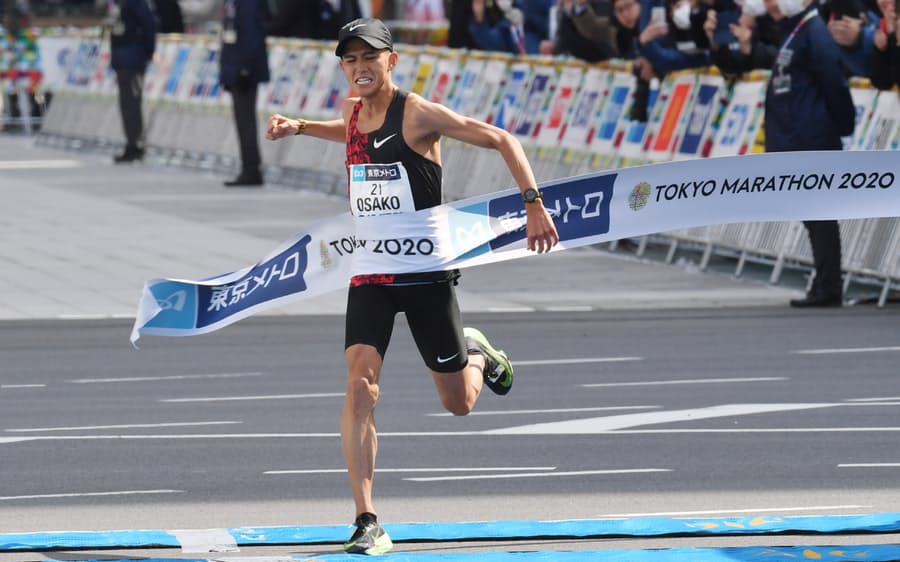 What is the reaction from International Olympic Committee?
Prime Minister Shinzo Abe and the president of the International Olympic Committee Thomas Bach have said the Games will go ahead.
Bach said his organization was "fully committed" to the July 24 start, dismissing other options as "speculation".
But the sports event cancellations and other measures were not limited to the marathon.
Soccer and rugby have also been affected, and Japan's sumo association decided on Sunday to hold its spring grand tournament, set to begin in Osaka next Sunday, without spectators.
Baseball fans who on Saturday had to swap the 46,000-capacity indoor stadium of the Yomiuri Giants–Japan's version of the New York Yankees–for a sports bar in central Tokyo said they hoped the virus would not impact the Games.
"I don't think the Olympics will be cancelled. I'd like to see them, so if possible, I want them to go ahead," said Natsuki Tsukamoto, 26, in between sips of beer and bites of fried chicken.
Deprived of the support of Tsukamoto and other fans at the Tokyo Dome, the Giants slumped to a 3:5 loss to their cross-town rivals, the Yakult Swallows.
Elsewhere, the manager of Tohoku Rakuten Golden Eagles baseball team, Hajime Miki, reflected on the importance of spectators to sport after another game played in the absence of fans.
"It made us realize again that the cheering and getting the fans to see the games gives power to the players," said Miki.
Swallows'Escobar gets unexpected silent treatment in return to Japan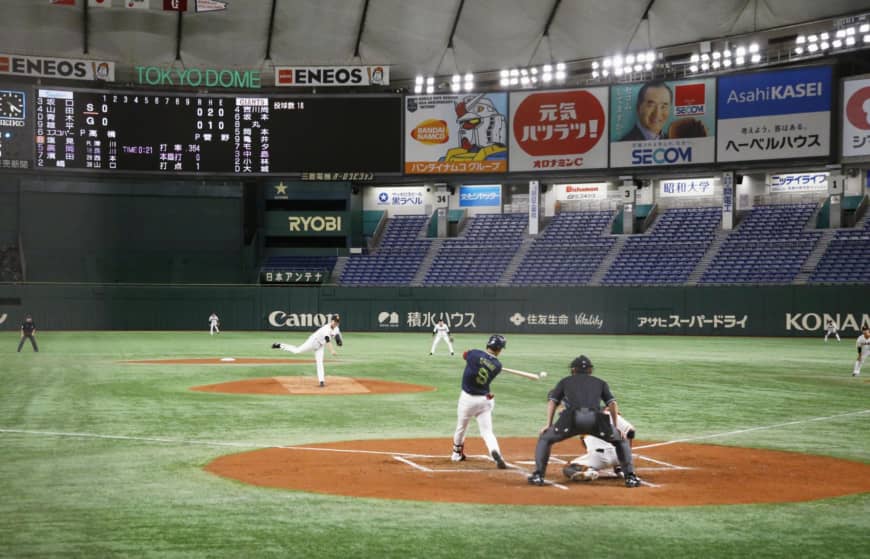 The Giants and Swallows play a preseason game in an empty Tokyo Dome on Saturday.
The lively atmosphere Alcides Escobar expected for his Tokyo Dome return was silenced by Japan's efforts to counter the spread of the new coronavirus known as COVID-19.
"It's crazy," Escobar, a native of Venezuela, said Sunday of how Japan's fans serenade their teams' hitters to the accompaniment of drums and horns.
"I like the crowd, the fans. They yell, they scream. I like it. It's like (Latin American) winter ball."
This spring, Escobar is back in Japan as a new member of the Tokyo Yakult Swallows.
Unfortunately, their two weekend games at Tokyo Dome against the Yomiuri Giants — and Japan's 70 other pro preseason exhibitions — have been ordered to be played behind closed doors.
The move, a first for Nippon Professional Baseball, was a response to a government request to curtail crowds that might provide opportunities for the new virus to spread.
"Playing in one of the most important stadiums in Japan, Tokyo Dome, with no crowd, that's so different," Escobar said.
"When I went out I said, 'Oh my God. This is crazy.' But you need to play anywhere, no matter what. So I tried to just do the best I can and play hard."
In a nation where loud organized cheering and baseball go hand in hand, the only voices at the fan-less games were those of the public announcer, the players and team staff.
Swallows catcher Yuhei Nakamura said it was similar to high school games he had played in.
"It was definitely weird," Nakamura said.
"Even in the minors there will be a few people cheering for you. It was strange being able to hear voices from your opponents' bench."
"It may not feel like normal (baseball) but we are professionals and we have work to focus on."
"I like the crowd. I like people watching me," he said.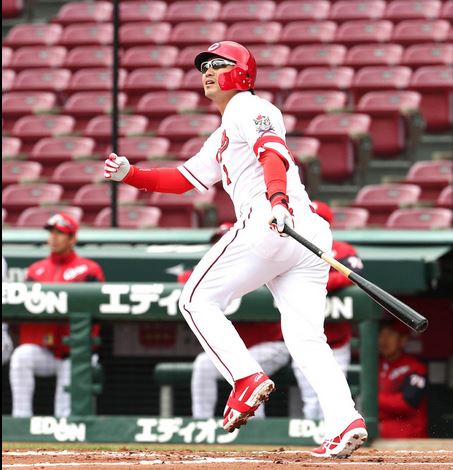 The hope is that by taking these actions, daily life in Japan, where the government has asked schools to close until early April and other sports leagues have been similarly affected, can return to normal before long.
"It will be great on Opening Day when all of a sudden there will be crowds," Nakamura said. "I wish we could get people in before that, but…"
Spring Basho to be held behind closed doors for first time ever.
The Spring Grand Sumo Tournament, set to open next weekend, will be held behind closed doors for the first time in history due to the ongoing coronavirus crisis, the sport's governing body said Sunday.
The Japan Sumo Association's board of directors made the decision in an extraordinary session in Osaka.
Having already ruled out the possibility of staging the 15-day meet under normal conditions, the JSA weighed whether to hold the event at Edion Arena Osaka behind closed doors or call it off completely.
"We made this decision to help end the spread of the infection," the JSA said on its website. "We ask for your understanding."
The tournament was completely sold out, with over 7,000 spectators expected to attend each day.
While grand sumo tournaments have been canceled twice in the past, JSA Chairman Hakkaku said the directors agreed to go forward for the fans — even if people would not be able to attend.
"To those many who were looking forward to this, we are sorry for this huge inconvenience," Hakkaku said.
"There were various viewpoints, but there was an absolute desire to hold it for the sake of the fans."
"It's going to be very hard for the wrestlers, but they will need to maintain strong wills."
When the tournament opens, the spotlight is set to fall on sekiwake Asanoyama. A good performance in Osaka could earn him promotion to ozeki, the sport's second-highest rank.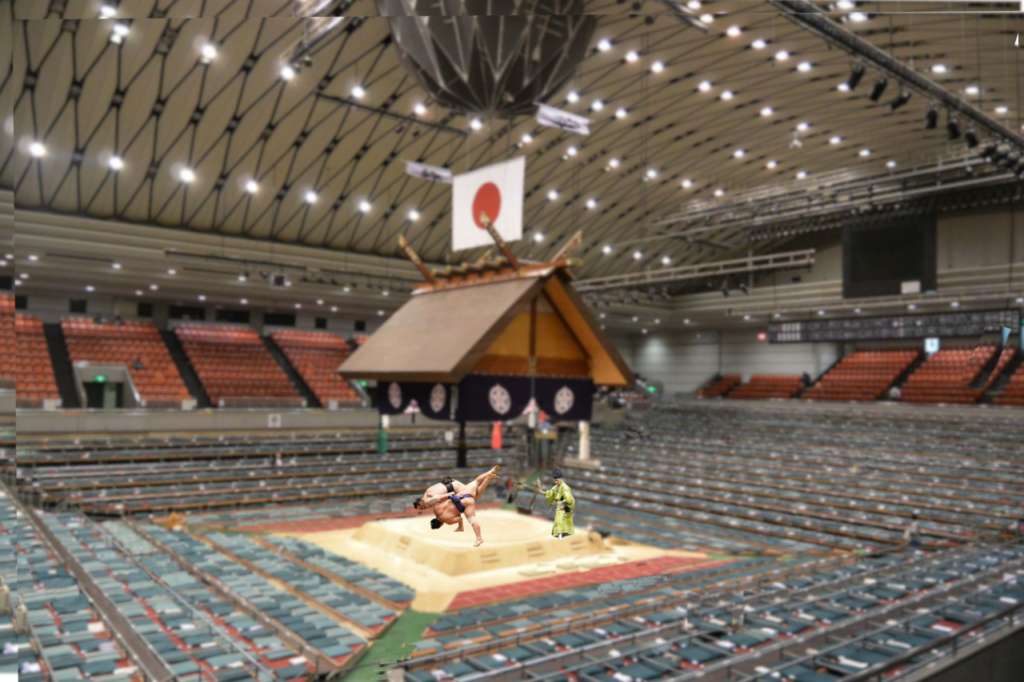 "Because there will be no fans, I can't picture it in my head," he said. "But because I believe people will be cheering me on from in front of their TVs, I have to go forward with confidence."
The meet will be televised on Japanese public broadcaster NHK, but the tournament will be canceled if a wrestler is found to have contracted the virus, according to Hakkaku.
The move comes after the Japanese government's request on Wednesday to operators of sports and entertainment venues to consider canceling or postponing mass gatherings to help prevent the spread of the new coronavirus.
Finally, we have "Tokyo Marathon 2019 in the rain" well-worth browsing, thanks