HiMessrs. & Mses. Japanophiles.   how have you been?   Today's topic is migrant from the urban cities to the countryside and Minpaku, vacation rentals/private lodging
Frankly although I've no idea which place is the most popular for younger migrators nowadays, I found it when I happened to watch TV yesterday (on Feb 23, 2020), that was Nagano Prefecture where is the most popular living place for younger migrators.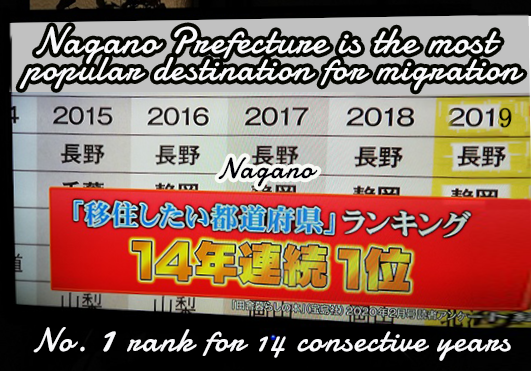 Therfore, I'd like to introduce two young migrants who have already moved from the cities, based on the TV's documentary.
I posted the blog "A Very Rural Area Invites You to Heal your Mind" that was about Tenryū-mura(village) about a couple of weeks ago.
As its name implies that the village surrounded by mountains and mountains and Tenryū river flowing down to Pacific Ocean.
Today's place is, first, Achi-mura (village) where is about 30-minute away by car from Tenryū -mura situated in the southern part of Nagano Prefecture .
What's the attraction of Achi-mura for migrant?
This time I will talk about the Ito family who has emigrated from Shizuoka Prefecture twelve years ago.
Ito himself is now 40 years old, and his wife, three children, so he has a family of five.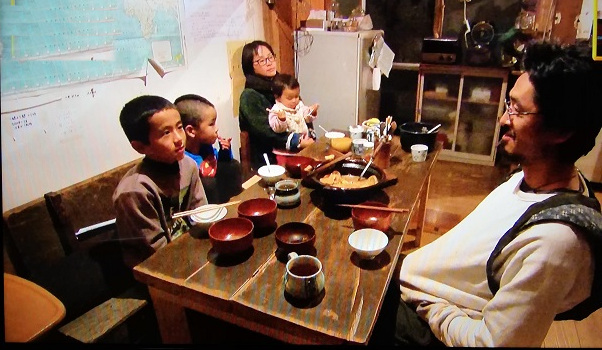 And what surprised me was that even in such a large two-story house, the house-rent was 5,000 yen (about $45) per month.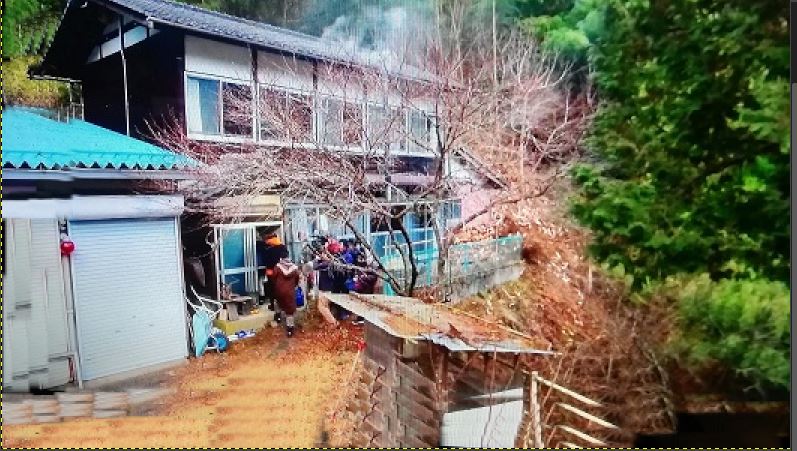 Monthly rent-wise, if we compare to the house of same size in Tokyo it is roughly 150,000 yen (about $1,400), which means he can live there for a 30th house-rent of Tokyo housing.
They use unnecessary and free-charge woods to burn making water to hot water as a bath. So they don't need gas or fuel oil.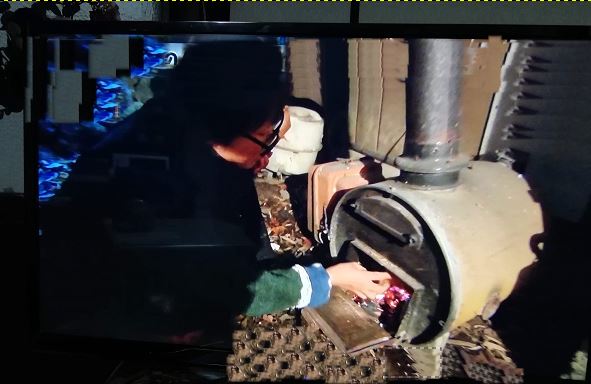 They also eat fresh eggs of chickens from a hen house every day for breakfast, which is delicious and full of nutrition.
Now that people there are warm-hearted, they give various kinds of vegetables to them. So there is no need of going to the nearest convenience shop that takes a 30-minute drive by car.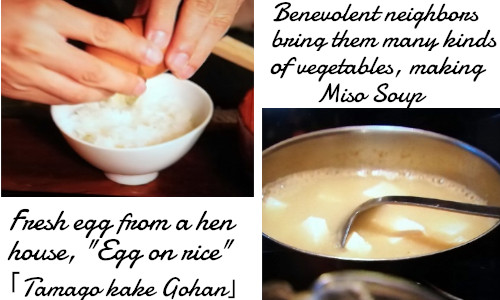 Their Self-Sufficient life style
Japan's typical seasonings, miso and soy sauce, are all homemade.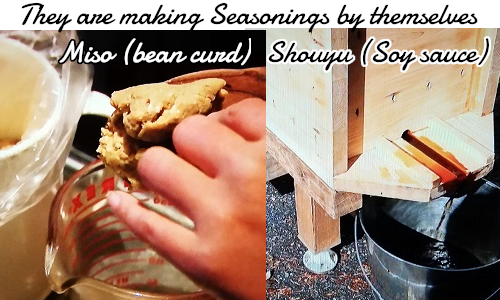 While husband is working somewhere as a free-lance, wife of Mr. Ito is enjoying chatting with elderly gathering at the village facility where aged women take care of her infant.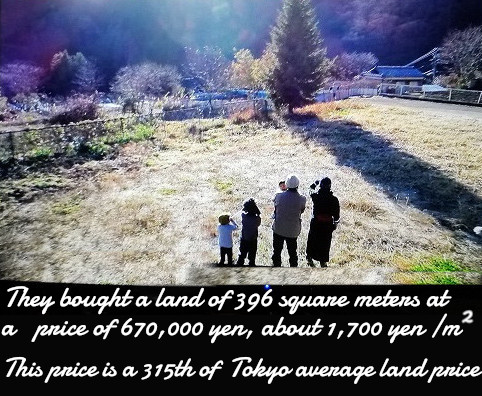 Mr.Ito is planning to build his own house with his hand in the near future.
What made he/them move here?
Motivation of Mr.Ito's migration is brilliance of handmade fireworks at night held every year that is the biggest event for villagers.
Villagers get together and design them so that shapes are created in the sky after they burst, and mix in different chemicals that create various colors, sound and light.
The make many kinds of fireworks that give us amazingly as dazzling and fun as firework specialists do.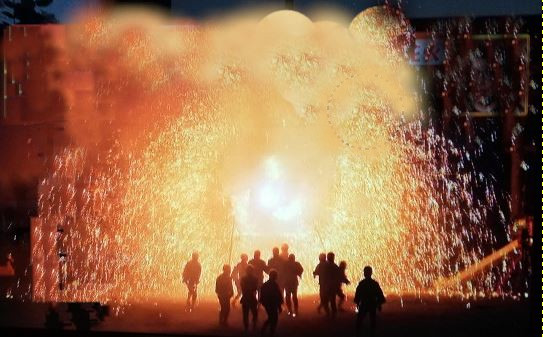 I'd like you to recommend visiting the rural area, Achi-mura to get a taste of what a true-meaning self-sufficient lifestyle, enjoying handmade fireworks, and seeing beatiful shinning stars!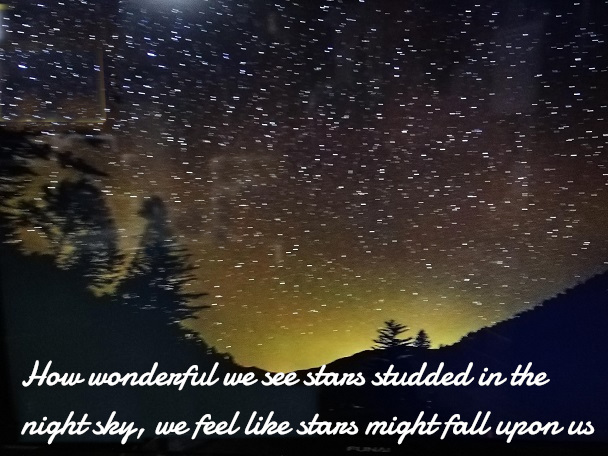 Paradise in the Sky,  Japan's best starry sky
There is  Star Village Achi, altitude 1,400 m, the best starry sky village in Japan.
Achi Village, a quiet village in the mountains, is certified by the Ministry of the Environment.
It is said that it was recognized as the first place of  the place where the star shines most (2006).
For futher information, please click here、Paradise in the sky
Local wines at "Minpaku"(vacation rentals/private lodging) welcome you!
"Minpaku" is originally a Japanese word, private residence temporarily taking lodgers and vacation rentals/private lodging have been becoming increasingly popular across the world.
Here's one that is located at Tōmi-shi(city), in the northern part of Nagano Prefecture and which has been managed by a 34-year old female, single lady who is from Tokyo area a couple of years ago.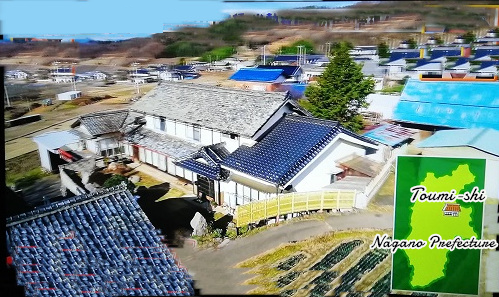 Her name is Ms Fukuda who was an office lady in Tokyo and she loved climbing the winter mountain in the Northern Alps, and became the janitor/caretaker of the vacation rentals/private lodging while she often visited here on vacation.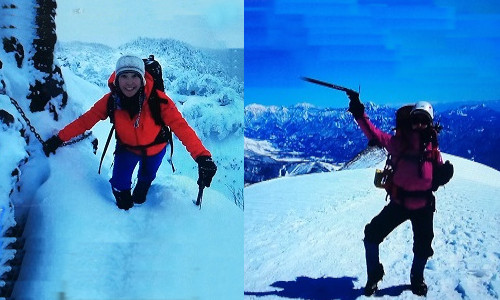 Her day starts with preparing breakfast, cleaning, bed-making, washing, growing and harvesting vegetables, and guide the vacationer.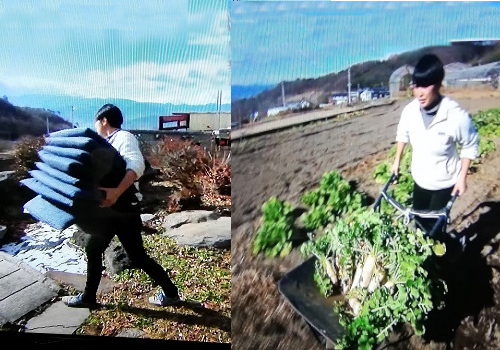 Besides these routine work, as she has a license to hunt, she traps to capture deer.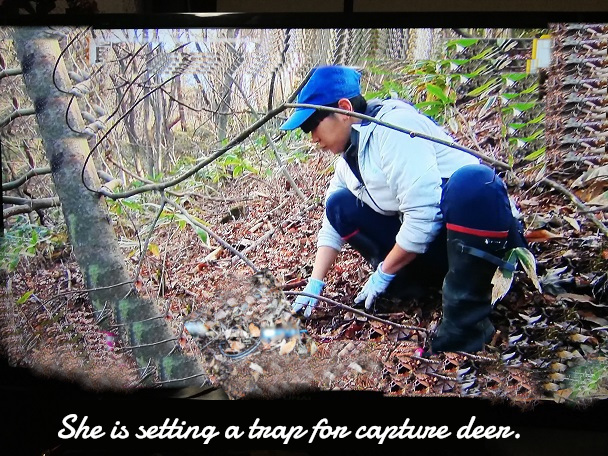 She is very good at cooking game, venison in particular as follows;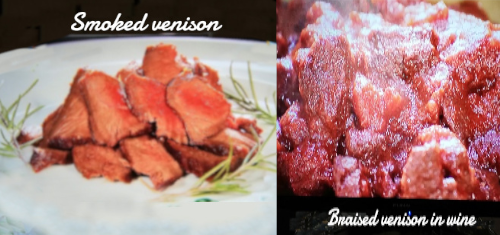 With local wines produced in Tomi region, where they have started wine producing since 1991, popularity of Tomi wine has been increasing rapidly although its history is not long.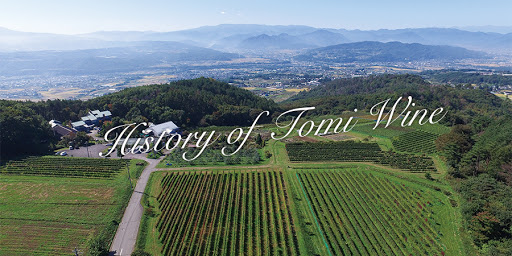 Why Tomi wine has so gained the recognition by wine-lovers?
That's because it is thanks to "terroir" which means the complete natural environment in which a particular wine is produced, including factors such as the soil, topography, and climate.
Located in the Chikumagawa Wine Valley in the eastern part of Nagano Prefecture, Tomi city has good quality wine grapes due to the length of sunshine, good water draining.
In addition, temperature differences, and dry climate, which are cold and airy, from the river terraces and south-facing fans in the Chikuma River basin.
Therefore,they have produced world-quality wines.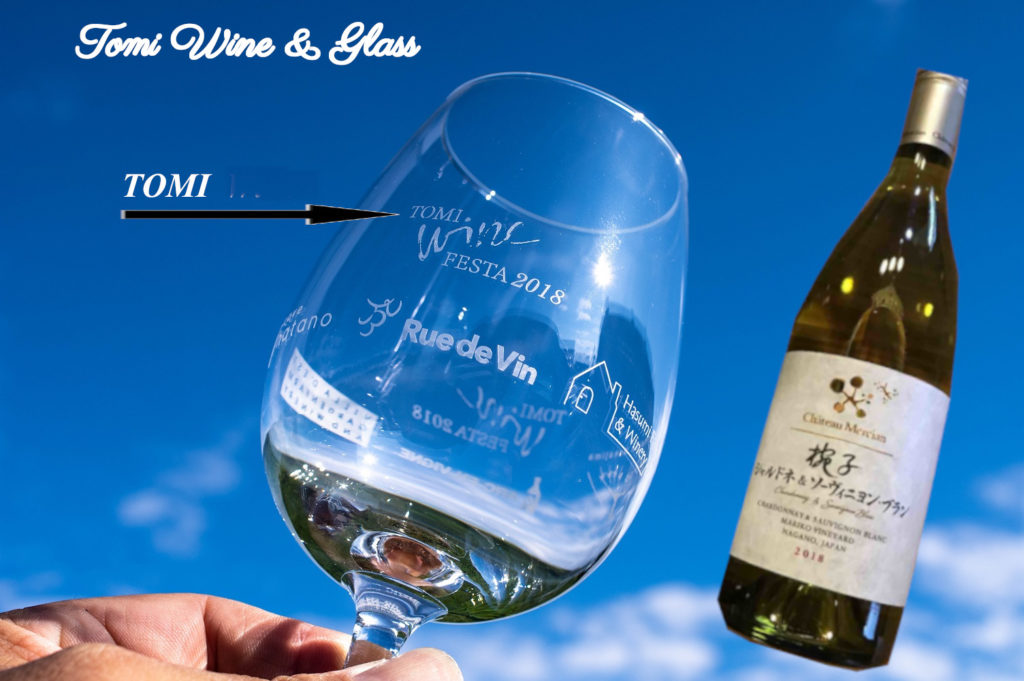 The difference in geology between the right bank and the left bank at the border of Chikuma River also produces wines with different personalities, reminiscent of authentic French Bordeaux.
In recent years, there have been awards at Japanese wine competitions and occasions for international exchange, and not only quality but also its reputation has been increasing.
TOMI Wine Festa
There is festivals of wine produced in Tōmi around fall every year called "TOMI Wine Festa".

But this year of 2020, the Fest was held in Tokyo in February 23, for which I missed the chance.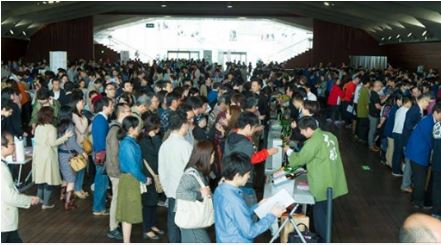 Ms Fukuda is taking a toast with vacationers, Cheers!
Finally, here's a video of Tomi Wine Tourism 2018 with which you would enjoy, thanks