Women's British Open Golf champion, Hinako Shibuno smiles at a news conference at Haneda airport on Tuesday afternoon (on Aug 6, 2019) after her return home.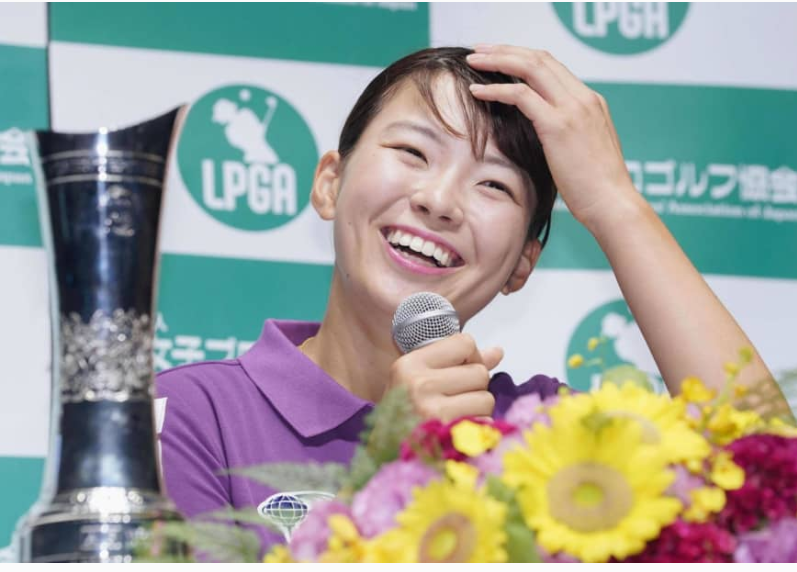 Welcome back to Japan, "Smiling Cinderella", Hinako-san, You got a brilliant victory, admired by golf fans, and common people all over the country.
Newly crowned Women's British Open champion Hinako Shibuno said Monday she was thrilled by the response in Japan to her historic victory.
"I was overwhelmed because it was more than I thought it would be," the 20-year-old, who became the second Japanese to capture an overseas major title and the first since Hisako Higuchi won the 1977 LPGA Championship, said of the huge welcome at a news conference at the airport.
Nicknamed the household name "Smiling Cinderella", Shibuno continued with a joke: "Right after I arrived in Britain, I wanted to go back to Japan. So I'm happy to be back."
A day after clinching the title on the final hole at Woburn Golf Club, the 20-year-old LPGA of Japan Tour rookie was still letting the moment sink in.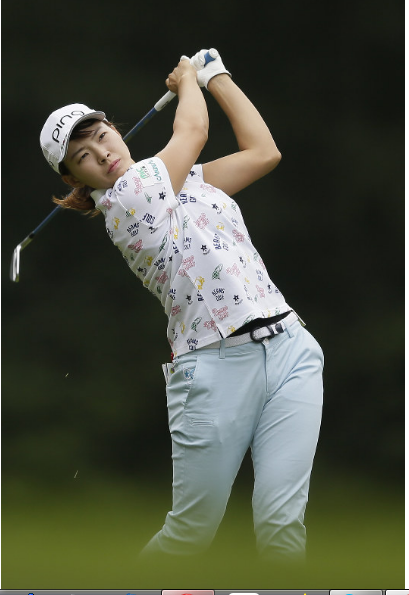 "By morning in Japan, it looked like it was big news. I've never experienced this kind of reaction," Shibuno said.
Despite waking at 5 a.m. after just two or three hours of sleep, Shibuno, whose phone has been inundated with messages of congratulations, said she was "not tired at all."
Why is she nicknamed "Smiling Cinderella"?
Although she said that she was a little embarrassed to be described as a "Cinderella," Shibuno realized that smiling is a "universal language" throughout her British Open experience.
"I thought that you can still communicate with people even if you don't have language ability," said Shibuno, for whom the British Open was the first tournament she ever competed in outside of Japan. "I got to be known by so many different people around the world with this smile."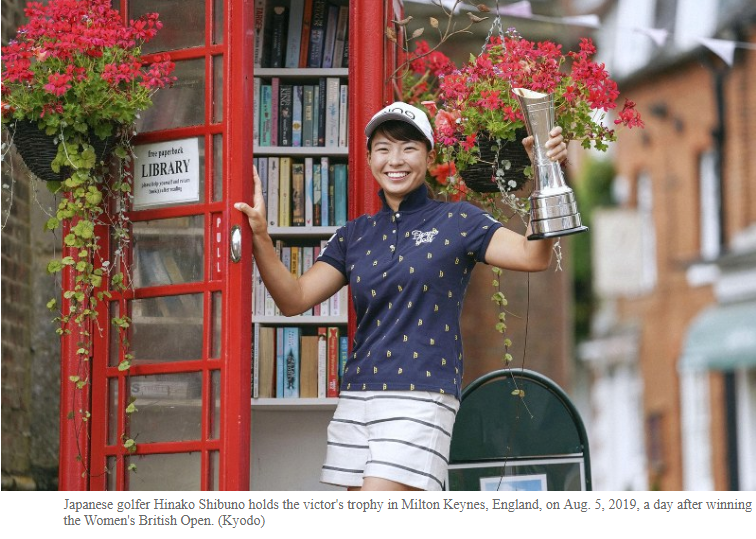 An instant favorite among the fans and press at the tournament, Shibuno earned the nickname "the Smiling Cinderella" for her vivacious presence on the course, where she high-fived fans and waved to the delighted galleries.
In a sign of her exploding popularity, her following on photo-sharing app Instagram has more than doubled since before the tournament to around 75,000.
She became just the second Japanese golfer to win an overseas major and the first in 42 years, after shooting a final round 68 to finish at 18-under 270 and claim a one-stroke victory over American Lizette Salas.
The victory was all the more remarkable for coming in her first tournament outside Japan and less than a year after she turned professional.
As of the end of July, Shibuno ranked 46th in the world, the fourth-highest Japanese golfer, behind Hataoka and others.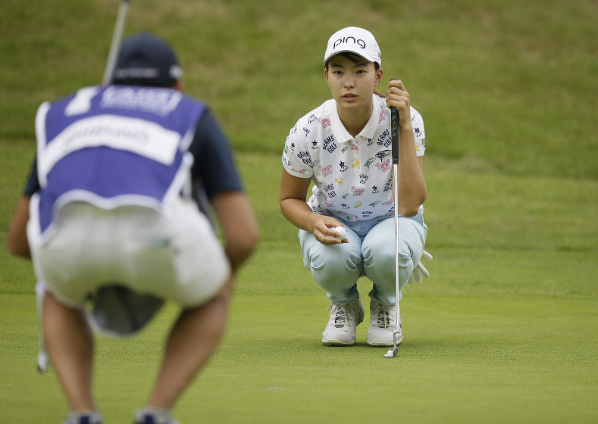 Love of Golf or Softball and 'Dagashi'?
Shibuno was born in Okayama Prefecture in 1998.
Raised by her parents, both of whom competed athletically in field throwing events, Shibuno was an active child who loved playing outdoors.
"I wanted to be the hero character Kamen Rider when I grew up," she recalled of her aspirations as a kindergartener.
At the age of 8, Shibuno was introduced to playing golf and softball.
Shibuno was a pitcher and left-handed hitter in softball.
Shibuno said, her experience in playing softball has prepared her well for becoming a golfer.
"Hitting left-handed in softball worked well in learning to balance myself," said Shibuno, who hits a golf ball right-handed. "Also, pitching in softball is similar to hitting a short approach shot in golf."
She joined a baseball club in junior high school and competed among the boys, but golf became her sole focus once she entered high school.
"To be honest, I still prefer softball to golf," Shibuno said in an interview with The Asahi Shimbun prior to the Women's British Open.
Her affection is not limited to softball. Shibuno is also a huge fan of cheap Japanese snacks.
During the British Open, she was often seen snacking on dagashi, including one that is stick-shaped and made of processed fish.
Since Shibuno's victory, the manufacturer of the particular snack in Yamanashi Prefecture has been flooded with calls and inquires.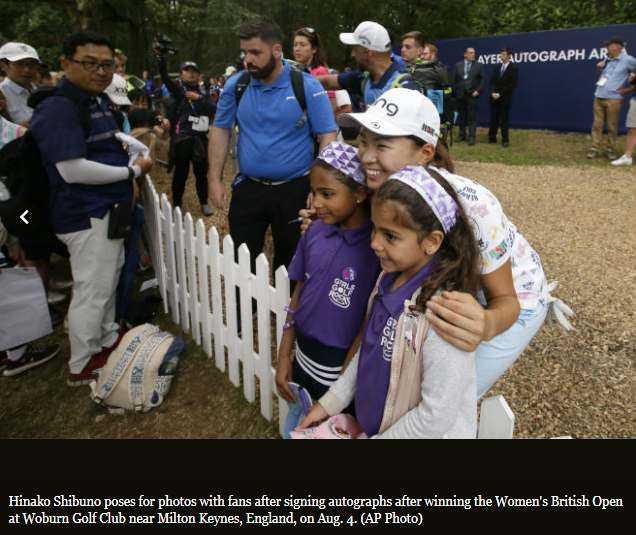 With her victory at the British Open, Shibuno will move up in the rankings and improve her chances of representing Japan at the 2020 Tokyo Olympics.
Shibuno said she hasn't considered competing in another overseas major next year yet. But she wants to compete in the Olympics.
"If there is a chance, I definitely want to seize it," Shibuno said.