Why " Maguro (Tuna) " is so excessively popular for Japanese?
First, permit me to tell my personal thing that I'm a vegetarian and small pescatarian although meat of domesticated animals and fish including Maguro (Tuna) were my favorite delicacies when I was young.
But today I'd like to talk about " Maguro (Tuna) " that' raw fish tuna which is clearly an indispensable ingredient in Japanese cooking.
Also there is customerly held a big bidding of "Maguro" at Tsukiji Fish Market held on the starting day of work of every New Years.
A successful bidding for 212 kilogram (467 lb.) of one Maguro in 2017 is ¥74,200,000 around $674,545.
In 2018, ¥36,450,000 about $331,363 for 405 kilogram (893 lb.) 
The highest bid so far is ¥155,400,000 roughly $1,412,727 in 2013 for 222 kilogram (489 lb.).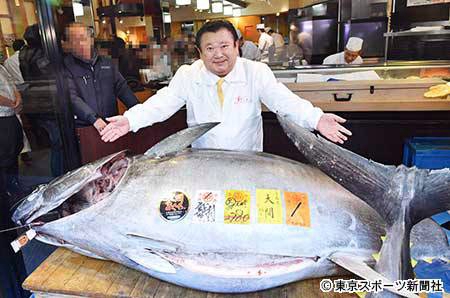 When he won a bid for ¥155,400,000 ($1,412,727) in 2013
From this, you get to know deeper how we Japanese admire "Maguro" as extraordinary important fish even though it's just a fish.
So today's theme is "Maguro"(tuna).
Tuna are migrant fish, and the world is borderless to them. We, the Japanese have been eating tuna for centuries, and today they view the fish as an essential part of our diet.
They especially like delicious bluefin tuna. A great way to enjoy it at its freshest is in the form of sashimi(sliced raw fish).
Tuna is, of course, a key ingredient in sushi. During the Edo period, people devised a new way to eat tuna which was to soak tuna meat in soy sauce. The fish then became very popular.
This is negima-nabe, a classic hotpot featuring negi (leek/green onion) and tuna. The broth infused with the fatty richness of the tuna complements the sweet negi, and vice versa.
Tsukiji Fish Market
Tokyo's Tsukiji Market is the largest fish market in Japan, and receives tuna from all over the world.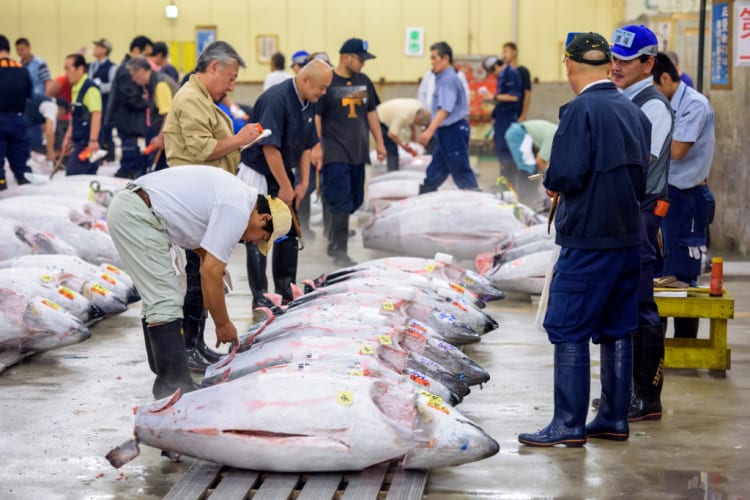 The bluefin tuna is a huge fish that grows to three meters (about 10 ft) in length. Cutting it requires special skills.
How was Maguro dissected?
First, the head and tail are cut off. In fish-market jargon, a fish with its head and tail removed is called doresu, meaning "headless".
A different knife is usded to remove the backbone. It's over one meter long and made of soft iron. The blade is pliant, and the workers exploit this pliancy to cut the fish. Finally, the meat is sliced into smaller chunks called burokku, or (blocks).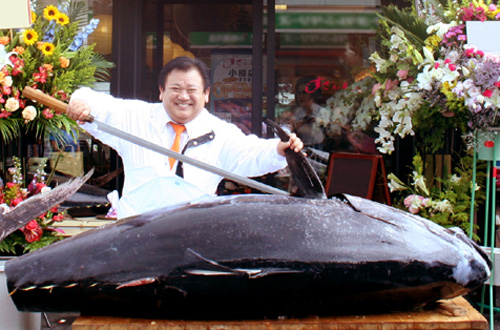 Tuna meat is divided into three major categories, the low-fat red flesh, the medium fatty part, and the fatty part. Each part has its own taste and texture.
Sushi restaurants serve all these parts of tuna as sashimi and sushi. From the beautiful, pleasant-smelling red flesh to the fatty that's so buttery it melts in your mouth, the Japanese enjoy every possible part of tuna that they can.
From where premium Maguro come?
When it comes to premium tuna, many people regard the tuna landed at the Port of Oma in Aomori as the cream of the crop.
Sometimes a tuna caught off Oma goes for more than 15 milion yen! Oma's tuna grow in the cold waters of the area, and they are known first and foremost for their rich fatty meat.
In Oma, tuna are caught by the single-hook handline fishing method so as not to damage their bodies too much. Handmade fake bait is used.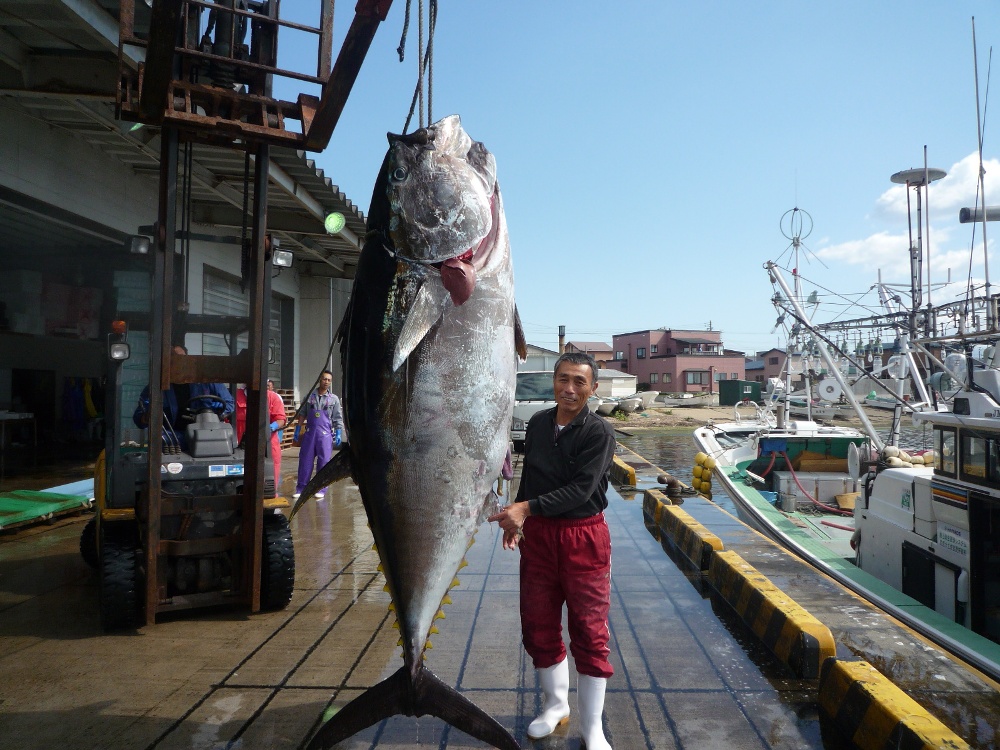 The fishermen head out to sea, competing with one another to catch tuna. However, when a really big one is hooked, it's almost impossible for one fisherman to haul it in alone. So it's customary for other fishermen to go over and help out.
According to some data, Japan now consumes a quarter of the tuna caught globally.
Toyosu, New Fish Market
Tsukiji Fish Market has been operated over 80 years and it will be closed to transfer to Toyosu on October 11, 2018.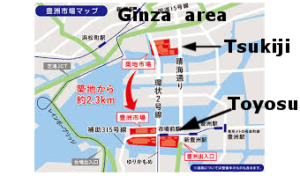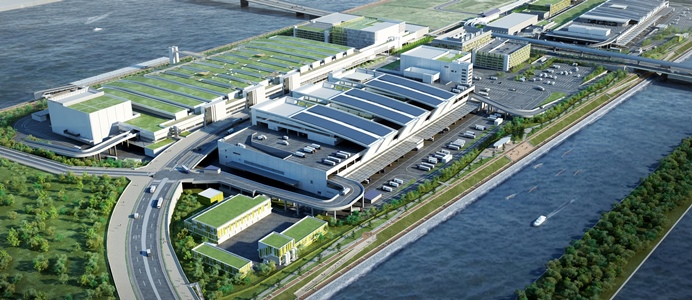 Inspection tour will probably be held to the new market, so why don't you participate in the tour.
But before that, how about a slice of Maguro at dinner tonight for Sake? 
You surely smack your lips with relish.
Finally, we have an article related to this article today, that's "Fish and Seafood" to be visited, thanks