Hi how are you?   Today's topic is that there are various sales forms including "Unattended sales stand" that accompany the times.
For example, the most common stores are inside houses and buildings where clerk sells groceries,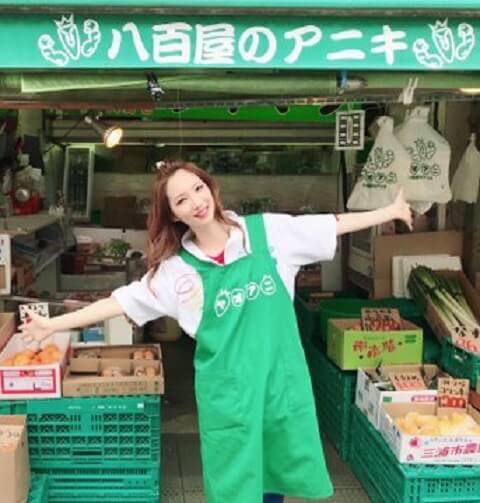 and the other method are vending machines that are mostly set outdoors.

But we often see unattended sales stand of vegetables.
What's "unattended sales stand"?
Although it's difficult to find the unattended stand in urban area, we see many ones in rural areas just like as follows,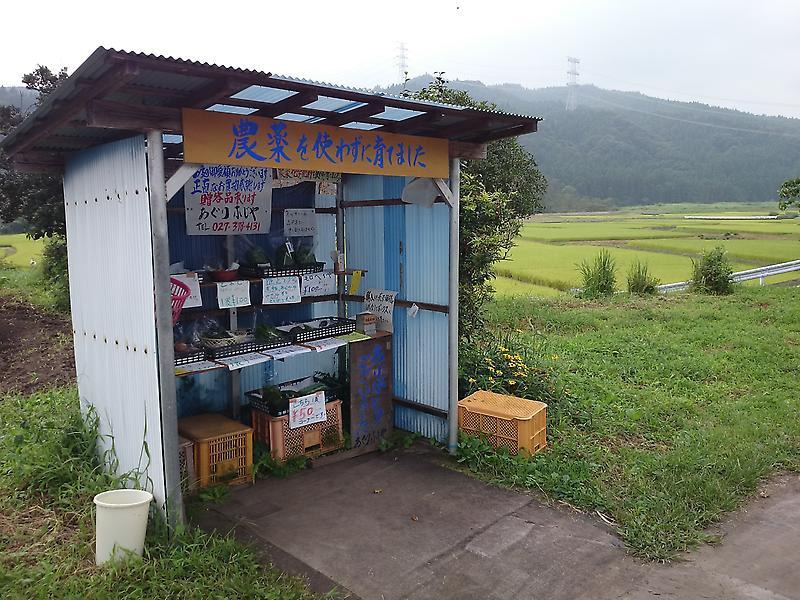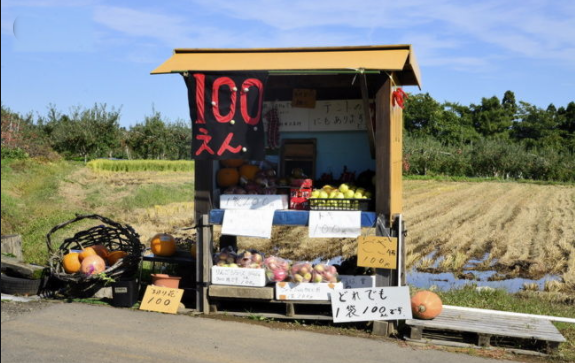 (above photo) It says 100 Yen(えん ¥)for each piece。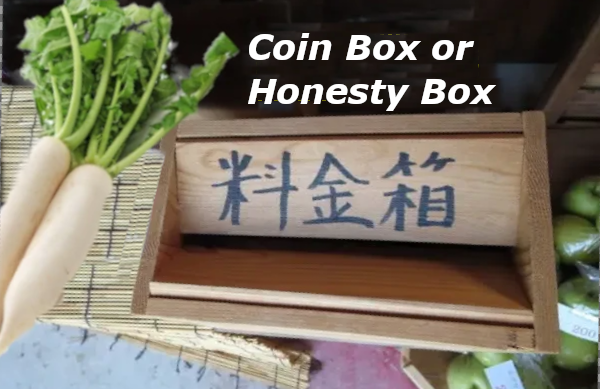 (above photo) Those who get the necessary vegetables put the price in this unattended box, so payment is left to the user's conscience.
As you can see the hut, rather we should say the tumbledown shack, but these vegetables are picked-fresh ones.
What are Modern methods of market tools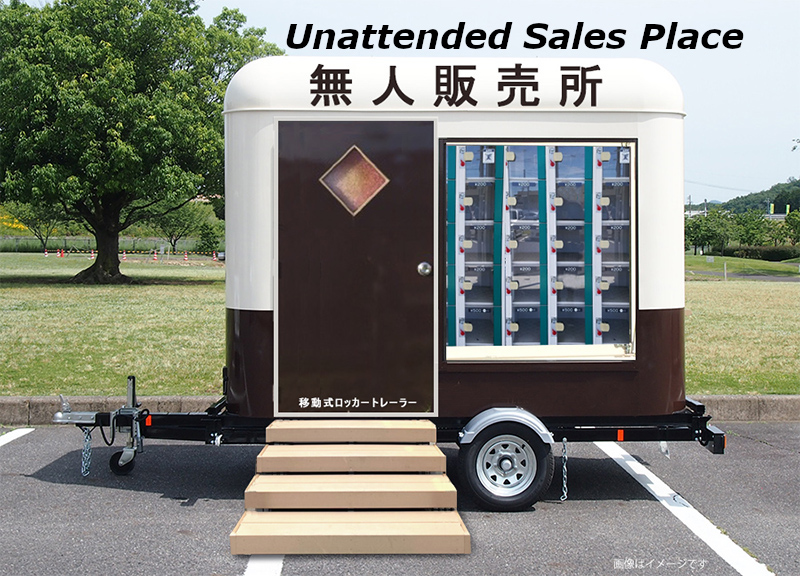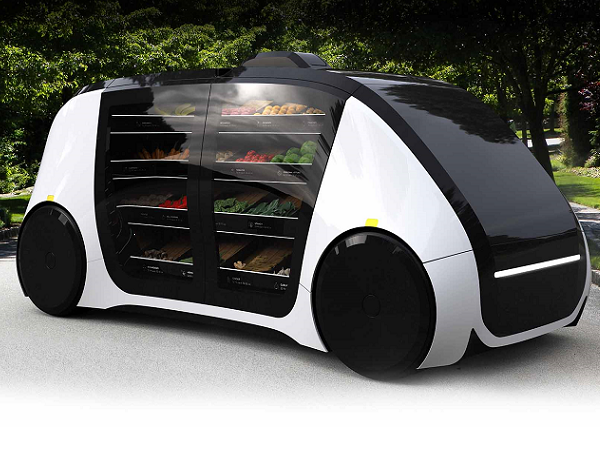 (above photo) Unmanned operated vehicle selling vegetables: Robomart
AI Payment Methods
At Kiosk on Akabane Station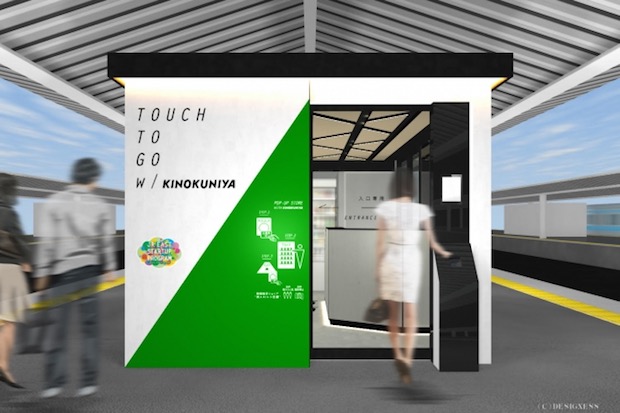 The Akabane Station kiosk is, the test case though shoppers should expect similar fully cashierless systems in the future if it proves a success. JR East anticipates the shop will be used by some 6,000 people per month.
While the development speaks to the sophisticated and efficiency of Japanese infrastructure, it rather flies in the face of the traditional emphasis on good customer service.
What could be colder than being served than a screen? What could be any less omotenashi?
At the convenience store of Takanawa Gate Way Station
Utilizing a system developed by Touch To Go Co., a joint-venture company of JR East, stores have around 50 cameras installed inside to identify every item customers pick up.
Cash registers are unnecessary as customers can checkout simply by tapping their IC cards, such as a Suica commuter pass, as they pass through the exit.
The system will be introduced at NewDays and other convenience stores affiliated with JR East, as well as in small stores operated by external companies in the future.
Although workers will be needed to restock shelves and change window displays, the vast reduction in labor costs is a major selling point of the system, which may also address the labor shortage in regional areas.
With no need for money to exchange hands, unmanned stores are also expected to reduce the risk of coronavirus infection.
"Inquiries increased more than expected," said Touch To Go President Tomoki Akutsu, who is now ramping up the company's business operations faster than initially planned.
In addition to unmanned convenience stores, the company is developing a system that can automatically limit the number of visitors allowed entry at hospitals and commercial buildings.
Now let's take a look at unmanned sales stands in countries other than Japan.
First of all, unmanned sales stands, I was obsessed with the thought that it was a sales form unique to Japan.
However, it was embarrassing for me to know that an old saying in Japan that, "the frog in the well knows nothing of the ocean."
After all, it is a matter of payment. Regarding lost property, for example, even if you drop your wallet somewhere or misplace it, it will almost return to you in Japan, so it can be said that it is one of the best conscientious countries in the world.
But, I am very happy to see the same unmanned sales methods in other countries as follows.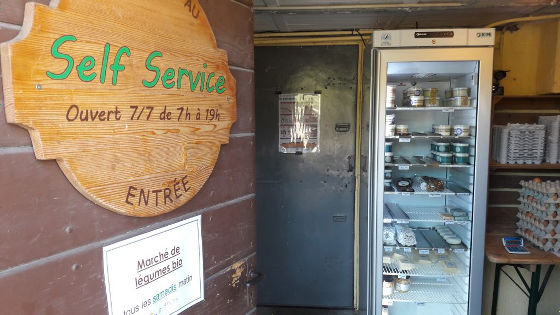 in Switzerland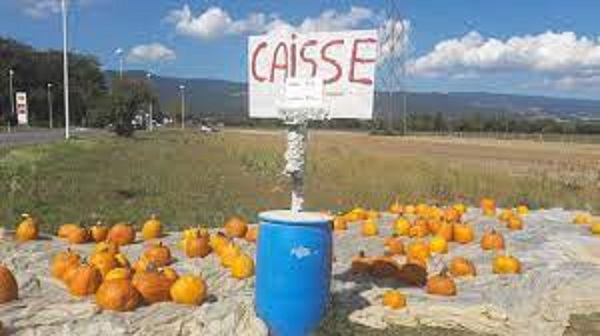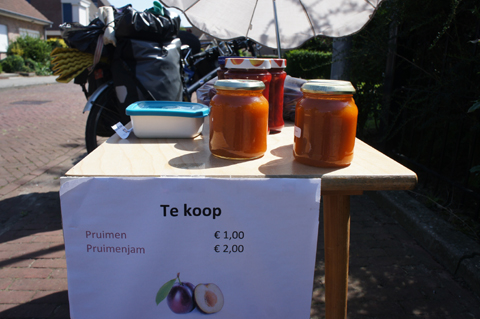 in Netherland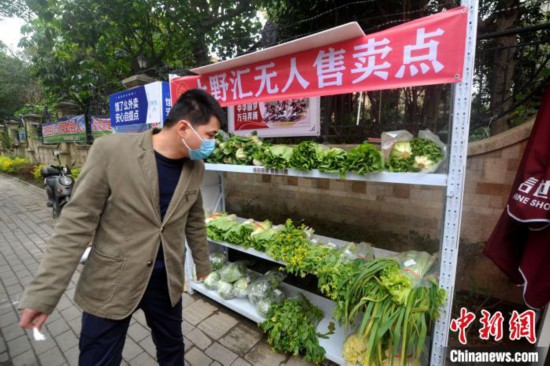 in South Korea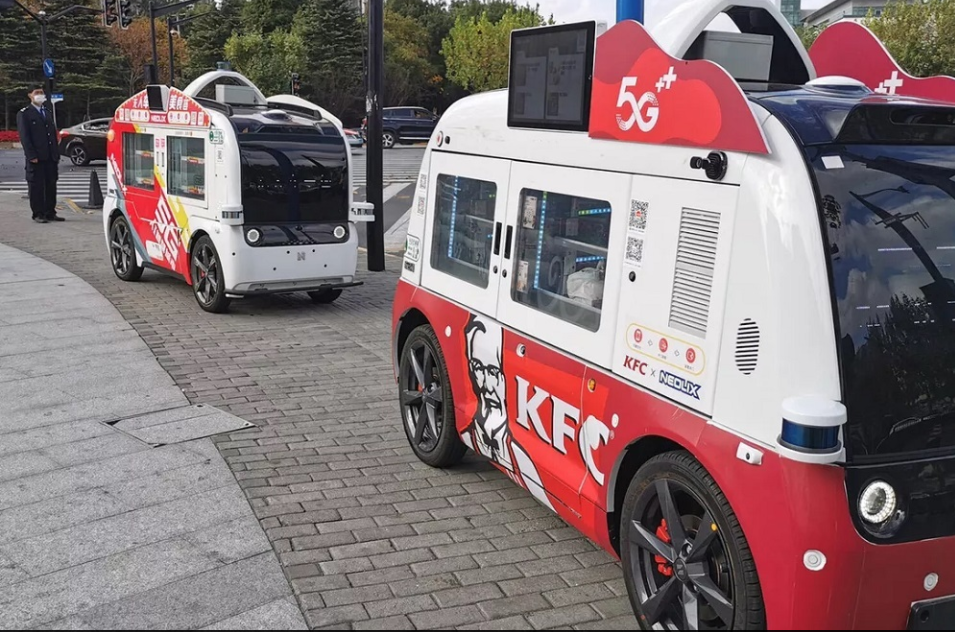 Unmanned operated vehicle in China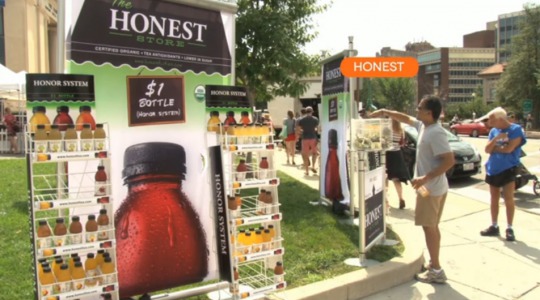 「Are you honesty?」in USA
In the end, we want to appeal that either unmanned or manned, good quality merchandises with reasonable prices including vegetables in particular to our consumers are indispensable thing, thanks