Hi how is it going? Today's subject is "Tokyo Tower", which is the completion day on December 23, 1958 and it's now the second tallest tower in Japan.
Was Tokyo Tower the world's tallest tower in those days?
Thrusting elegantly up into the sky, this is Tokyo Tower, with a total height of 333 metres (1,092 ft), tallest steel lattice tower in the world 1958–67.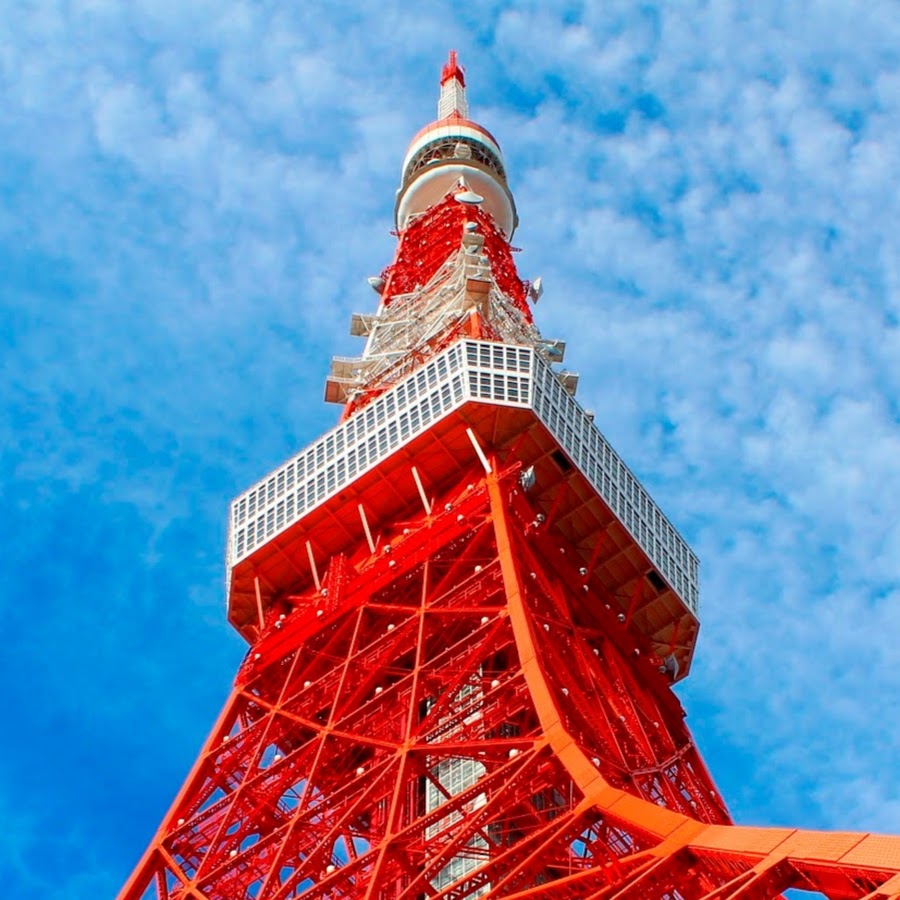 Until Tokyo Tower, Eiffel Tower in Paris, France, with a height of 324 m (1,063 ft), first to surpass 300 metres, the tallest and oldest tower in the world 1889–1958, according to the list of entirely self-supported steel towers in the world.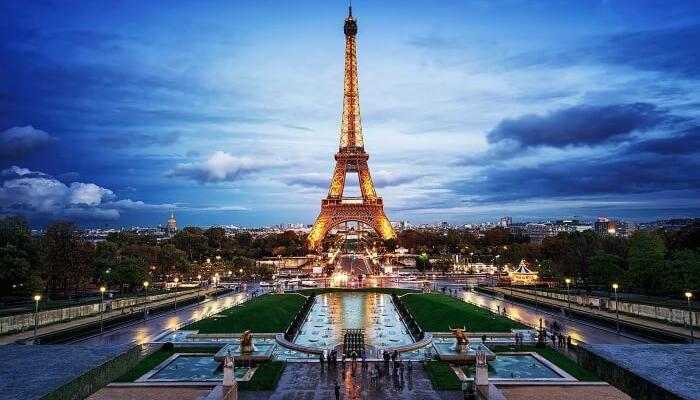 It draws numerous sightseers, or it has roughly welcomed about 2.5 million visitors throughout the year.
After TV broadcasting began in 1953, people in Japan were captivatd by this new medium. Tokyo Tower was built to deliver TV signals to the Kanto Region.
In those days, it was the world's tallest tower, and it lifted people's hopes skyward as a new Japan rose from the ashes of war.
In fact, it is not just a steel structure, but also represents many different feelings and memories for many japanese people.
It was once considered a symbol of the high economic growth period after World War Ⅱ. It reminded us that recently it has featured in novels and movies that were big hits.
In those stories set in post-war Japan, the tower isdepicted as a symbol of people's desires and hopes.
These days I think there are many people who look back nostalgically to the good old days of 60 or 70 years ago, and Tokyo Tower is closely tied up with those feelings.
This is my personal opinion though, I'm from Nagano prefecture and Tokyo Tower reminds me of the days when I aspired to come up to Tokyo.
Brief history of Tokyo Tower
Construction began in 1957. Including scaffolding workers, blacksimiths, painters and other skilled workers, a total workforce of 220,000 was assembled. Construction was completed in December 23, 1958.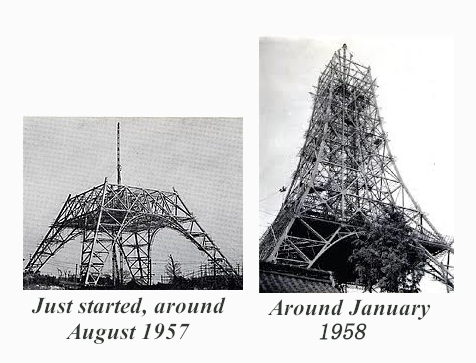 On April the tenth, 1959, some 15 million people watched live coverage of the parade that followed the wedding of the Crown Prince (emperor emeritus from May 1st 2019) to Princess Michiko (empress emerita). It was about three months after the tower went into operation.
In 1964, the Summer Olympic Games were held in Tokyo. During the Games, lights were placed up the sides of the Tower in celebration.
In 1988, to celebrate the 30th anniversary of its opening, the lighting of the Tokyo Tower began to illuminate not only the outline but also the entire tower.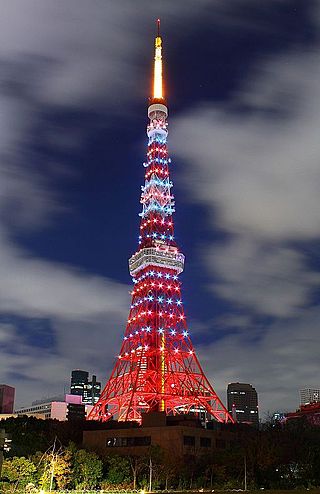 This display had a major impact, changing the look of Tokyo's night-time cityscape.
What's the tallest building and tower around the world?
Now a little over half a century has passed, and Tokyo Tower will soon be passing on the torch. A new TV transmission tower was built in Tokyo.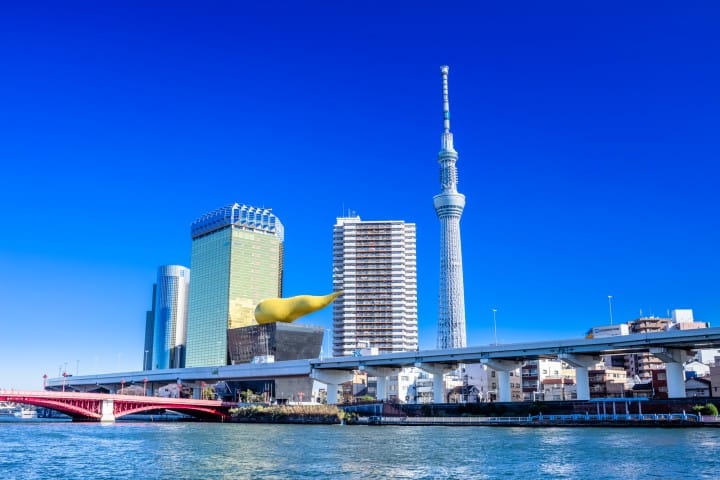 That's "Tokyo Skytree", which was completed in 2011 with 634 m (2,080 ft) the tallest steel tower.
But "Burj Khalifa" completed in 2009, with 828 m (2717 ft), having been cuurrent world's tallest skyscraper.
Therefore Tokyo Skytree has been the second tallest building and tower globally.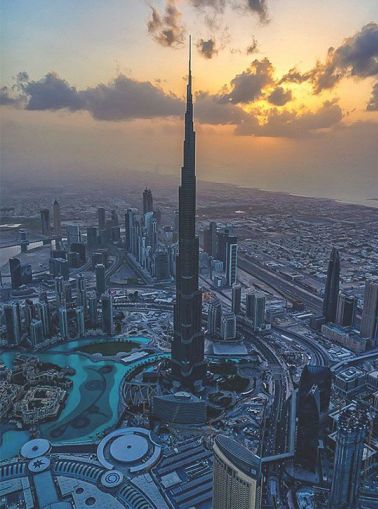 What other attractions of Tokyo Tower?
In Japan, the first sunrise of the year is considered hugely significant. The tower's observation platform is crowded with people on the morning of January the first.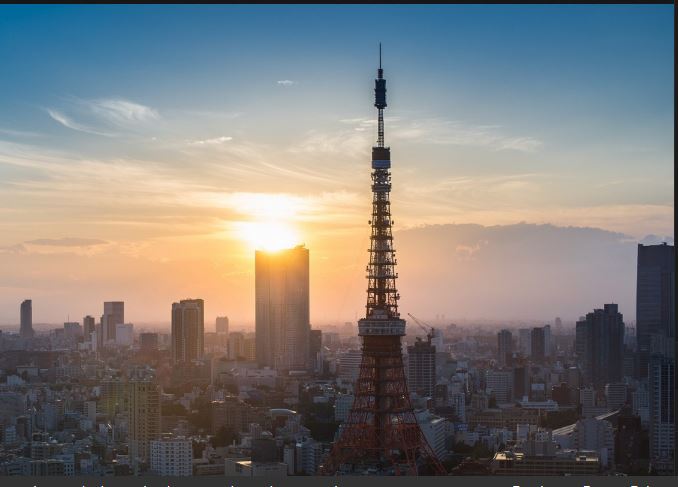 Some one criticizes, however, if we really want to watch the sunrise on New Year's Day, they should be out in the open air, even if it is severely cold outside.
Enjoying the fresh air, experiencing nature in the raw, and listening to the dawn chorus of the birds are beyond description, isn't it right?
Seeing it through the windows of an ovservation deck is like watching it on TV. Then he asked me that I was somewhere up a mountain on that day watching the sunrise? I replied "Oh, no, no, no! I'm not young anymore, I was at home in Kotatsu, snug as a bug in a rug!
Nevertheless, it remains the focus of a belief that is popular among young people. It's called the "lights-out legend".
It's believed that if a couple watches the lights of Tokyo Tower being switched off, they will always be happy together.
Tokyo Tower inspired previous generations with hope for the future. Today, too, it continues to have a special meaning for so many people in Japan.
Access
The closest subway stations to Tokyo Tower are Onarimon Station on the Mita Subway Line, Akabanebashi Station on the Ōedo Subway Line and Kamiyacho on the Hibiya Subway Line, which are all about a 5-10 minute walk from the tower.
Alternatively, you can reach the tower in about a 15-20 minute walk from Hamamatsucho Station on the JR Yamanote Line or Daion Stationm on the Asakusa or Ōedo subway lines.
Orientation in Tokyo
Hours and Fees
Observatories
Hours
9:00 to 23:00 (entry until 22:30)
Closed
No closing days
Admission
1200 yen (main deck only)
3000 yen (both decks, 2800 yen if purchased in advance through the official website)
One Piece Tower theme park
Hours
10:00 to 22:00 (entry until 21:00)
Closed
No closing days
Admission
2300 yen (without live show)
3300 yen (with live show)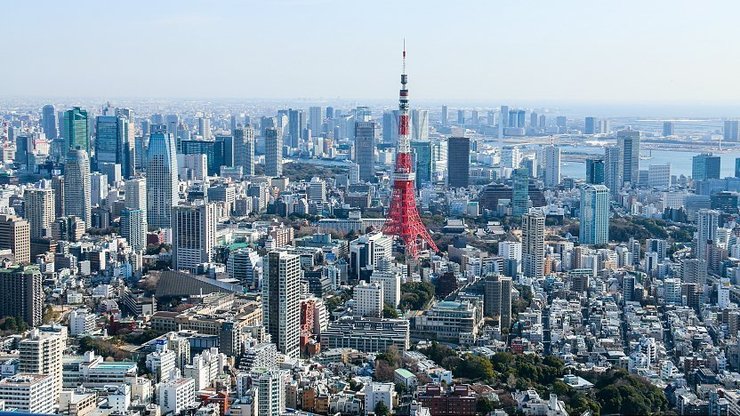 Finally, we have much higher, Japan's highest tower, "Sky Tree" well worth to be visit, thanks