Hi everyone how are you doing?  Today's theme is "Yūzen".
What's "Yūzen"?
"Yūzen" is one of the techniques for dyeing patterns on cloth. In short, typical Japanese dyeing method.
Kimono come in many styles, and various techniques are used for dyeing the cloth. In its method, colouful designs are painted directly on the fabric.
This is a furisode, a long-sleeved kimono, created by Living National Treasure Kimura Uzan.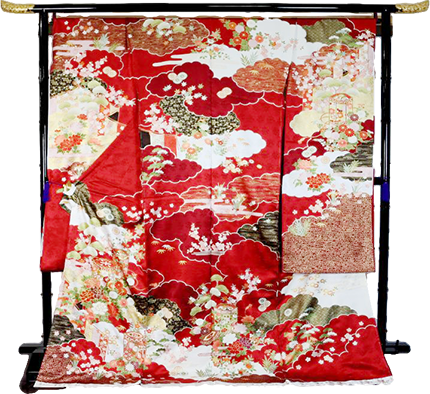 The motifs feature seasonal birds, trees and flowers, using designs similar in style to those in traditional Japanese painting.
Because of their exquisite beauty,yūzen kimono have remained popular throughout the centuries.
The techniques for dyeing kimono are not used in other methods of dyeing. Seen close-up, the white outlines of the flower patterns are clearly visible.
These lines, which separate the different colours, are one of the distinguishing features of yūzen dyeing.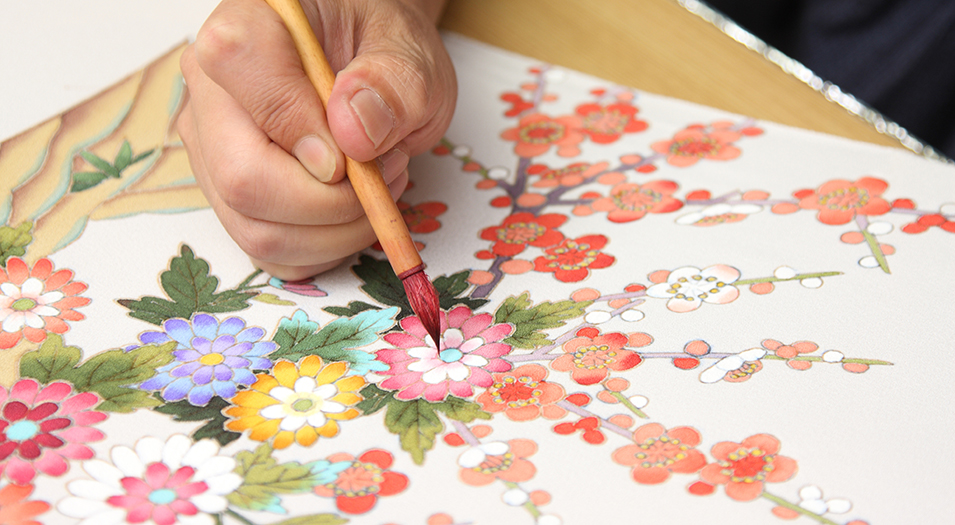 The white lines are the result of applying starch onto the fabric. Once the design has been sketched using a soluble vegetable ink, starch is applied over the lines.
At the end of the process, when the starch and the original outlines are washed out, the natural white colour of the fabric will left visible.
The lines covered with starch prevent the dyes from spreading onto other areas of the fabric. This technique means that many different shades of dye can be used to colour the designs on each kimono.
The final process in yūzen is to wash the fabric. Water drawn from underground is used. The water in Japan is generally soft.
Ideally, it should also have a very low iron content to bring out the vibrancy of the colours.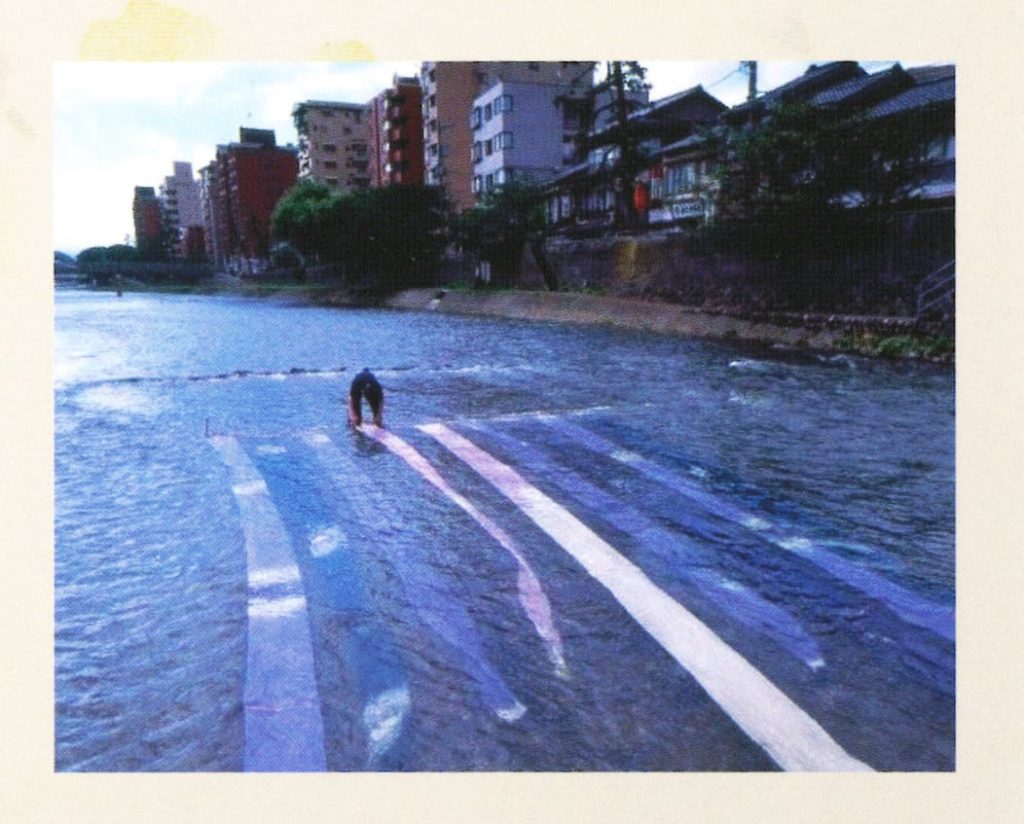 This step is so essential that yūzen is sometimes called "the art of water". The yūzen dyeing process is named after Miyazaki Yuzensai, an extremely popular fabric painter during the Edo Period.
Yūzen kimono often feature motifs taken from nature. It's style that still remains popular today.
Since ancient times, people in Japan have had a strong affinity for the beauty of nature, and in yūzen kimono various elements of nature are meticulously depicted to give the kimono an elegant look.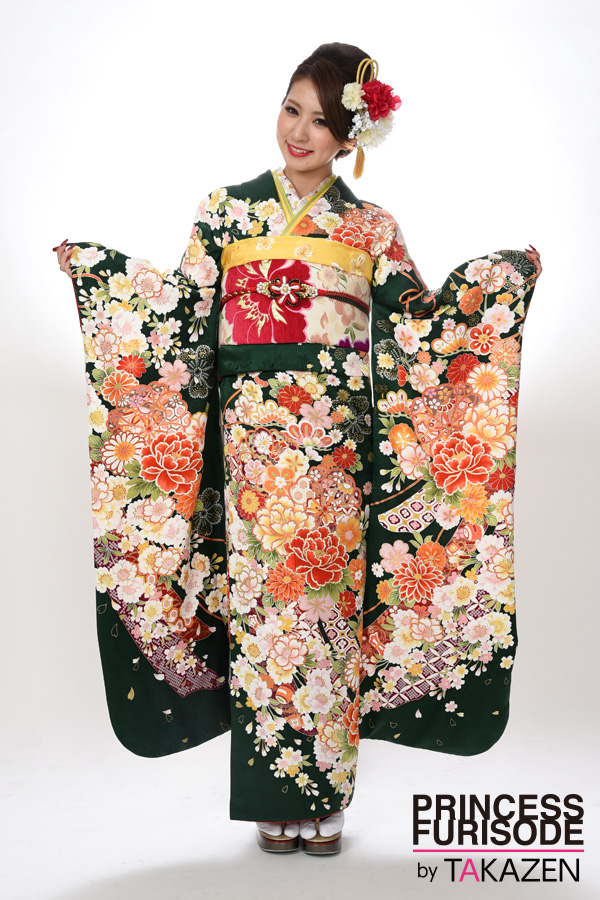 This style of kimono resonates with the Japanese people, and beautiful designs of nature are far more important than the fluctuations of mere fashion.
To this day, designs of this kind continue to be loved by people in Japan.