Japanese fans Bid Farewell to beloved panda returning to China
Xiang Xiang, a 5-year-old giant panda born and raised at Tokyo's Ueno Zoological Gardens, left Japan on Tuesday.
Xiang Xiang departed from the zoo Tuesday morning, seen off by park staff and fans at around 7:15 a.m. She was said to be in good health, calmly entering a cage that was then loaded onto a truck.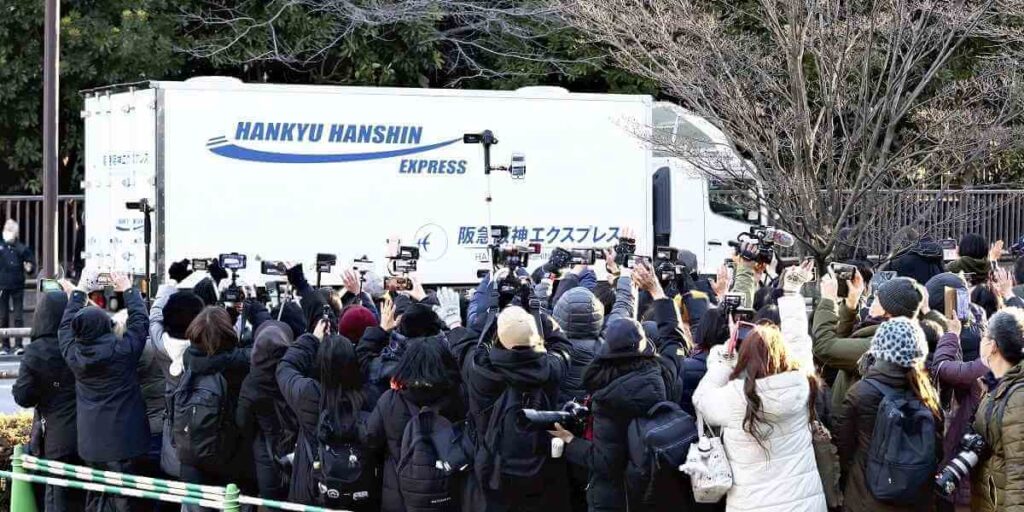 The panda arrived at Narita Airport just over an hour later, and left Japan on a chartered flight. She was accompanied on her journey by zookeepers tasked with handling her food, water and other needs.
Xiang Xiang was born in June 2017 to mother Shin Shin and father Ri Ri. She was the first giant panda born through natural breeding at Ueno Zoo.
Her parents were loaned by China for the purpose of breeding research, and Xiang Xiang also belongs to China. Her return to China was initially scheduled for the end of 2020, but this was postponed five times due to the novel coronavirus pandemic.
"Xiang Xiang is not only cute but charming and funny. She's so attractive that if you see her once, you want to see her more.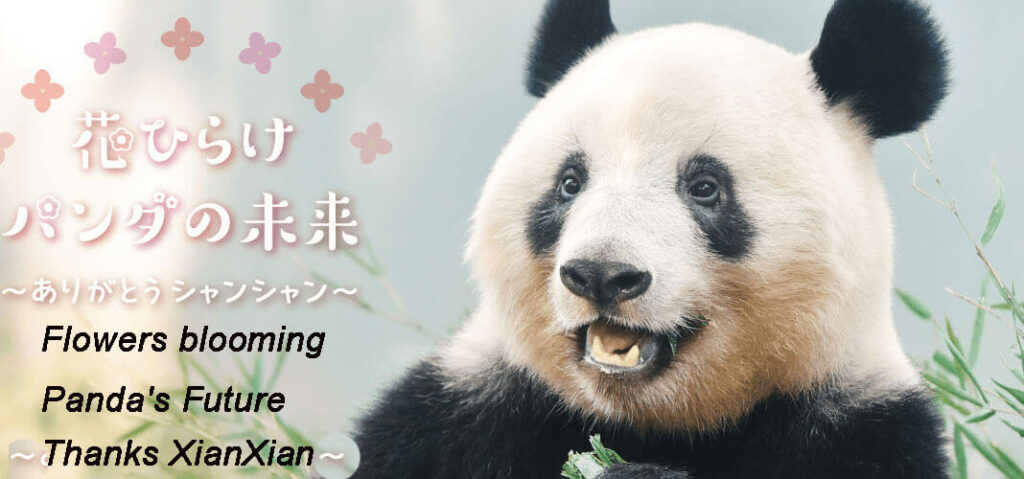 Thousands of Japanese fans, some wiping away tears, bid farewell to a beloved Japanese-born giant panda that made her final public appearance Sunday before flying to her home country, China.
The panda fans gathered at Tokyo's Ueno Zoo for one last look at Xiang Xiang, the park's idol since her birth in June 2017.
Sunday's viewing was limited to 2,600 lucky ones who won their tickets in an extremely competitive lottery, that is there were about 62,400 applicants, 24 times more than the 2600 slots available. But many others who didn't win came anyway to say their goodbyes from outside of the panda house.
Divided into groups of about 10, the visitors were given only a few minutes to quietly say goodbye to Xiang Xiang as she nonchalantly nibbled on bamboo sticks. Viewers held up their mobile phones and cameras to capture her every move.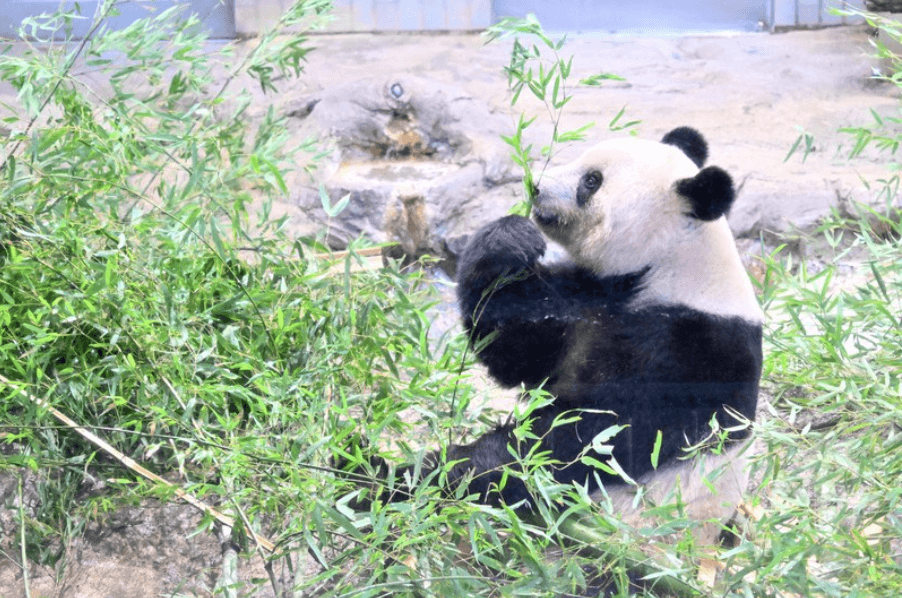 "I became emotional when I saw may people shedding tears saying goodbye to her," said Ueno Zoo spokesperson Naoya Ohashi.
But there is one more day before her departure, and, "as zoo keepers, we will fulfill our responsibility and do utmost to safely send her to China," he said.
"I hope she will get used to a new environment quickly, find a good partner and have children," Ohashi said.
Despite strained political ties between Japan and China, pandas have connected people in both countries and contributed to the friendship, Japanese fans say.
Please enjoy the following video of "Xian xian's from baby to open to the public",
Manga (cartoon) Legend Leiji Matsumoto Remembered for Passion for Outer Space
Like an eternal child, Leiji Matsumoto was always going off on imaginary adventures into outer space.
Matsumoto, whose death at age 85 on Feb. 13 was made public on Monday, left a legacy of manga characters whose journeys into the infinite universe will forever remain in the hearts of readers.
From Maetel and Tetsuro in "Ginga Tetsudo 999" (Galaxy Express 999) to the title characters in "Uchu Kaizoku Captain Harlock" (Space Pirate Captain Harlock) and "Queen Emeraldas," he portrayed them believing in their own dreams.
In announcing his passing on Monday, his production company, Leijisha, commented: "Matsumoto would often say, 'We can meet again in a faraway place where the rings of time touch each other.'" We believe those words and look forward to that day."
Since making his debut more than 60 years ago, Matsumoto drew manga in a variety of genres, from the poignancy of living in a tiny 4.5-tatami-mat room to the realistic action of a battlefield, from sexy tales for adults to sci-fi adventures in outer space. Each had its own identity, making up one vast universe.
"In fact, '999,' 'Harlock,' 'Emeraldas' and 'Otoko Oidon' (Oidon the man) are all one story," Matsumoto said in an interview in 2018. "They are connected from generation to generation, and they will fulfill their dreams someday.
"In the end, I'm hoping to come up with a story with all of them together, but making it might kill me, so I don't want to do it yet," he added with a grin.
It was in 2018 that Matsumoto released what appeared to be start of such a work with the final installment of the "Galaxy Express 999" series, called "Dream Black Hall," in which Maetel and Tetsuro board the 999 on an eternal journey in search of the truth of the universe.
"I'm really curious whether this is the only universe or whether there are a number of others," Matsumoto once said. "What we call 'the other world' may be another universe. If so, death is not something to be feared. It could be a sendoff into another life in another time and space."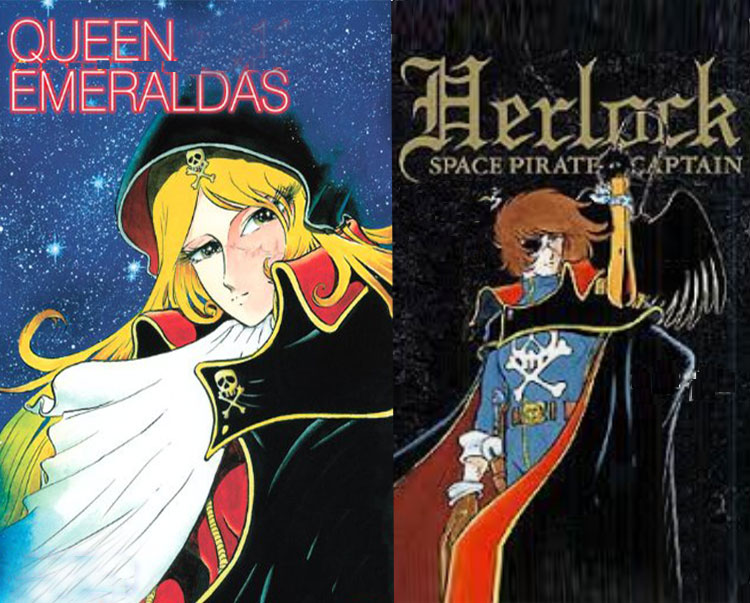 Tributes from diverse fields
Matsumoto inspired dreams of outer space among many readers, and his death is being mourned by people from all walks of life.
"I traveled into space wearing Mr. Matsumoto's Speedmaster watch, and I remember he was very happy about that," said astronaut Mamoru Mori, 75.
"Through the Young Astronauts Club – Japan [of which Matsumoto served as chairperson], which has the objective of 'going to Mars through joint international cooperation,' he conveyed his passion for space and helped educate youth."
Machiko Satonaka, 75, current chairperson of the Japan Cartoonists Association, also recalled the influence of fellow mangaka Matsumoto.
"From the late 1950s to the early 1960s, he contributed to girls manga magazines, which inspired many girls aspiring to become mangaka who became enthralled by his sci-fi fantasies that addressed social issues," Satonaka said.
"Even after becoming a great master with international fame, I will never forget how he helped young artist by earnestly taking up the [manga] copyright problem."
Matsumoto-san, thank you for your hard work.
We will never forget the many masterpieces that depicted the weight of life based on Mr. Matsumoto's experience of defeat in the war.
Please have a good rest.