Hi  how is it going?  Today's topic is "City of the Future" prototype of which Toyota to build near Mount Fuji
I'd like to report on this from CES electronics trade show in Las Vegas on Jan.6, 2020 Monday.
First of all, about what is CES ?
CES (formerly an acronym for Consumer Electronics Show) is an annual trade show organized by the Consumer Technology Association (CTA).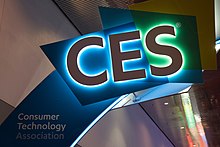 Held in January at the Las Vegas Convention Center in Las Vegas, Nevada, United States, the event typically hosts presentations of new products and technologies in the consumer electronics industry.
History
The first CES was held in June 1967 in New York City. It was a spinoff from the Chicago Music Show, which, until then, had served as the main event for exhibiting consumer electronics.
The event had 17,500 attenders and over 100 exhibitors; the kickoff speaker was Motorola chairman Bob Galvin.
From 1978 to 1994, CES was held twice each year: once in January in Las Vegas known for Winter Consumer Electronics Show (WCES) and once in June in Chicago, known as Summer Consumer Electronics Show (SCES).
The winter show was successfully held in Las Vegas in 1995 as planned. However, since the summer Chicago shows were beginning to lose popularity, the organizers decided to experiment by having the show travel around to different cities starting in 1995 with a planned show in Philadelphia at the Pennsylvania Convention center.
However, the inaugural E3 gaming show was scheduled to be held on the West Coast in May and proved a source of increasing competition, causing the Philadelphia Summer CES show to be cancelled.
The 1996 Winter show was again held in Las Vegas in January, followed by a Summer show this time in Orlando, Florida, however only a fraction of the traditional exhibitors participated.
Again, the 1997 Winter show in Las Vegas was very successful. The next "Summer" show was scheduled to be held in conjunction with Spring COMDEX in Atlanta, however when only two dozen-or-so exhibitors signed on, the CES portion of the show was cancelled.
In 1998, the show changed to a once-a-year format with Las Vegas as the location. In Las Vegas, the show is one of the largest (the other being CONEXPO-CON/AGG), taking up to 18 days to set up, run and break down.
Show highlights
1967
The first CES was held in New York City from June 24 to 28, 1967. The 200 exhibitors attracted 17,500 attendees to the Hilton and Americana hotels over those four days. On view: the latest pocket radios and TVs with integrated circuits.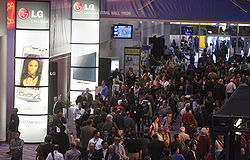 Attendees walking by the LG Electronics display at CES 2010  The 2010 exhibition was held January 7–10, 2010, and attracted more than 120,000 attendees.
2020
The 53rd CES will be held in Las Vegas from 7 January to 10 January 2020. Apple Inc. will be attending its first CES since 1992. CES received major backlash in response to keynote speaker Ivanka Trump, sparking ##BoycottCES on Twitter
What's "City of the Future"?
First, let's take a look at what it looks like.
Toyota Motor Corp. said on Monday it planned to build a prototype "city of the future" at the base of Mount Fuji, powered by hydrogen fuel cells and functioning as a laboratory for autonomous cars, "smart homes," artificial intelligence and other technologies.
Toyota unveiled the audacious plan for what it will call "Woven City," in a reference to its origins as a loom manufacturer, at the big annual technology industry show, CES.
"It's hard to learn something about a smart city if you are only building a smart block," James Kuffner, chief executive officer for the Toyota Research Institute-Advanced Development, told Reuters.
The "Woven City" idea, under discussion for a year, is aimed at creating safer, cleaner, more fun cities and learning lessons that could be applied around the world, he added.
It will have police, fire and ambulance services, schools and could be home to a mix of Toyota employees, retirees and others, Kuffner said.
The development, to be built on the site of a car factory that is planned to be closed by the end of 2020, will begin with 2,000 residents in coming years, and also serve as a home to researchers, and construction is slated to start next year.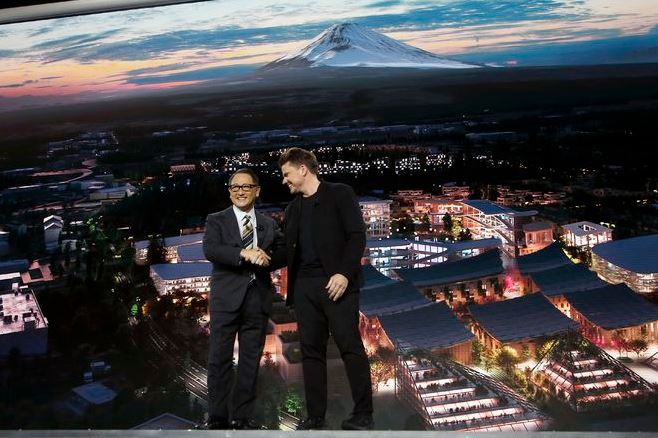 Toyota CEO Akio Toyoda, left, smiles as he is joined on stage by Danish architect Bjarke Ingels, CEO of Bjarke Ingels Group, after both talked about building the prototype Toyota city of the future, called the Woven City that will be a fully connected ecosystem powered by hydrogen fuel cells, before the CES tech show. (AP Photo)
Toyota did not disclose costs for the project, whose construction is scheduled to start next year, and which seeks to re-imagine a city, but executives said it had been extensively vetted and had a budget.
The plan for a futuristic community on 71 hectares is a big step beyond proposals from Toyota's rivals.
Executives at many major automakers have talked about how cities of the future could be designed to cut climate-changing emissions, reduce congestion and apply internet technology to everyday life.
The company's proposal showcases not only the ambition of Chief Executive Akio Toyoda, but also the financial and political resources Toyota can bring to bear, especially in its home country.
"You know if you build it, they will come," said Toyoda, who called the project "my personal 'field of dreams.'"
Toyota Housing, a company unit, has sold more than 100,000 homes in Japan in 37 years.
The proposal highlights not only Toyota Chief Executive Akio Toyoda's ambition, but also the financial and political resources Toyota can bring to bear, especially in its home country.
"I believe it is up to all of us, especially corporations like Toyota, to do our part to help make the world a better place," he said. "This Woven City is one small, but hopefully significant, step toward fulfilling that promise."
Only fully autonomous, zero-emission vehicles will be allowed to travel on the main streets.
Residents will have in-home robotics to assist their daily lives, with sensor-based AI systems monitoring their health.
Toyota said it had commissioned Danish architect Bjarke Ingels to design the community. Ingels' firm designed the 2 World Trade Center building in New York and technology giant Google's offices in Silicon Valley and London.
Toyota said it is open to partnerships with other companies seeking to use the project as a testing ground for technology.
Still Toyoda acknowledged not all may see the wisdom of what could be an expensive and lengthy project.
"You may be thinking, 'Has this guy lost his mind?'" Toyoda asked an audience in Las Vegas, to laughter. "'Is he like a Japanese version of Willy Wonka?' Perhaps."
At the end, we have "Mt. Fuji from The The World's 10 Most Beautiful Mountains" to be well worth visiting, thanks