One of the most outstanding architecture is Katsura Rikyu, which is a villa for a branch of the Imperial Family, and it was built in the 17th century.
Hello  Messrs. & Mses. Japanophiles,  how are you?  Today's theme is "katsura Rikyu which is said to be the villa exhibits a refined, understated beauty that makes it a masterpiece of Japanese architecture.
Katsura Rikyu stands by the Katsura River, which flows through western Kyoto. The grounds cover a total area of around 58,000 square meter.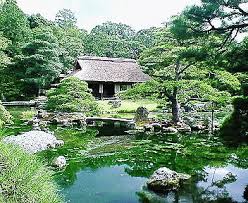 Most traditional Japanese buildings were designed so that nature could be brought into the interior. Opening the shoji (a paper sliding door) and fusuma screens ( sliding door used to partition off rooms in a Japanese house) allowed the rooms to be illuminated by natural light.
This window has an arched lintel. The wooden panel beneath it can be removed to allow cool breezes into the room during the summer months. From the window, you can enjoy the beauty of the changing seasons.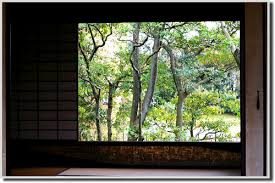 This coffered ceiling has square panels of wood placed so that the direction of the grain forms an alternating pattern. This is another subtle accent intended to please the eye.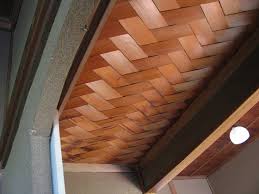 The roofs of the main buildings are covered with overlapping wooden shingles. Their subtle curvature is the product of highly sophisticated artisan skills.
Examples of superb artistic designs and craftsmanship can be found throughout the villa.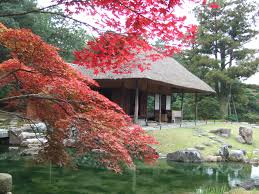 Katsura Rikyu has a profound connection with the moon. For the courtiers of ancient Japan, the waxing and waning of the moon was considered to be a symbol of rebirth.
In fact, because many of its rooms were specifically laid out so that they would provide good view of the moon, the whole complex could be described as a large moon-viewing facility. The Geppa-ro building is one example.
This is the full moon as seen from the Geppa-ro in October. Once the moon had risen high in the sky, the guests would move to this moon-viewing platform in a different building.
Reflected in the surface of the pond, the full moon creates an enchanting "double moon" effect.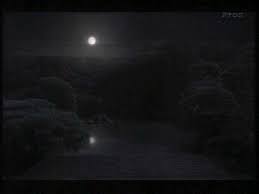 The design and layout of the Katsura Imperial Villa for Imperial Family encapsulate the great love of moon-viewing that people in Japan have felt since ancient times.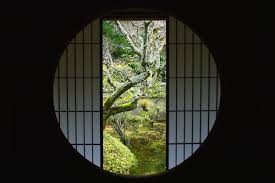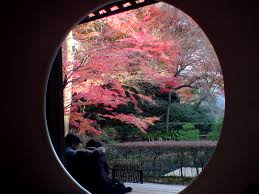 In the end, please enjoy the video of "Katsura Rikyu with Cherry blossom",
Buy It Now eBay Woodblock print Katsura Rikyu US $699.99
Finally, I'd like to recommend to visit "Japanese Garden" after Katsura Rikyu, thanks