On March 11, 2011, the day we never forget, and it's March 11, 2021 today,   the day of 10th anniversary of the Great East Japan Earthquake and tsunami that killed 15,832 people in the affected areas of the Tohoku region alone.
What's "the Great East Japan Earthquake and tsunami"?
Photos can tell you how disastrous earthqueake and tsunami was as follows,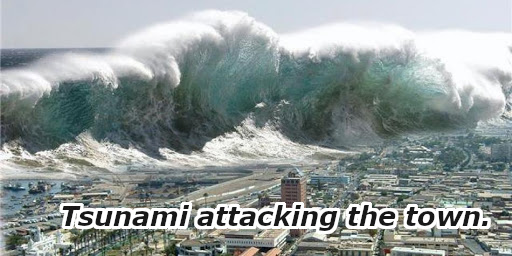 (above photo) It's said that "Tsunami" which was about 40 meters(131feet)high over the embankment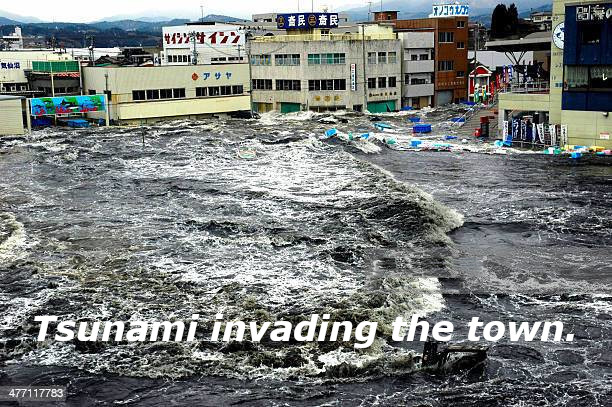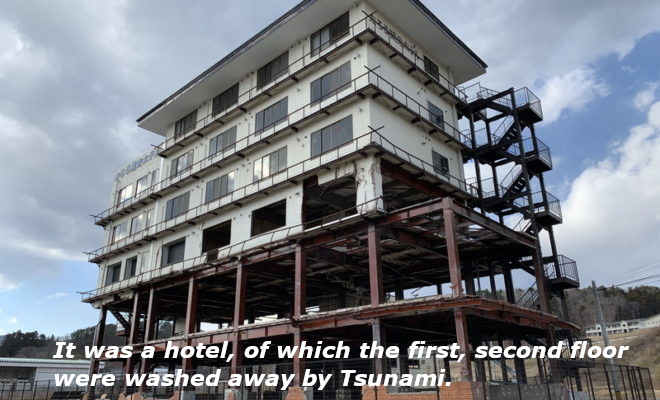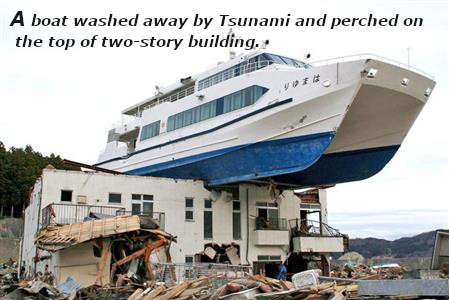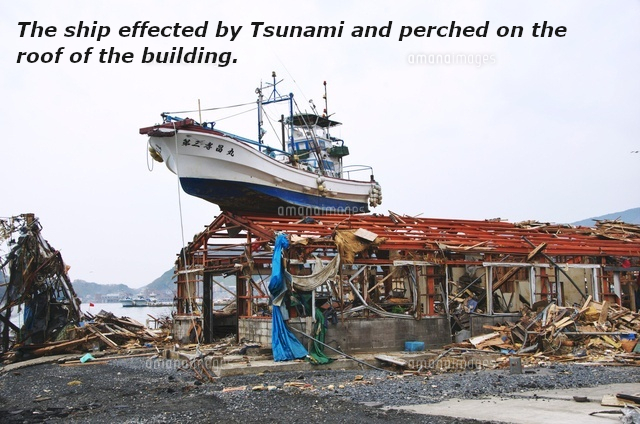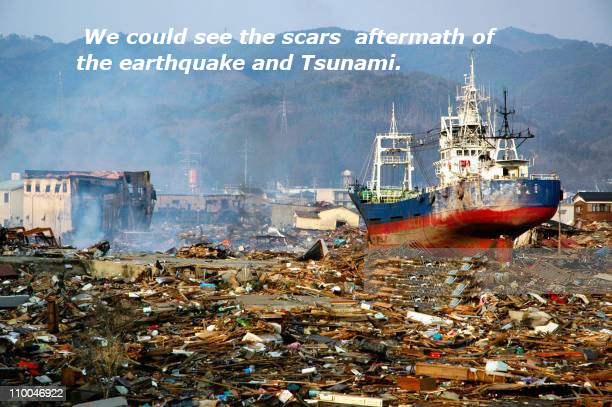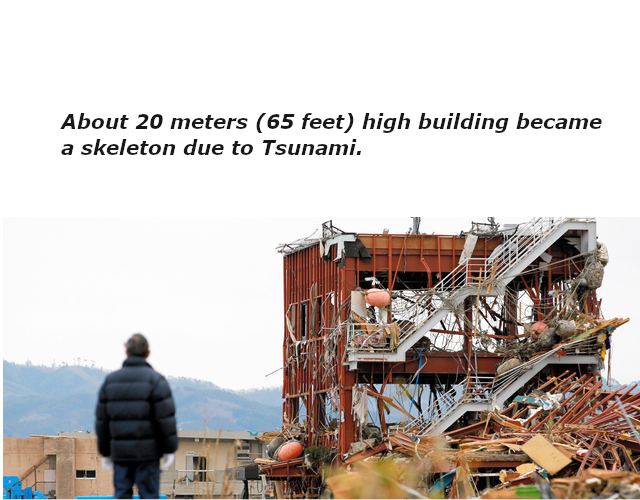 Intensive searches for missing continue in Fukushima coastal areas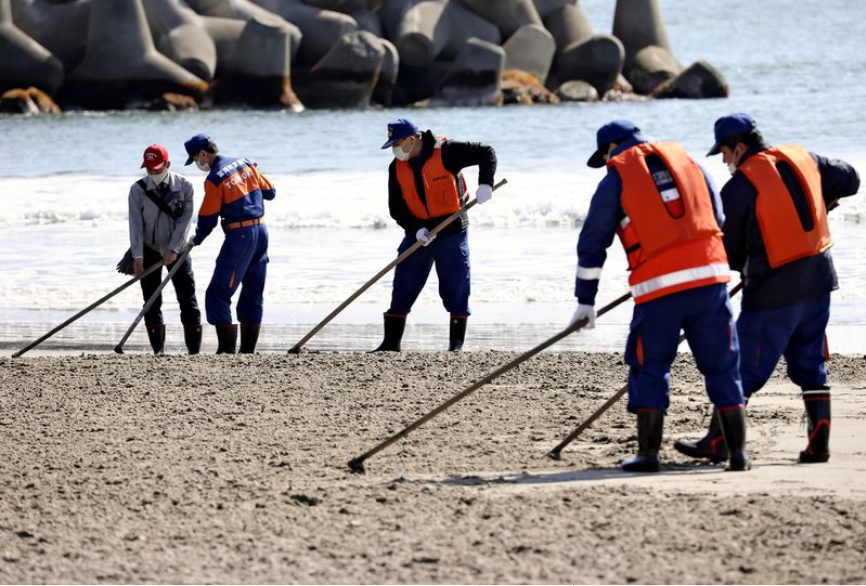 (above photo) Volunteer firefighters and prefectural police officers search for clues to people missing from the Great East Japan Earthquake on the coast near a port in Tomioka, Fukushima Prefecture, on Thursday morning.
About 530 people conducted an intensive search in coastal areas in Fukushima Prefecture on Thursday, as 196 people in the prefecture remain unaccounted for 10 years after the Great East Japan Earthquake and tsunami.
Firefighters and prefectural police officers were among those combing the areas for signs of the missing people across 23 locations in 10 municipalities. Similar searches were conducted in other prefectures the same day.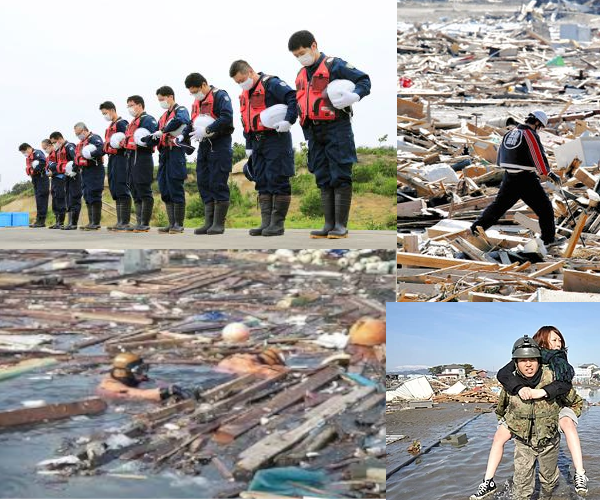 On the coast near a port in Tomioka, about 50 people, including officers from a prefectural police station and volunteer firefighters, turned over the ground using rakes and other tools starting at 9:30 a.m.
"We should do whatever we can to return the bodies of missing people to their families, and this thought has remained unchanged since the disaster," said Takeru Hanawa, 34, one of the participating police officers.
Since June 2011, the prefectural police have conducted an intensive search on or around the 11th of every month, with a total of about 27,000 officers having been deployed. In 2011, the bodies of 1,599 people were identified.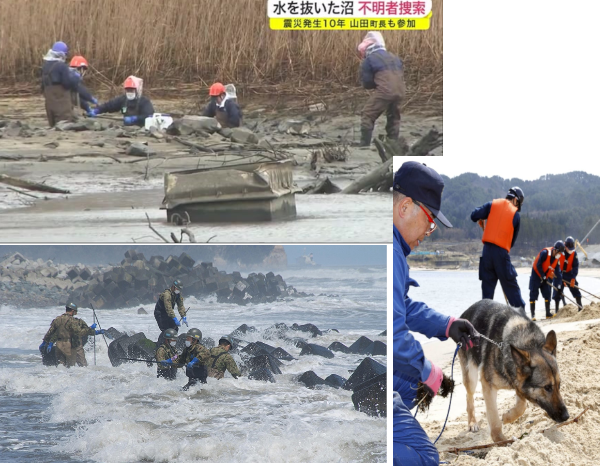 Fewer bodies of missing people have been discovered since 2012, with only two to five people identified each year through 2016.
Seawalls and parks aimed to reduce disaster damage have been developed in these areas as reconstruction work has progressed, making it more and more difficult to uncover any clues.
As of today, there are still 2,525 missing persons throughout the disaster area.
Mourners mark 10 years since 2011 earthquake and tsunami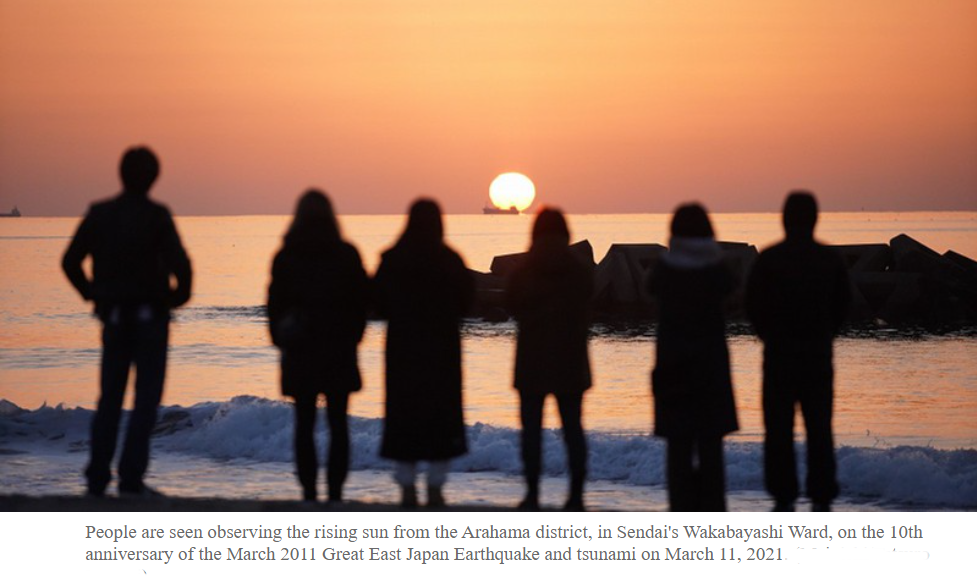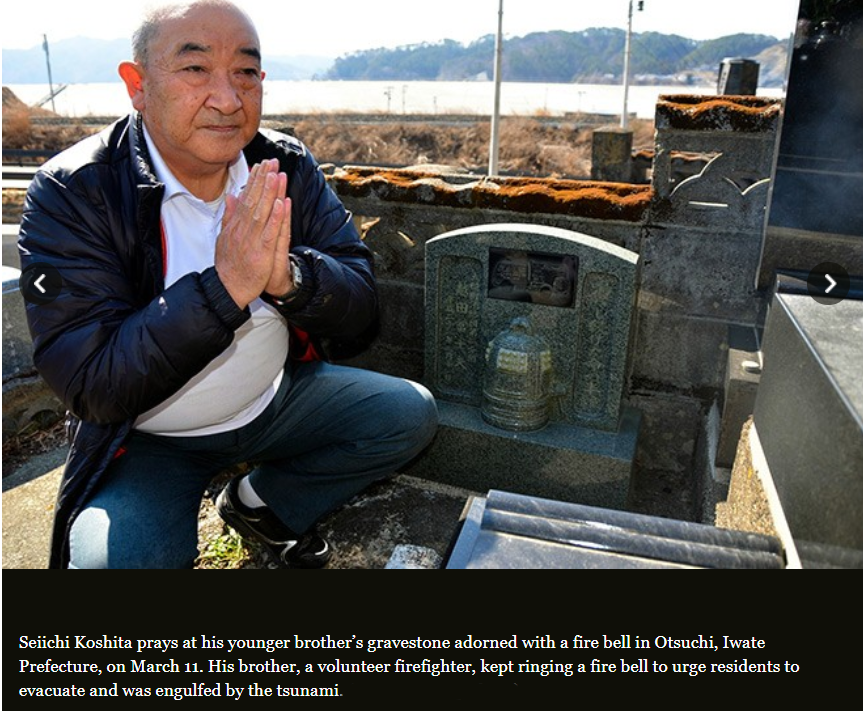 The whole country offer a minute of silent prayer as a mark of condolence for the victims
At 2:46 p.m., the time the quake struck on March 11, 2011, almost all Japanese people of women and men, young and old, from office workers to pro baseball players, Sumo wrestlers, and some celebrities overseas stood in silence for a minute, as a tribute to the dead as follows,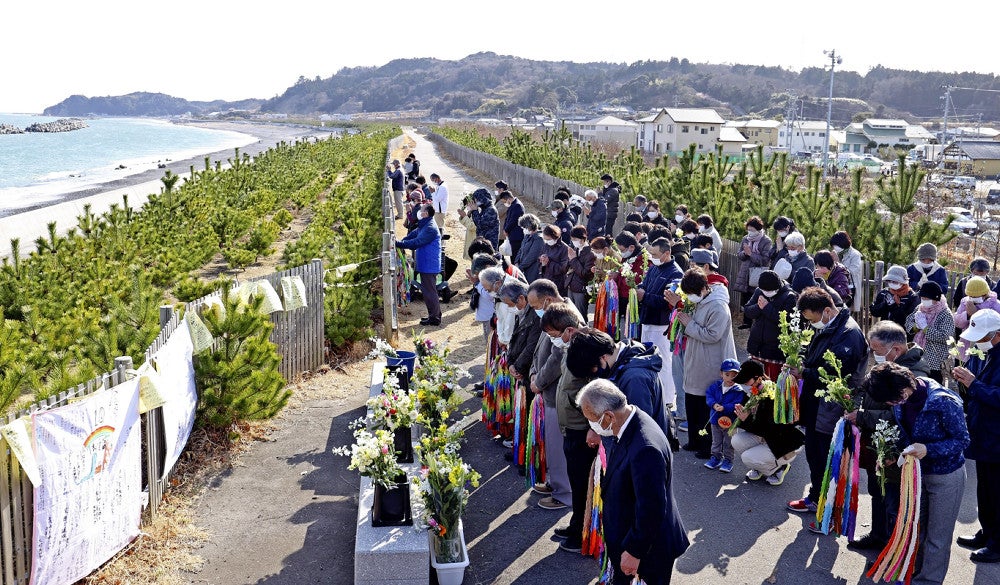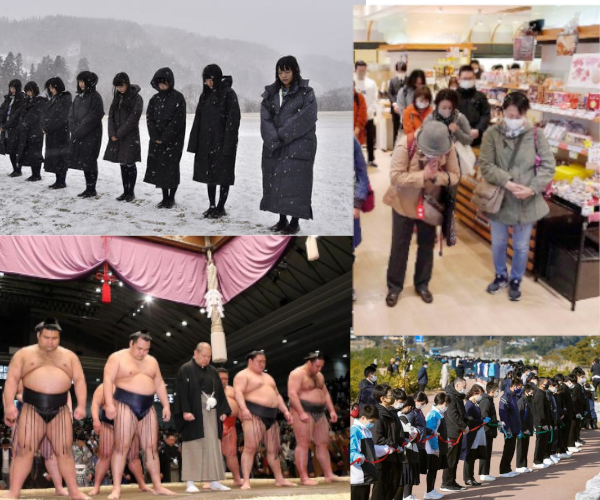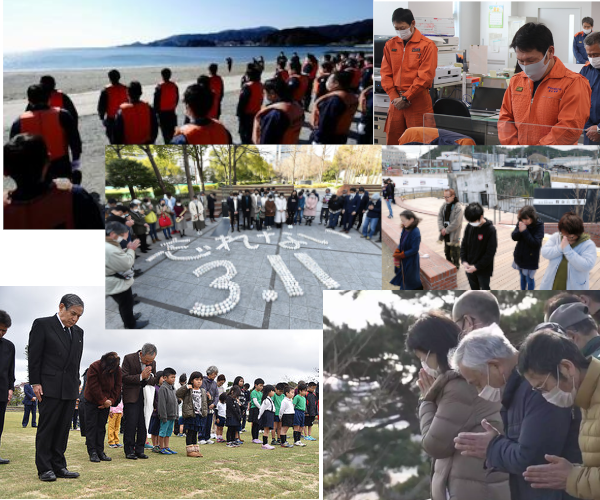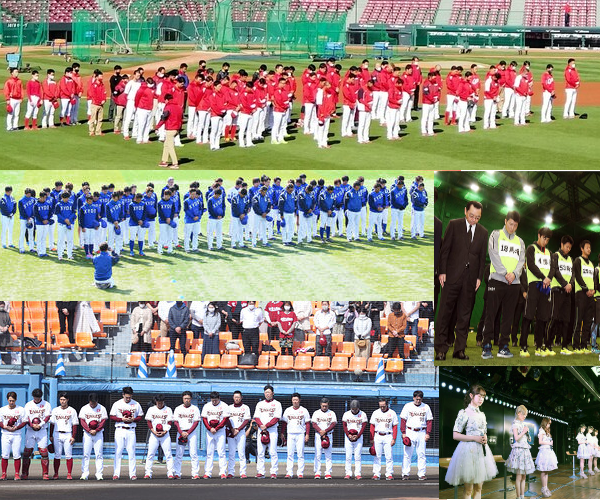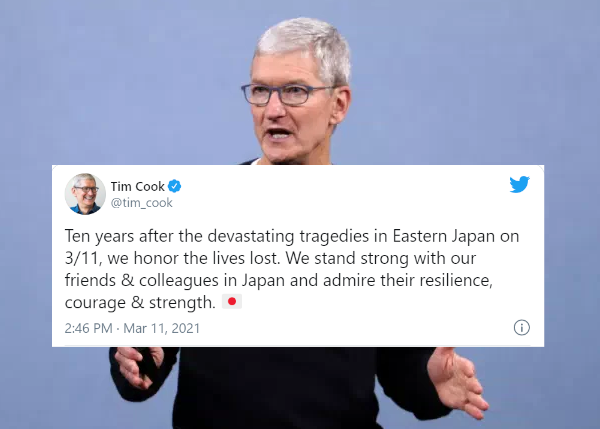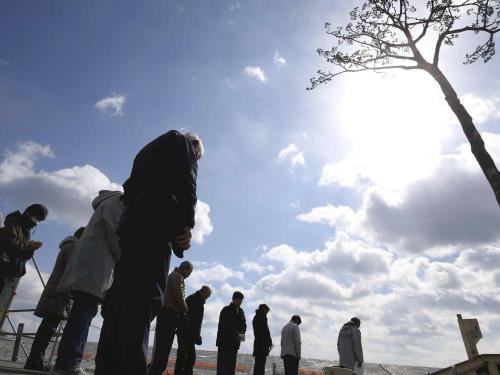 Taking steps forward while keeping victims in memory
the Emperor and Empress, Prime Minister Yoshihide Suga, the heads of the Diet and the Supreme Court, and representatives of the bereaved families led a moment of silence.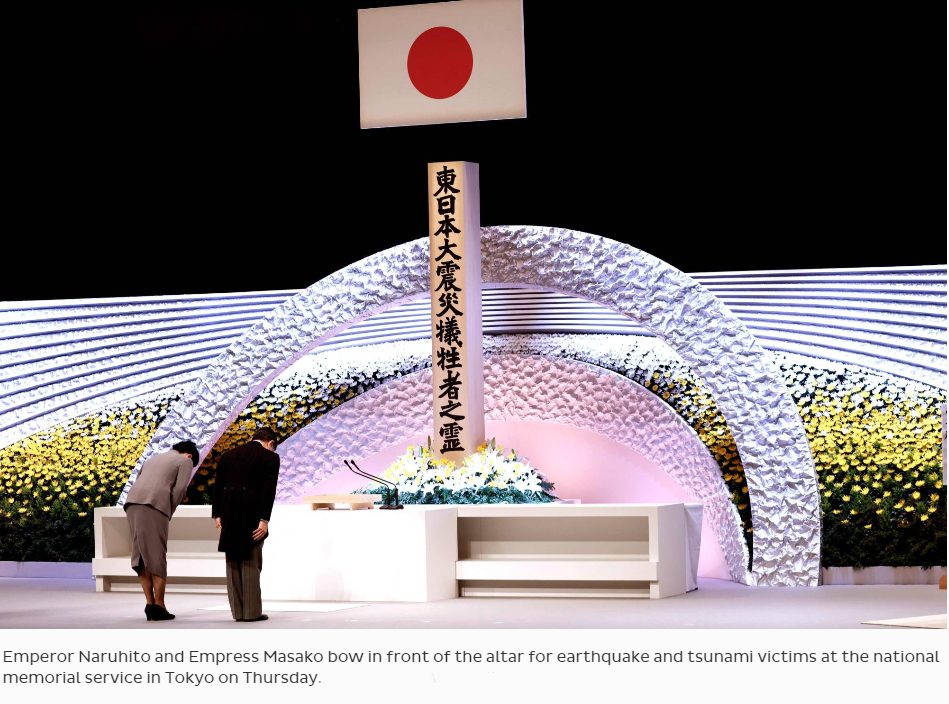 Prayers were also offered elsewhere in Japan throughout the day.
The disaster that mainly devastated northeast Japan left 22,200 people dead or missing, including disaster-related deaths, the deadliest catastrophe in the nation since the end of World War II.
Attending the ceremony for the first time, the Emperor made an address expressing his sympathy for the bereaved families and those who are unable to return to their homes.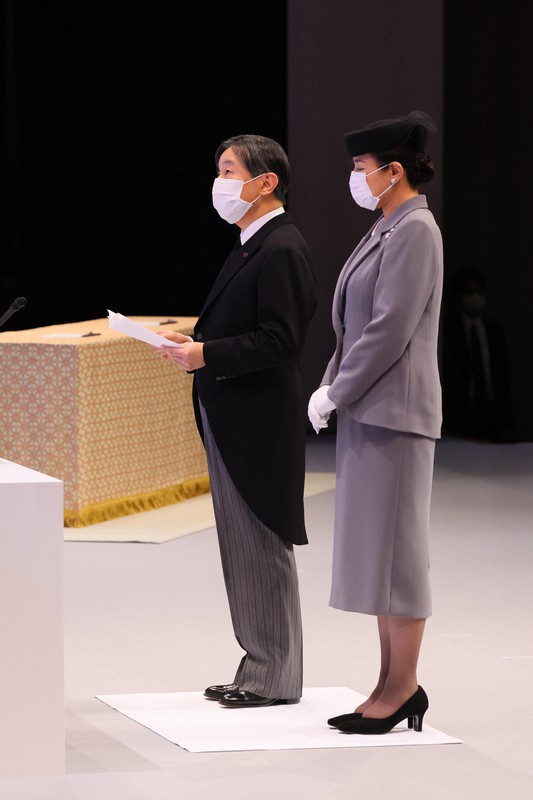 "It is a matter of great importance, I believe, that we all keep ourselves united, and everlastingly maintain the will to stand by the afflicted people so that the progress of the reconstruction will steadily bear fruit from now onwards.
In order to help all of them regain their peaceful daily lives in less than no time without leaving even a single soul behind in this difficult situation," the Emperor said.
Lastly, we have a kind message in video from Lady Gaga,

We pray that his soul may rest in peace.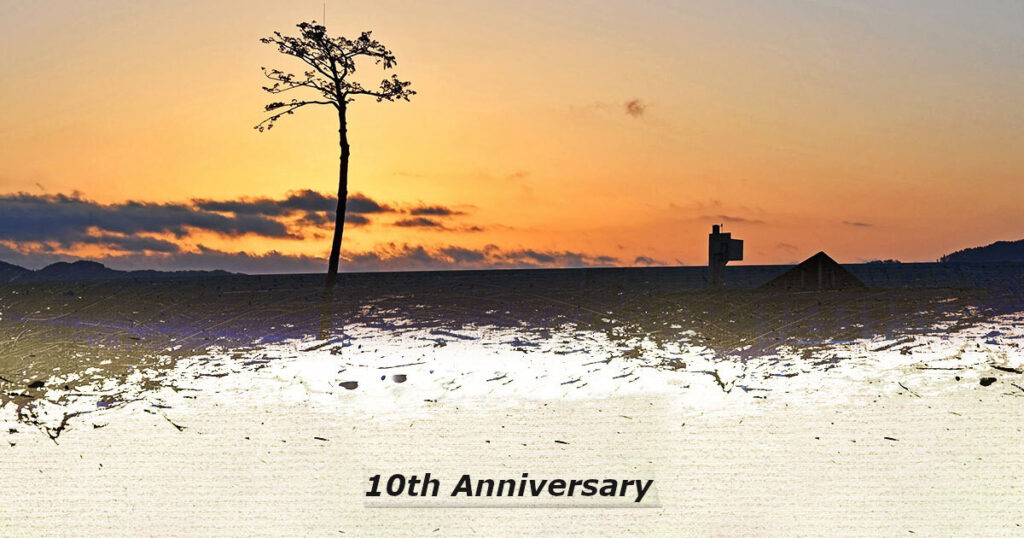 The 'Miracle Pine,' a lone tree that survived in a coastal forest flattened by the deadly tsunami 10 years ago, in Rikuzentakata, Iwate Prefecture, on Thursday
Thanks for visiting here, Have a great day!